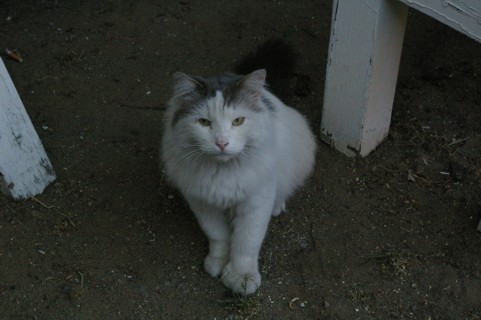 In Sparks, NV, I stayed at the Quality Inn. What stands out about this hotel is that they have adopted 4 stray cats for whom guests open doors. This is Little Man.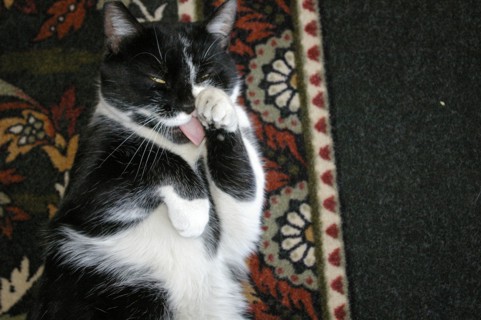 This is Blackjack. He was making himself at home in the lobby. Spooky, an all black, feral cat was too shy to come close to the camera. I never saw the little girl who evidently shares time between the hotel and a warehouse.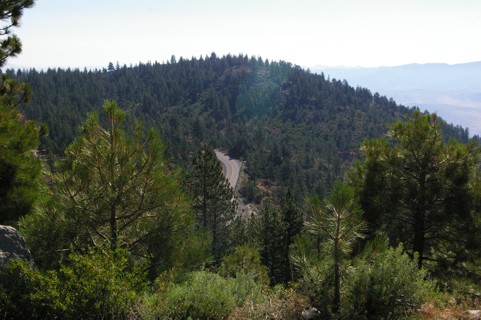 Up the mountain I go to Lake Tahoe. This picture shows the road I just travelled.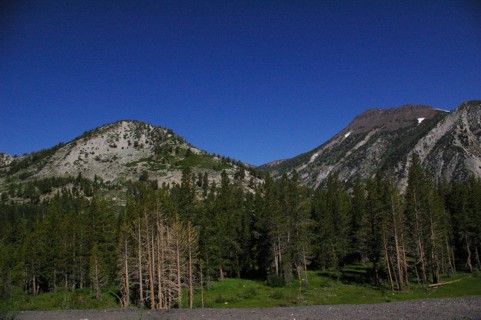 Beautiful scenery along the way. It's so high up that ther's snow on several mountains.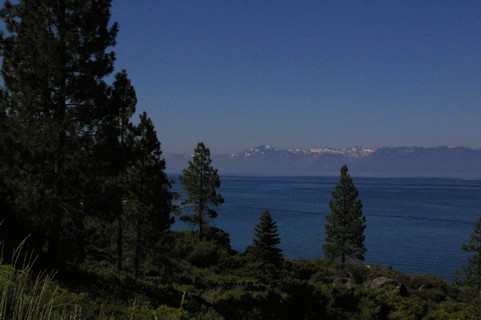 One of first views of the lake.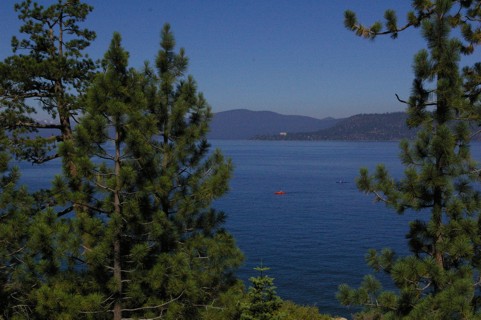 Lots of boats, motored or hand propelled on the lake.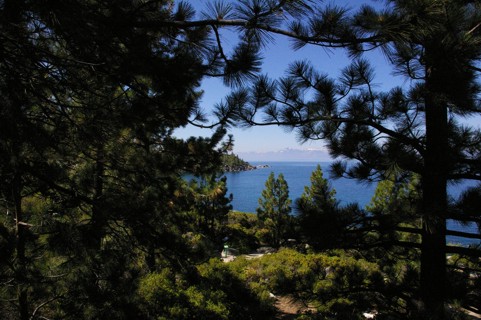 The evergreens around the lke were lush.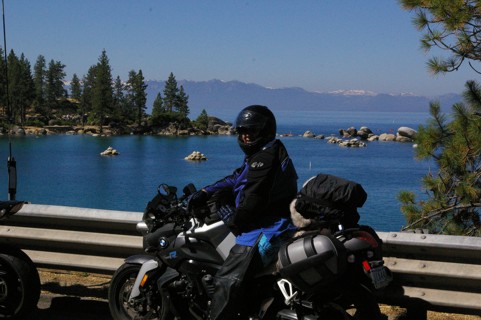 Hey! A picture of me! How did I do that?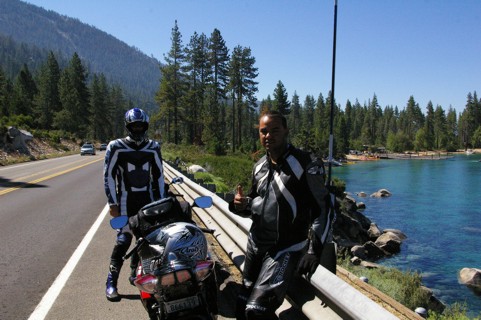 Two riders from Washington state were nice enough to take my picture for me. They're also going to the Moto GP.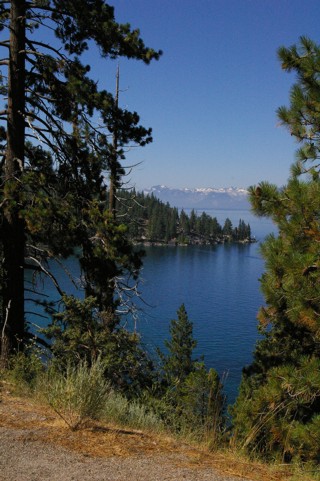 EVERY view of the lake is fantastic.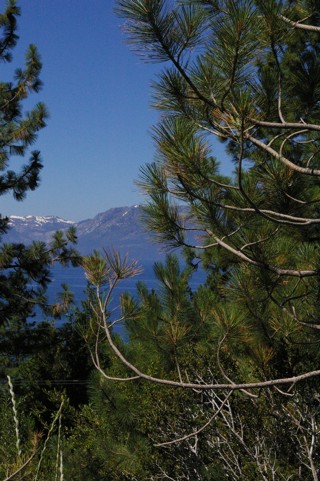 The snow capped mountains that surround the lake are majestic.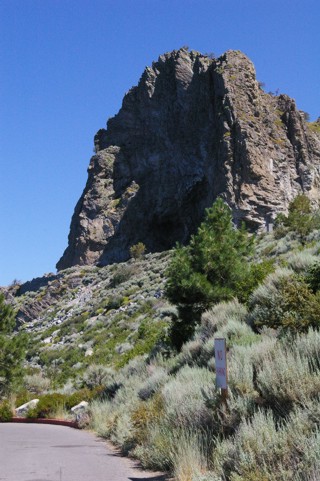 The dark spot at the base of the rock is actually a tunnel I just went through.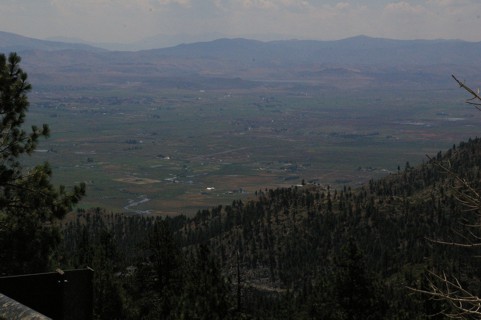 Leaving the Tahoe area you (of course) descend down into a valley...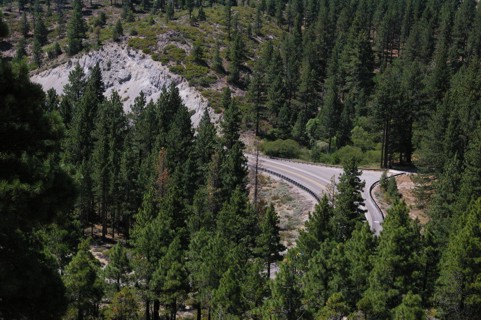 ... on nice switchbacks, of course!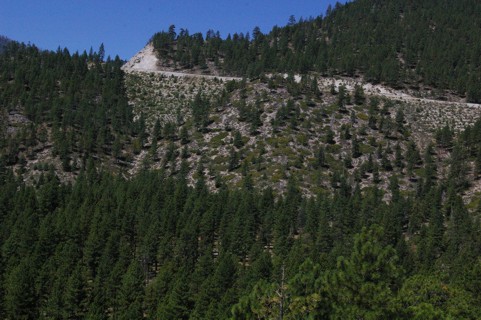 No guard rails... too many MILES of curves for that! Makes a Manitoban appreciate flat straight roads sometimes... sometimes NOT!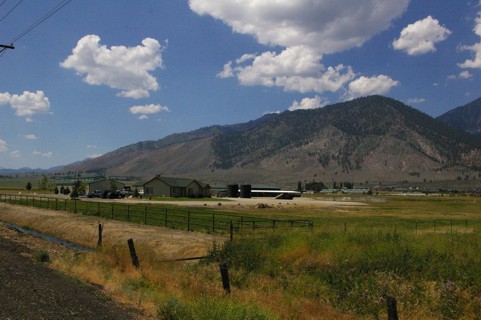 Leaving Nevada, entering California along this highway lined with spacious ranches like this one.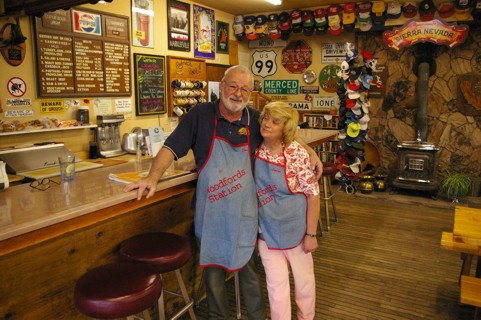 A true highlight of the day was eating Lynda's home chili and sandwich while Dave gave me (good) advice on which road to ride.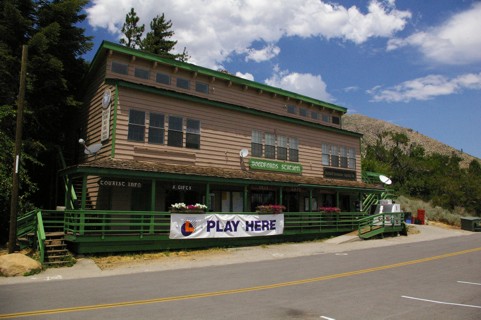 Here's their cafe, Woodfords Station Express.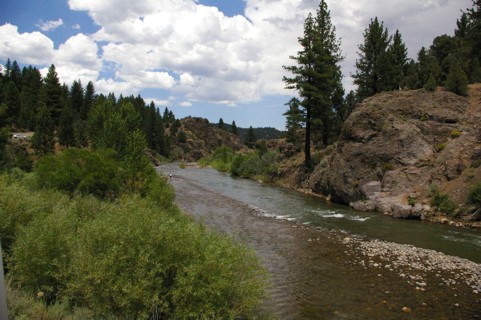 Making my way to Ebbett's Pass.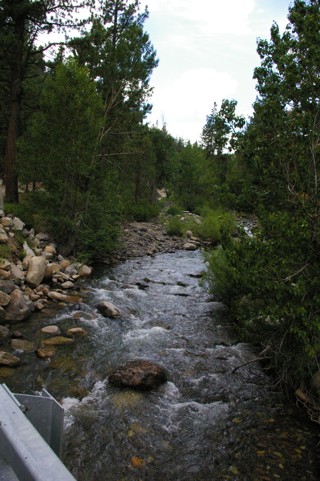 The decision was to climb and descend two passes on Highway 4, a summer only highway.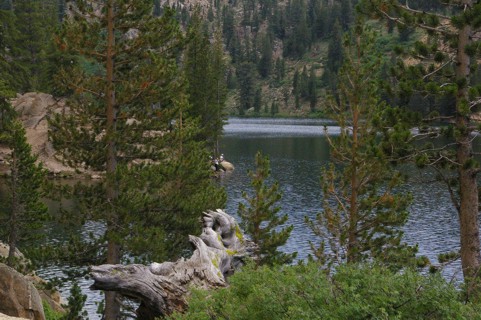 The views were sensational, the twisties were challenging in good way.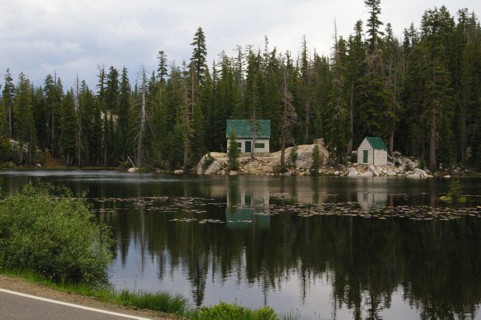 Doesn't this make a pretty picture?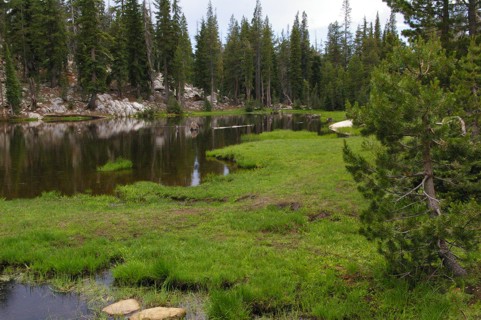 Other people thought the same thing. Artists with sketchpads and canvases lined this area.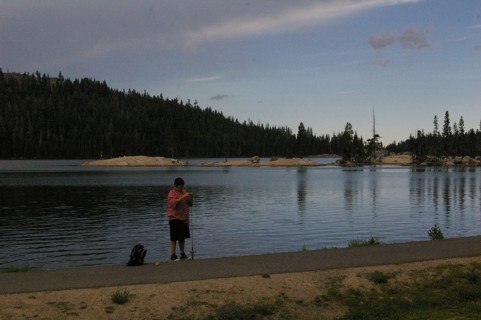 This young man knew how to spend HIS day.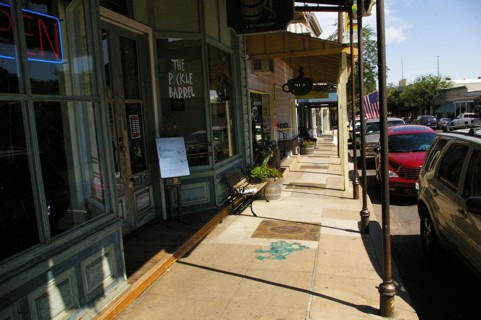 I forget which town this was that I stopped for water but they had a Frog "Walk of Fame".
An excellent day, somewhat dampened by having to take the freeway from Stockton to Morgan Hill around 5 (read STOPPED, not moving, sweating in the heat...). I vote there should be more scenic routes, less congested freeways!