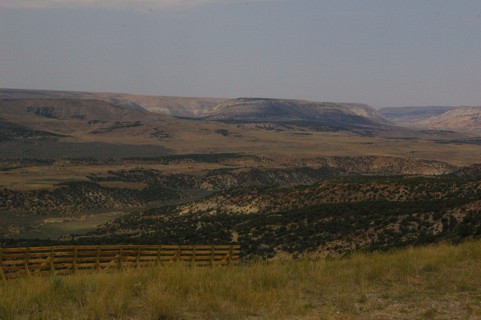 I began my day on Hwy 191 south from Rock Springs into Utah.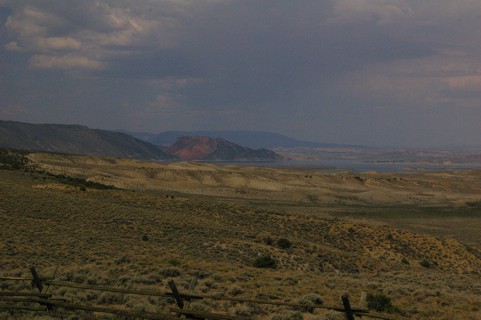 Just over the Utah state line there is a view of what used to be an enormous lakebed.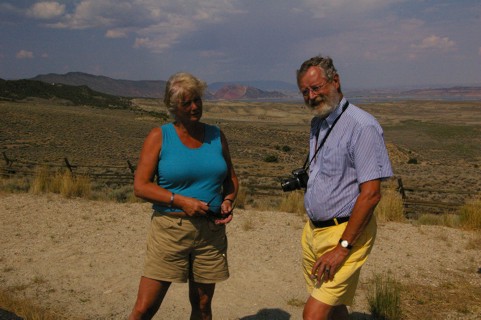 There I met a couple from the Netherlands on a road trip from Neww York to Vancouver where they will attend a wedding. When speaking to them, I learned that the gentleman had been a young boy during the liberation of Holland during WWII. He was interested to learn that my Dad had been one of those liberators.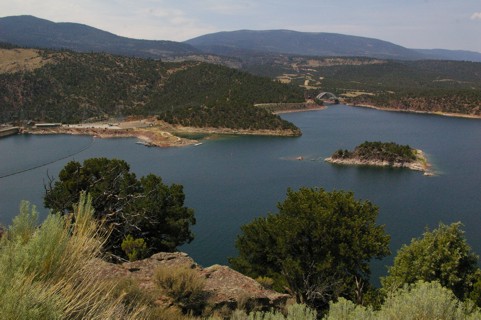 A little further along the road, I decided to check out a "scenic lookout" which you had to drive up to.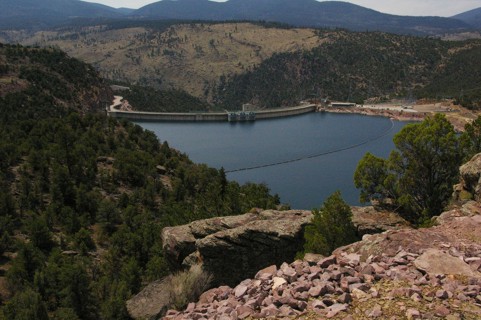 The outlook gave you a great view of the Flaming Gorge Dam (which I would drive over shortly - note the little twisty road on the left side of the dam).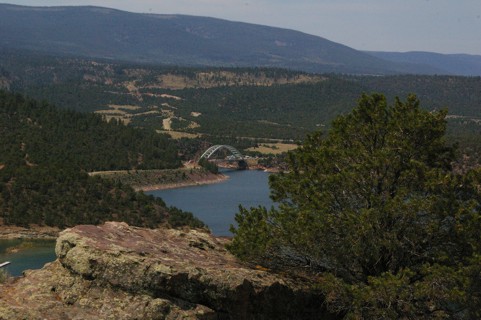 I'd also get a chance to drive over the neat bridge.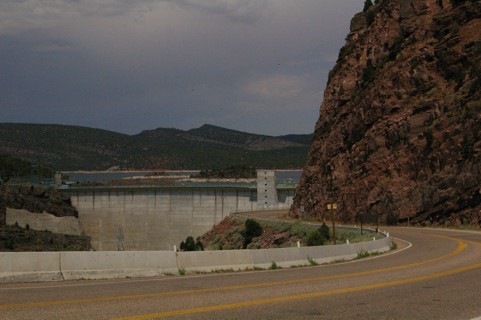 I was able to pull over jut before driving over the dam to tke this picture. (Note the little twisty)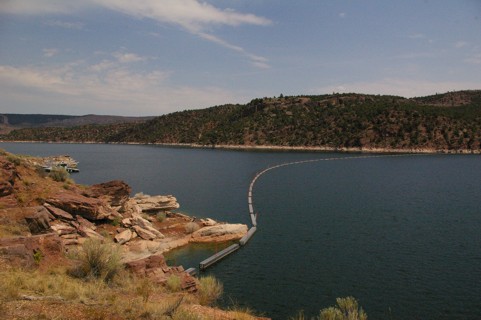 I've just crossed the dam and am looking back towards the overlook.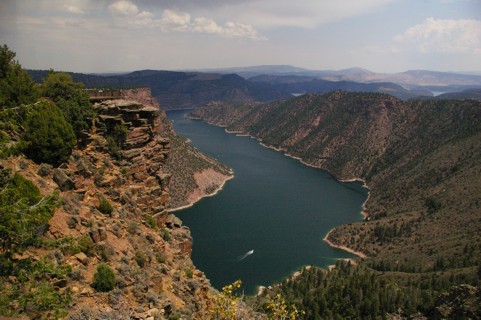 I took a "backwards" detour to go and visit the Flaming Gorge Canyon.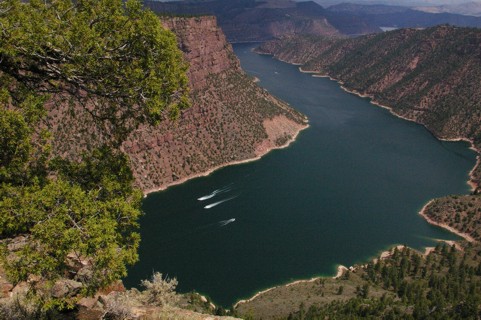 Postcard pretty!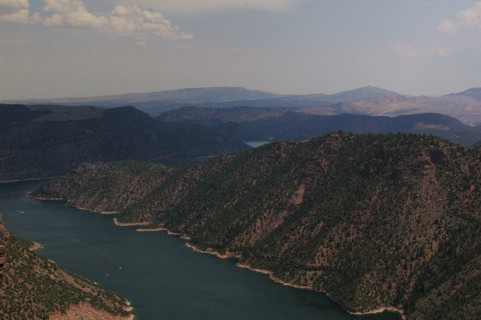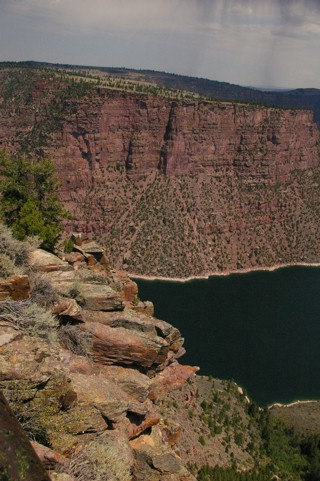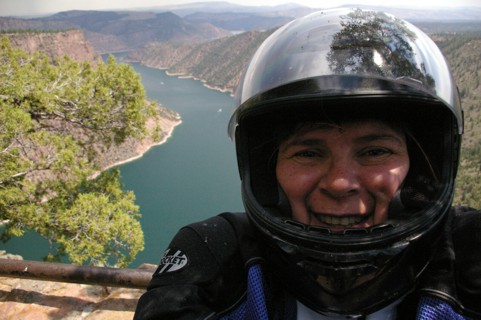 I wanted a picture to show myself there so I did a point at youelf mug shot WITH helmet (bad hair).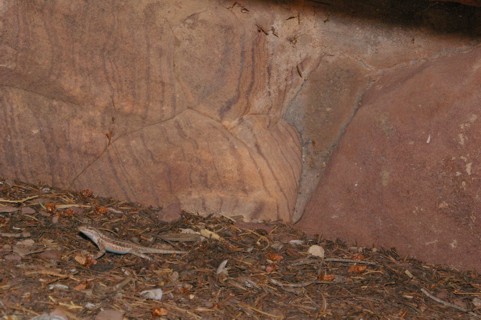 At first I thought I was alone on the lookout, but I quickly learned that was not true.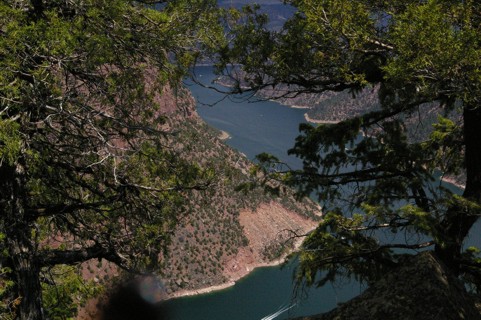 One more picture for the road...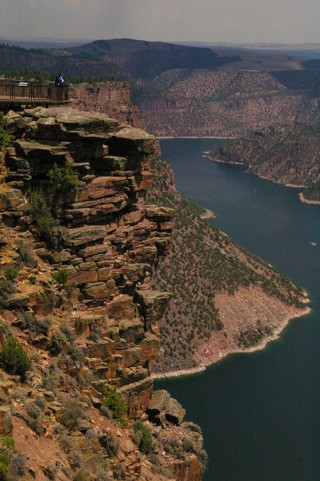 ... and as I was leaving, a couple showed up and were kind enough to take thhis picture of me. (Look for a blue speck.)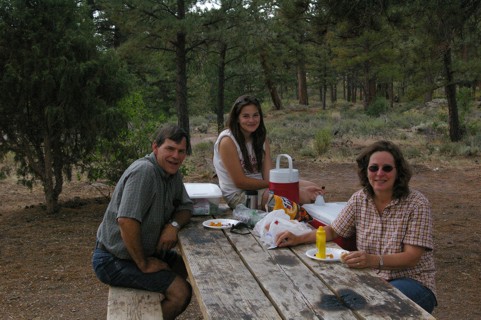 On my way back to my bike, I chatted with this family from Pennsylvania. He is teacher, like me.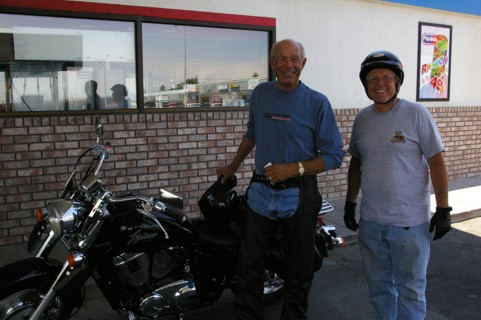 I drove to Vernal - the road with "10 switchbacks in 9 miles... and they count them down for you - where it was time to gas up. There, I was lucky to meet these two gentlemen from Roosevelt. I hope they read this page because they've been all over Utah on their bikes but they haven't been to Devil's Kitchen (see below). It's a nice little road, fellas! I've also been promised directions for some "truly amazing rides" next time I'm back in Utah. Don't forget to e-mail those to me! I'm sure I'll be back soon!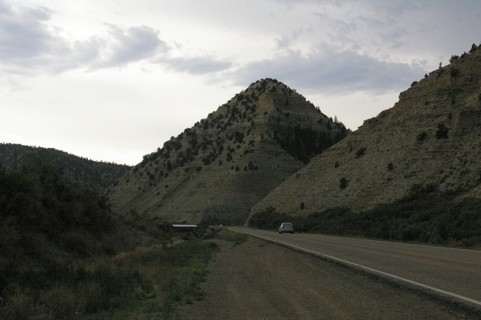 Do you think it's possible that these are actually Pyramids?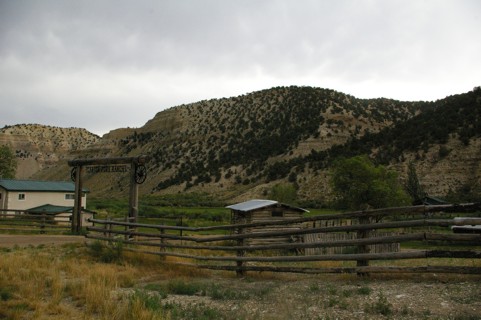 Also along 191 were many ranches tucked into narrow valleys like this one.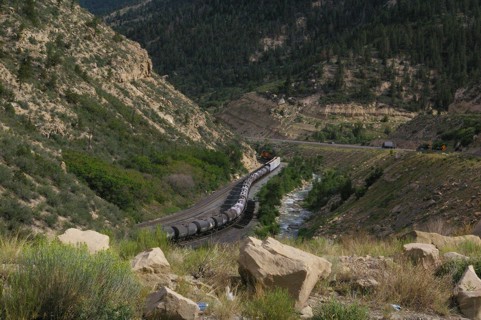 I took Highway 6 to the top end of the Nebo Loop and thought this winding train in the gulley was an interesting picture.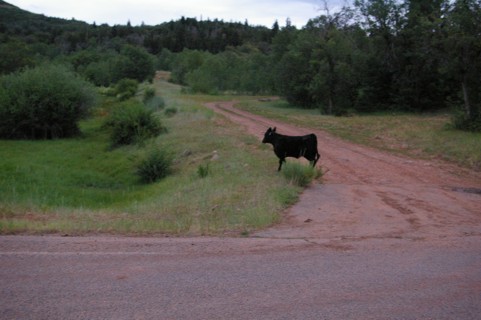 No sooner I turned my first switchback on the Nebo Loop Scenic Byway, but I found a deer around the bend (no picture... he got "outta there" really fast) but the cow a few meters further along took his time getting off the road. You have to be careful for both wildlife and domestic animals i Utah since there is a lot of "free range".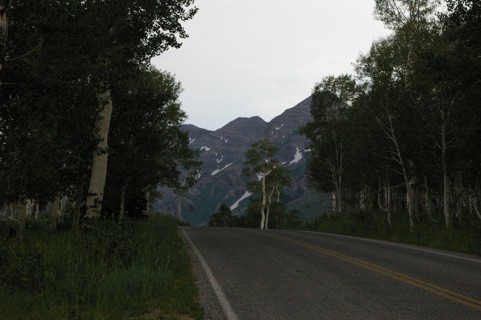 The loop had many twists and turns, all with great scenery, but this approach to Mount Nebo was VERY cool.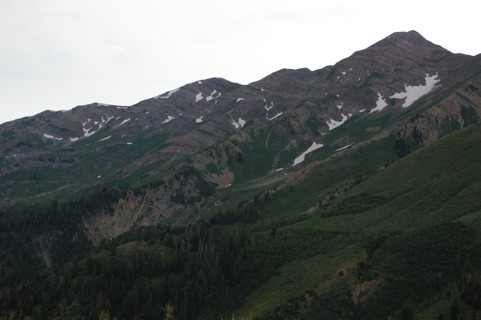 Nebo is so high that there is still snow on it, even in this 100 degree F weather!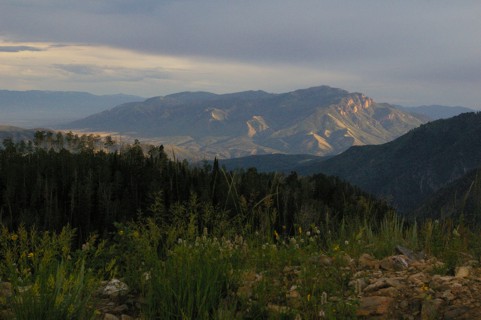 The view from that lookout doesn't end with Nebo...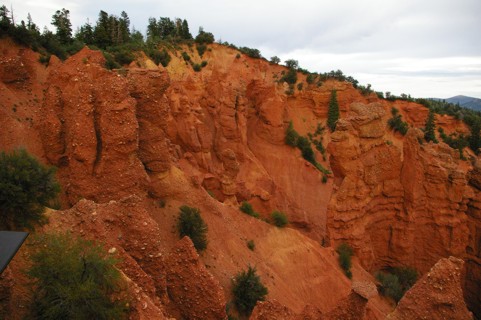 The sun was getting low and I figured I better get off the mountain, but I decided that I just HAD to see Devil's Kitchen in person.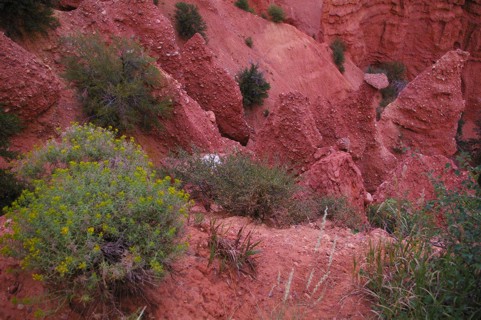 I haven't color corrected any of these pictures. The rocks change color in the light and from different angles.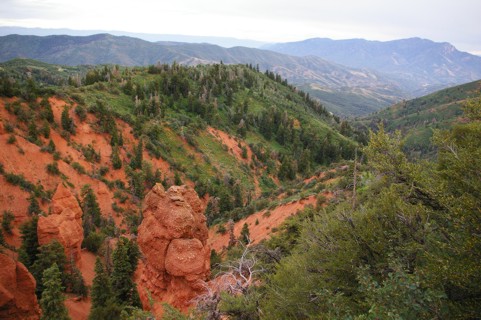 The "Kitchen" closes so it must only be visible from certain angles.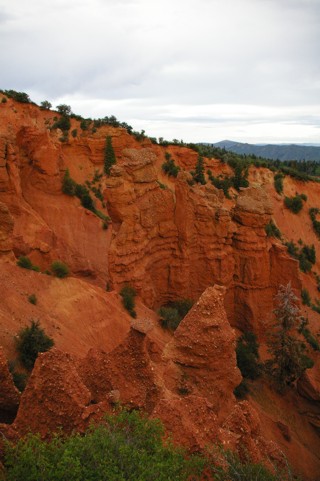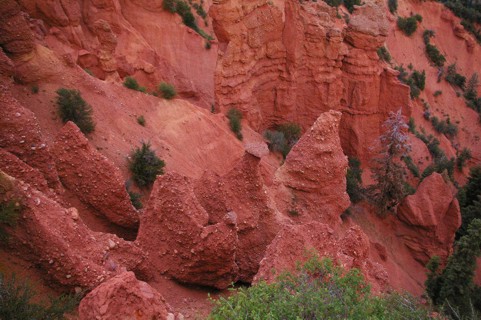 So what do you think, guys froom Roosevelt?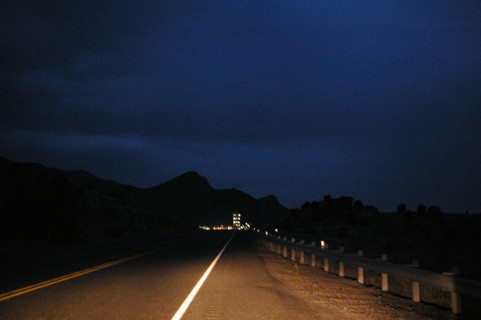 I made it off the mountain before dark but I didn't make it to Delta until well after dusk. On 132 leading back to Hwy 6, there was these incredibly bright lights tht could be seen for miles. I think it was a mine but I couldn't see a sign as I finally road past it.