Montana to Wyoming
Highlights: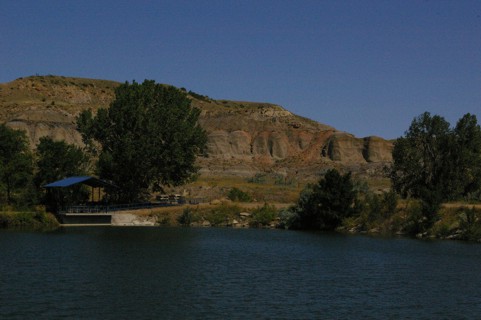 Approaching Glendive just off the highway is Hollecker Lake. Even by then I could have jumped in with all my gear on!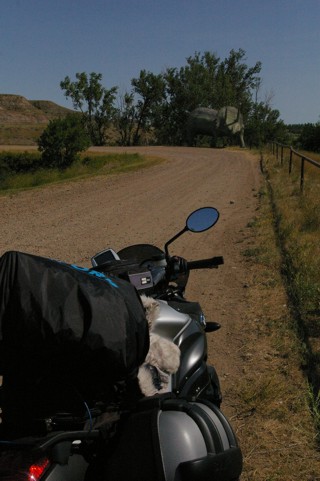 The mighty Thor vs the triceratops.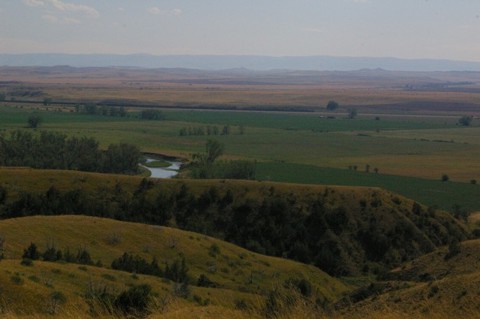 I visited the Big Horn Battlefield National Historical sight. This is some of the land they fought over.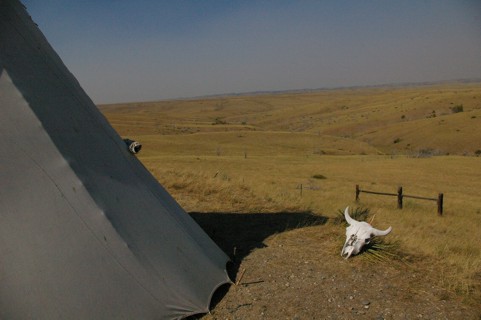 This is now private land.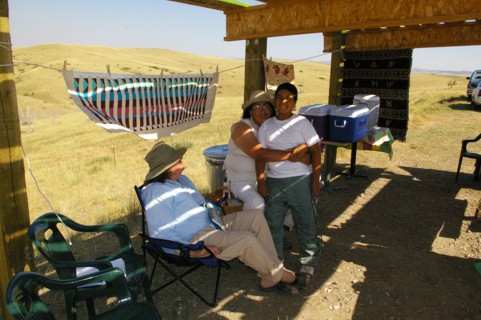 A grandmother, her grandson, and her friend had a stand set up on her brother's land. The purpose of the stand was to raise money to send native children to camp and also for post secondary education. Her grandson was going this summer to Virginia for soccer camp! Happy Birthday, Mr. August 4th!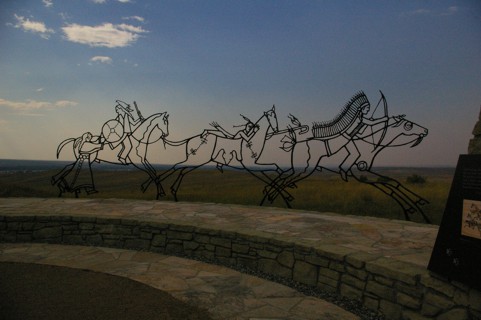 This is the Native memorial which was only recently erected to honour those of Native heritage who lost their life at Big Horn.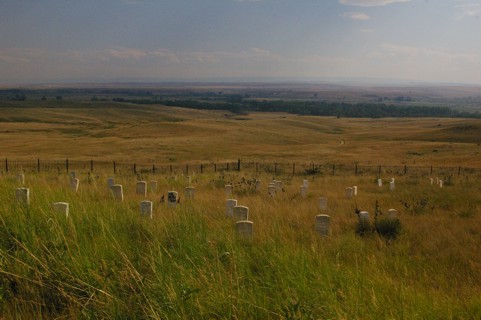 You're looking at Custer's "Last Stand". The stone decorated with the US flag is where Custer fell.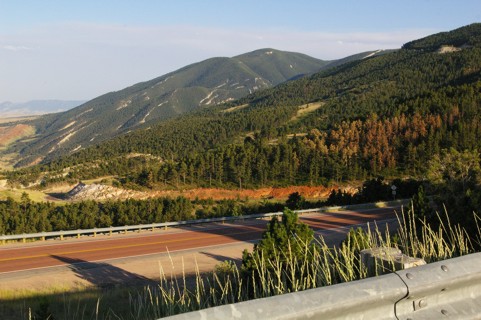 After leaving Ranchester, Wyoming, you climb a big mountain with lots of twisties.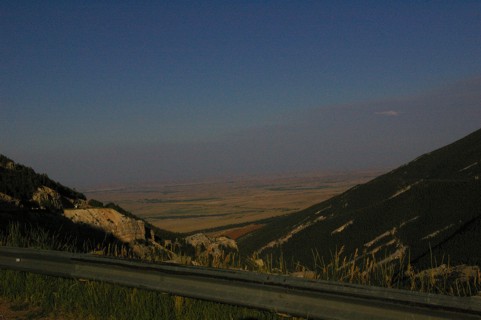 You're looking down toward the Ranchester side.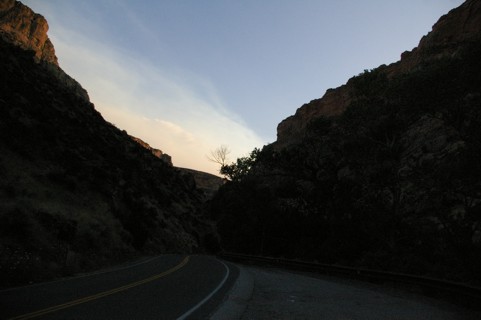 As you can tell by the (lack of) light in this picture, I was losing light as I made my way down the mountain.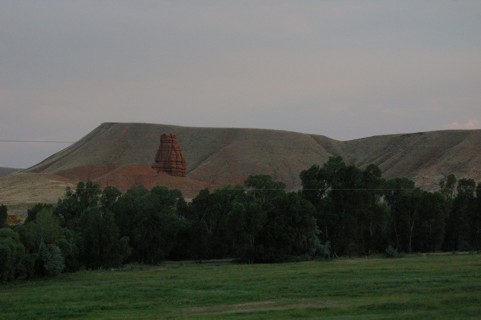 Just outide Greybull, WY, you see "Chimney Rock".