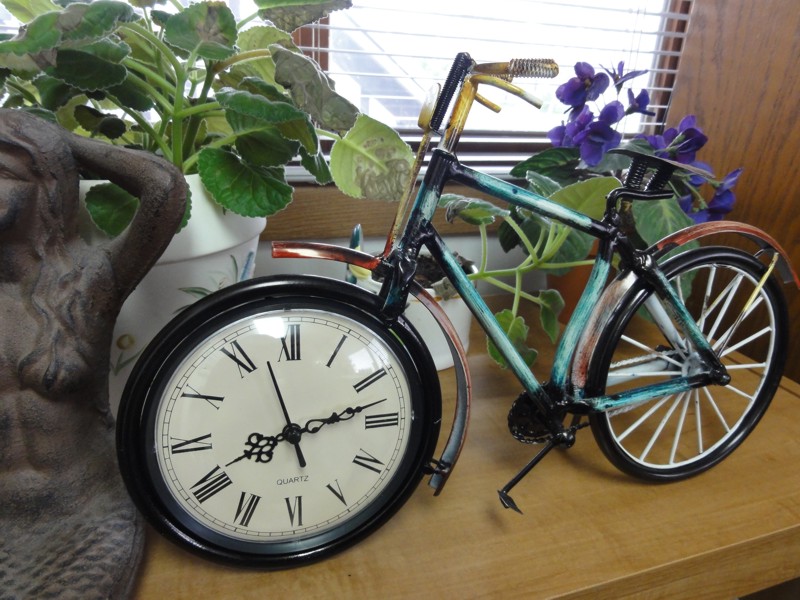 Decorative clock at the Voyageur Motel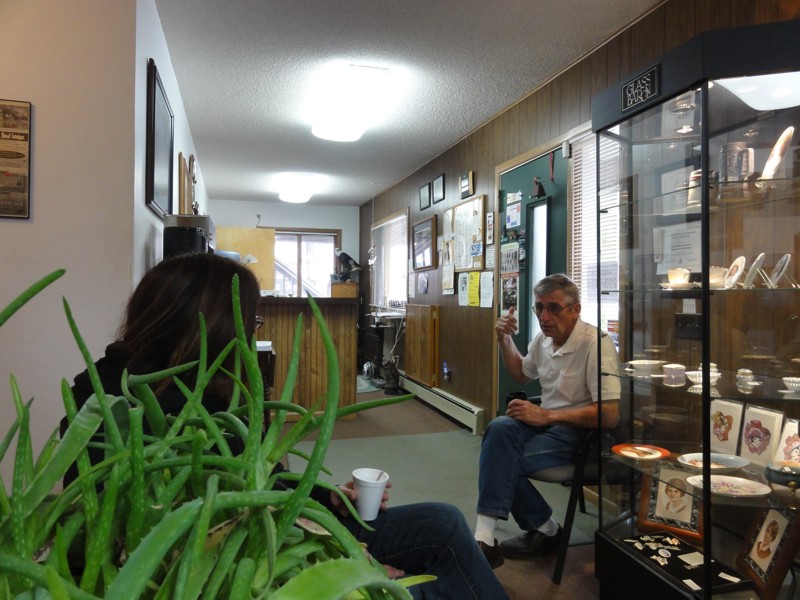 Gerald, owner of the motel, chatting with Ann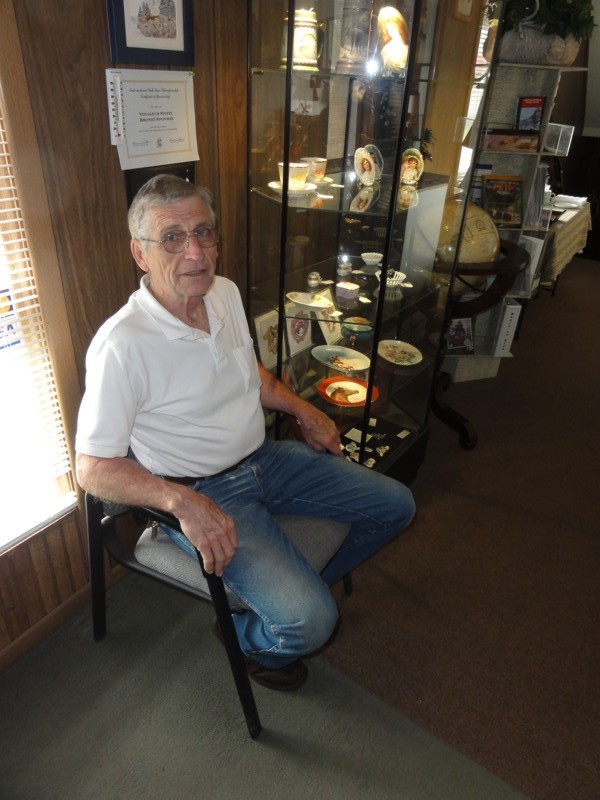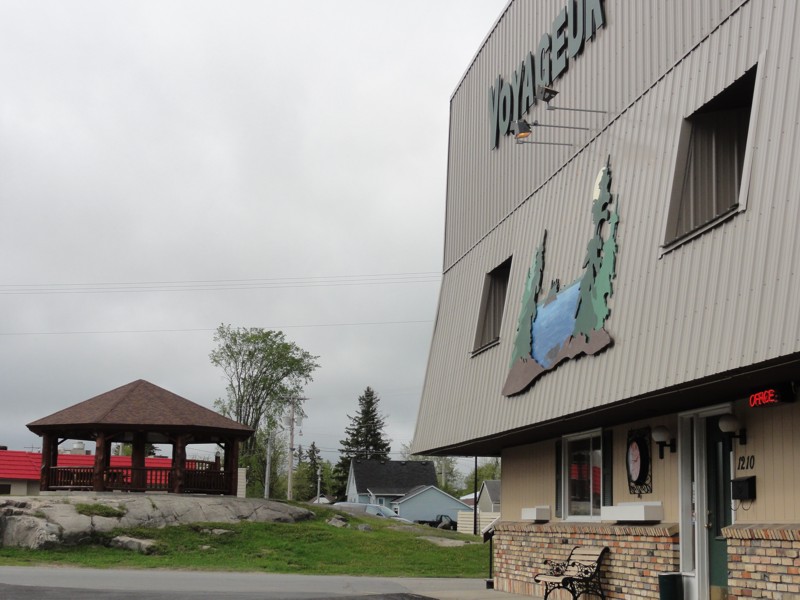 Beside the motel was a gazebo...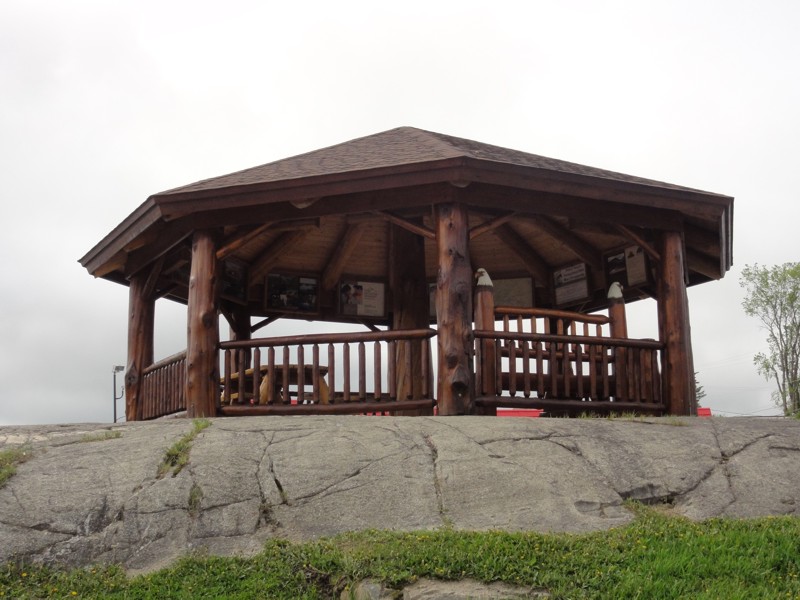 ...with hand carved benches and picnic tables.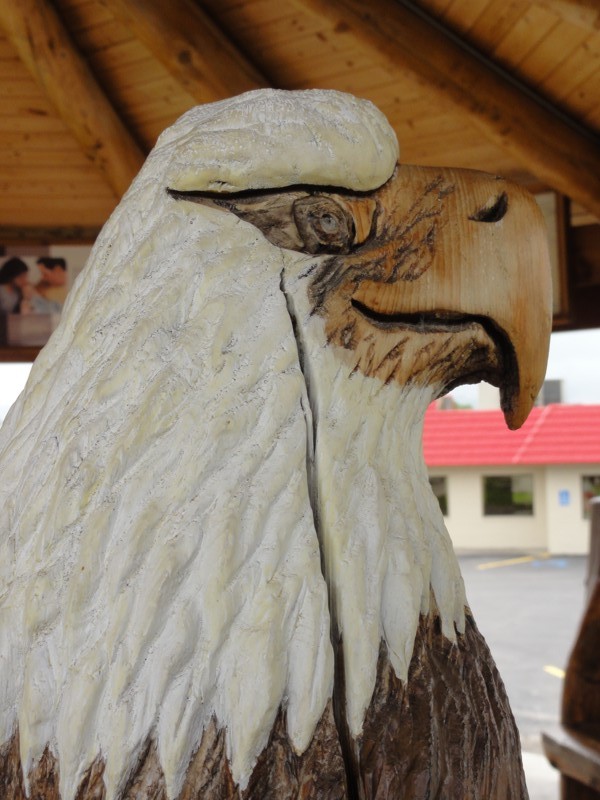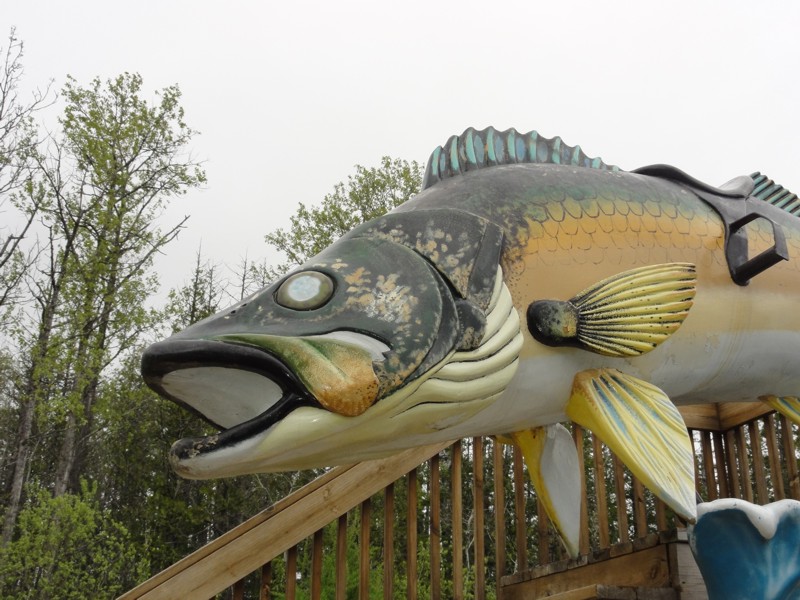 This sturgeon (?) marks the road to Kabetogama.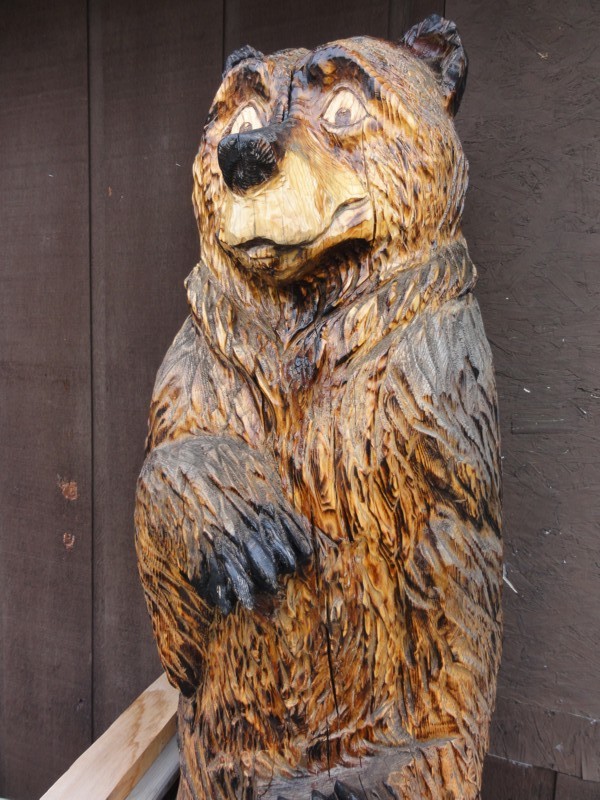 On that corner was a small trading store with this fellow greeting you.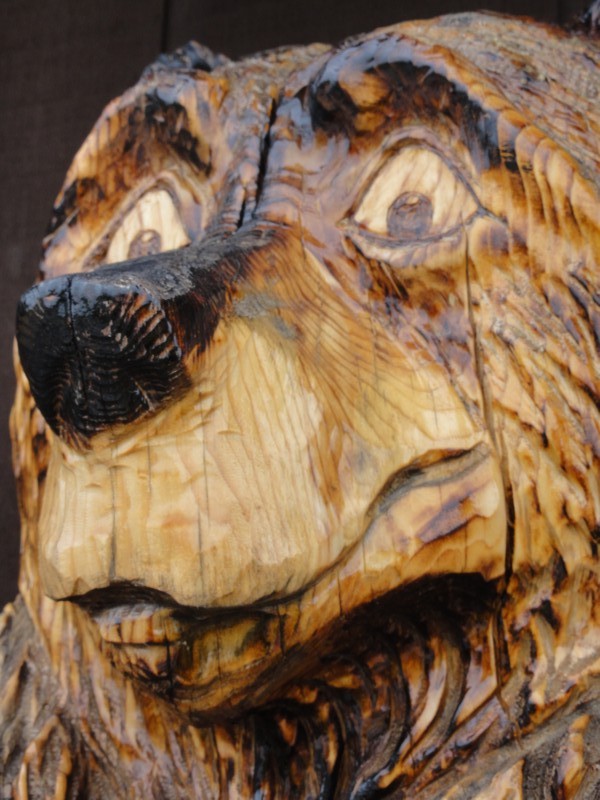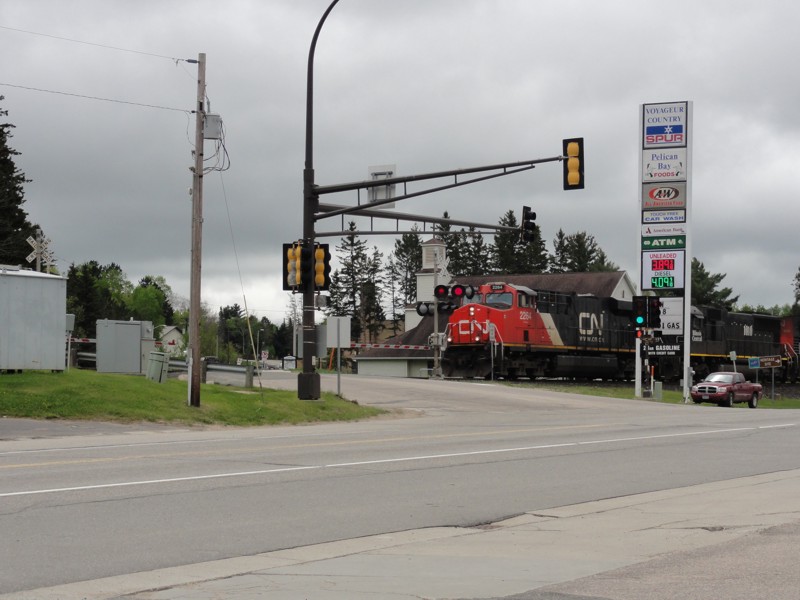 Further down the road in Orr, MN, a "lazy 3" engine was headed to the great white north.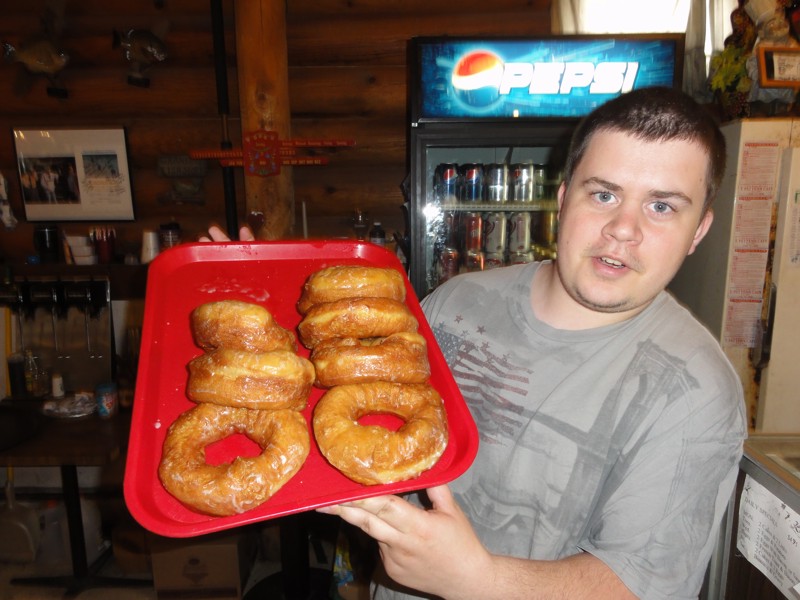 We stopped at a cafe in Orr which claimed to make the world's largest donuts.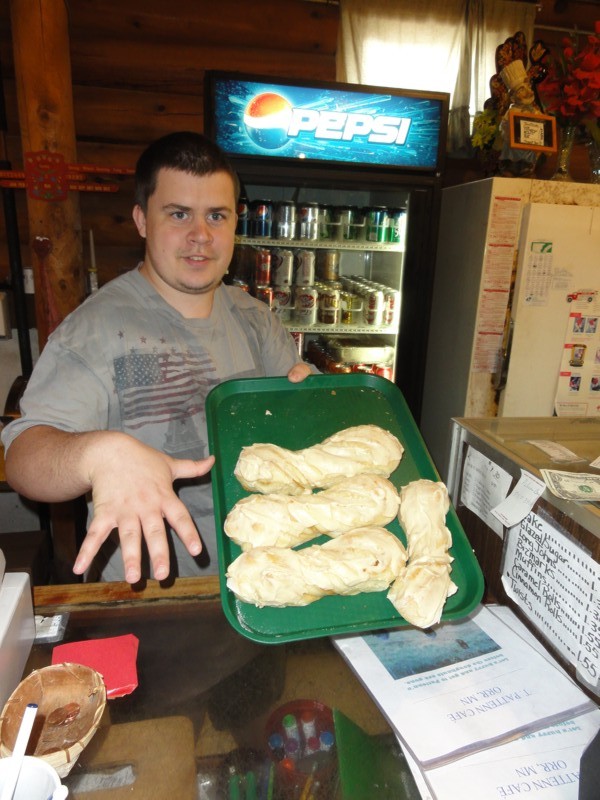 Admittedly, they were pretty large. Ann and I split one of these peanut butter ones.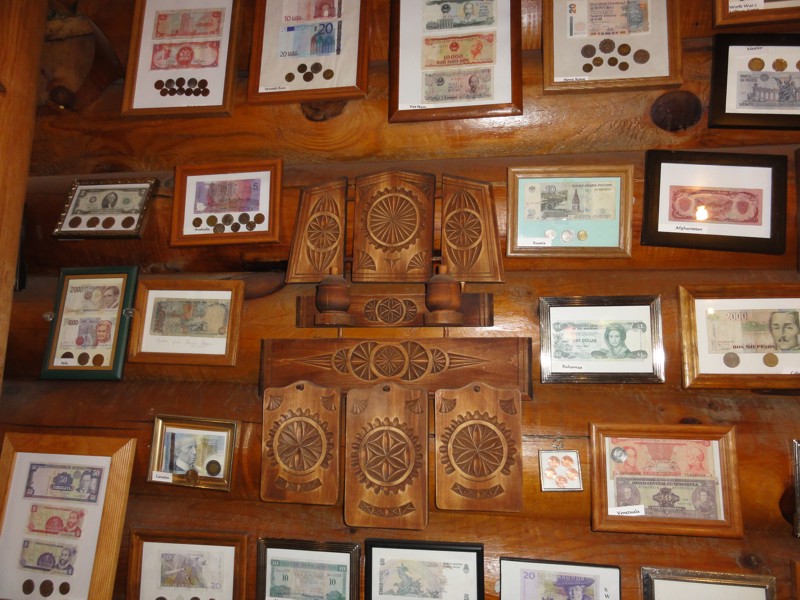 On display in the cafe were all kinds and denominations of currency from around the world.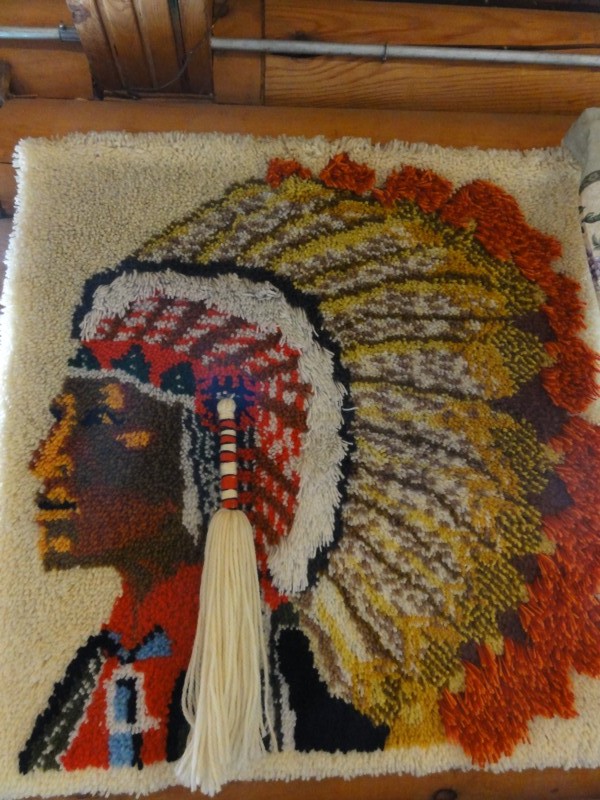 This handmade rug was also on display.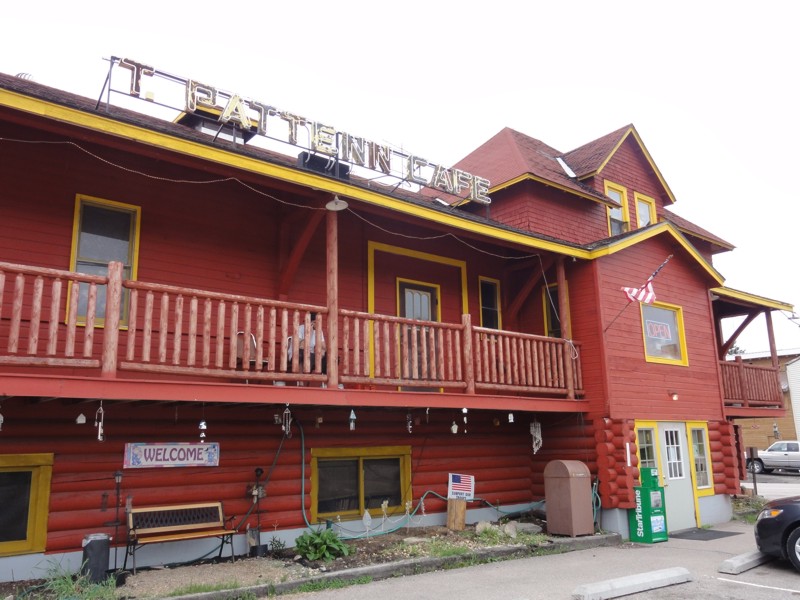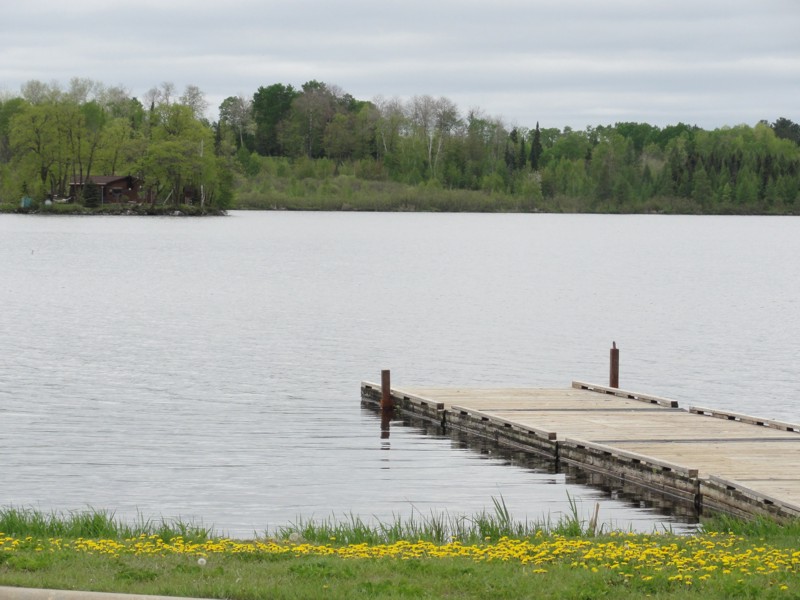 From Orr, we headed west on 23 past Pelican Lake.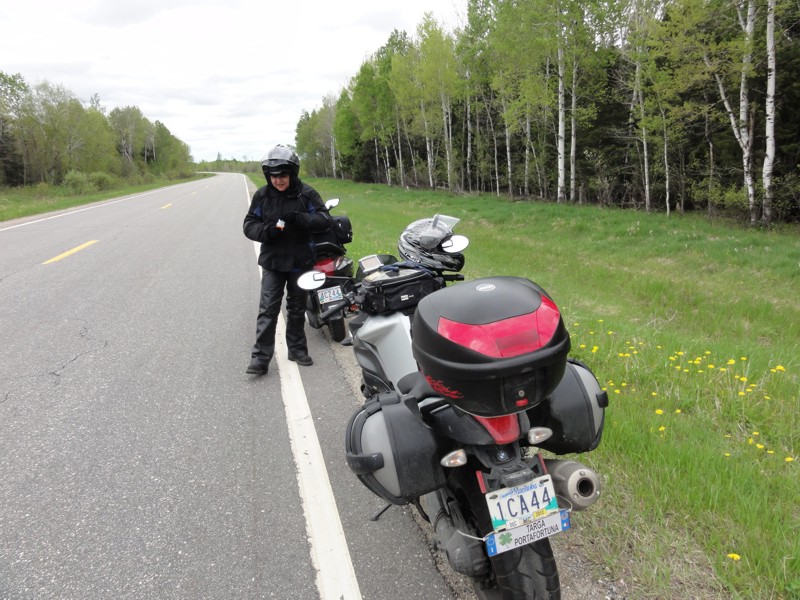 We headed northwest on 65 and it was such a deserted road...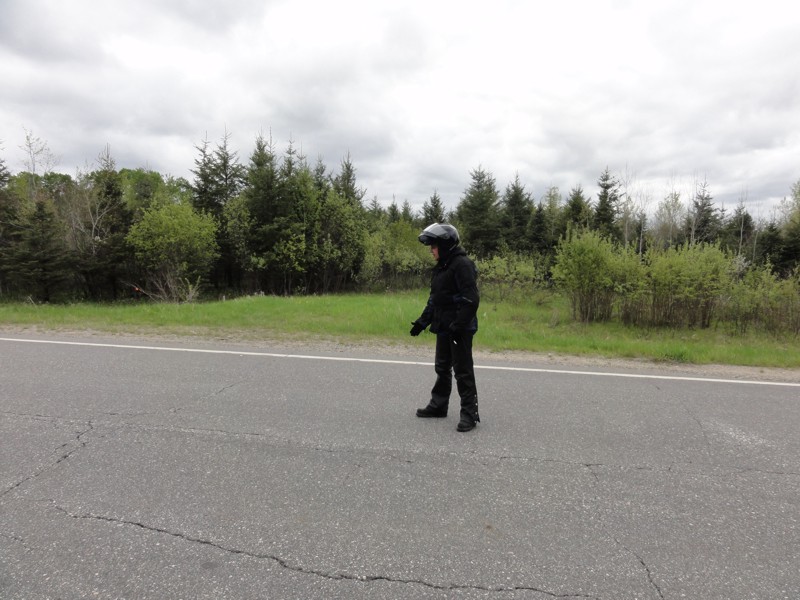 ... that Ann had her "smoke break" on the middle of the road.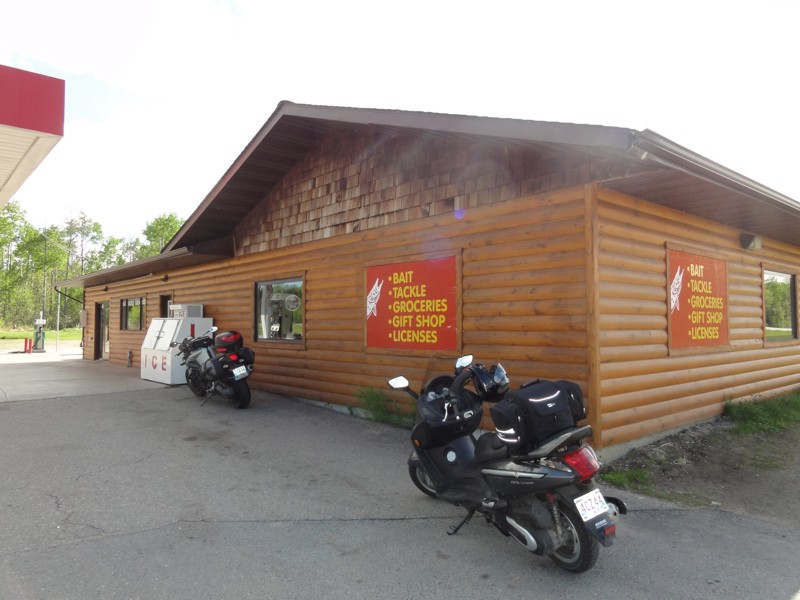 Log buildings seem to be the norm in the area. Here, we stopped in Pelland for gas.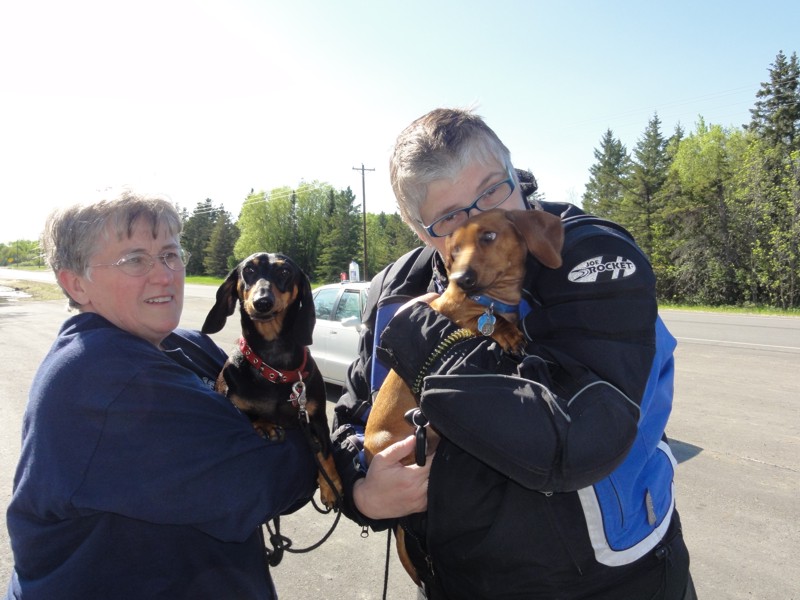 In Birchdale, we met a different types of citizens...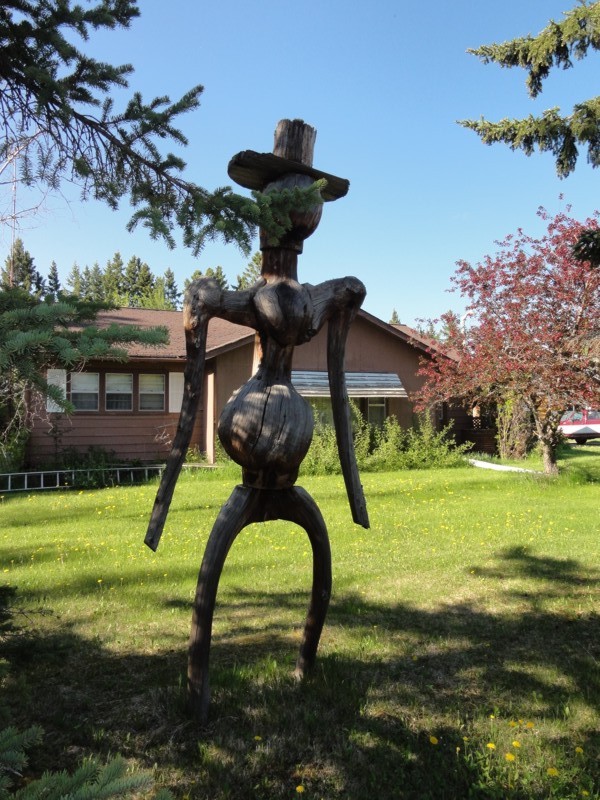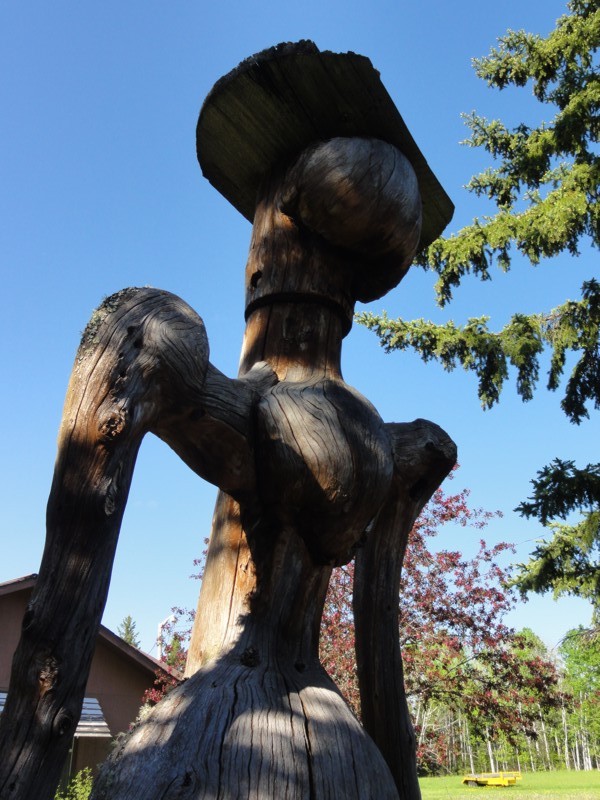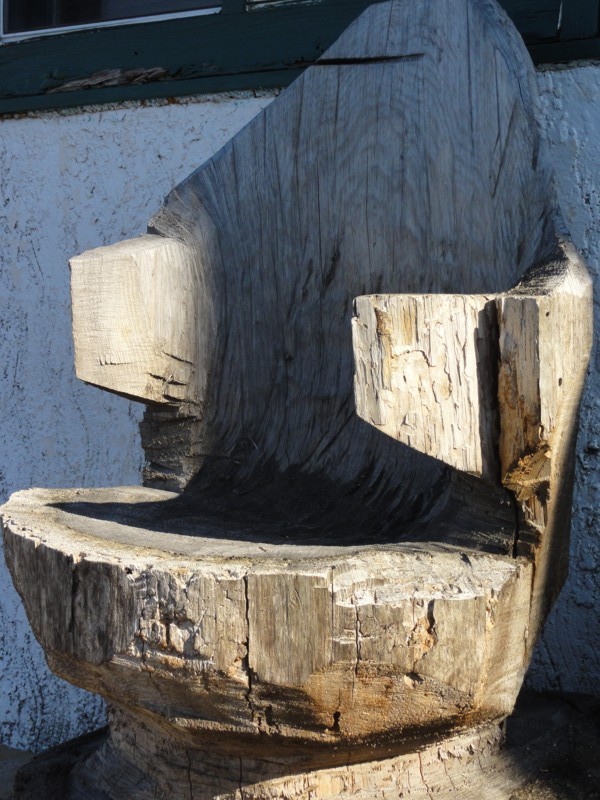 It's neat when logs are big enough to whittle something useful out of it.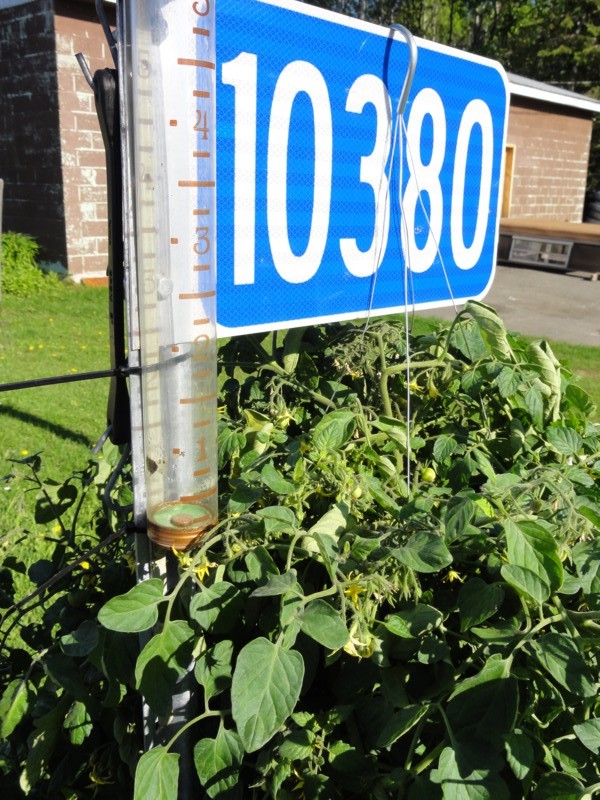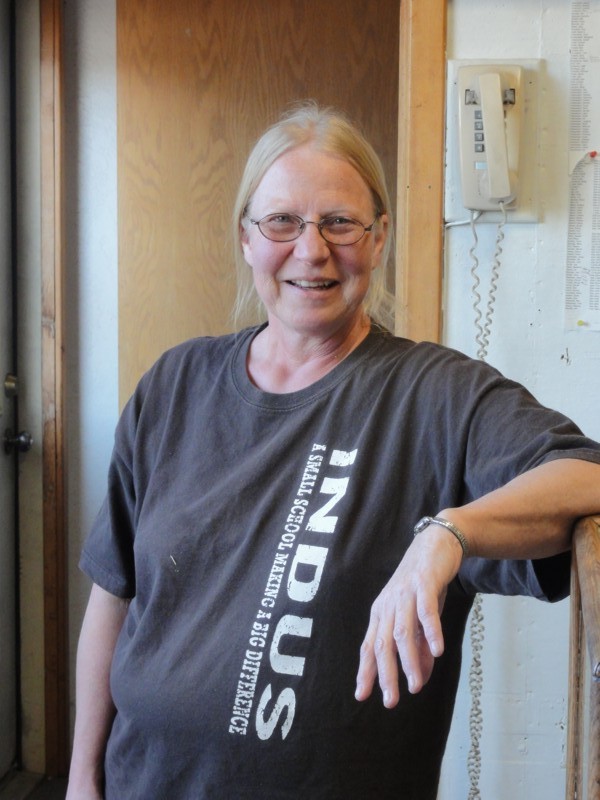 The owner of the local store was Norwegian and she explained to us how "lutefish" is made (soaked in lye!!). Thanks, but I'll pass!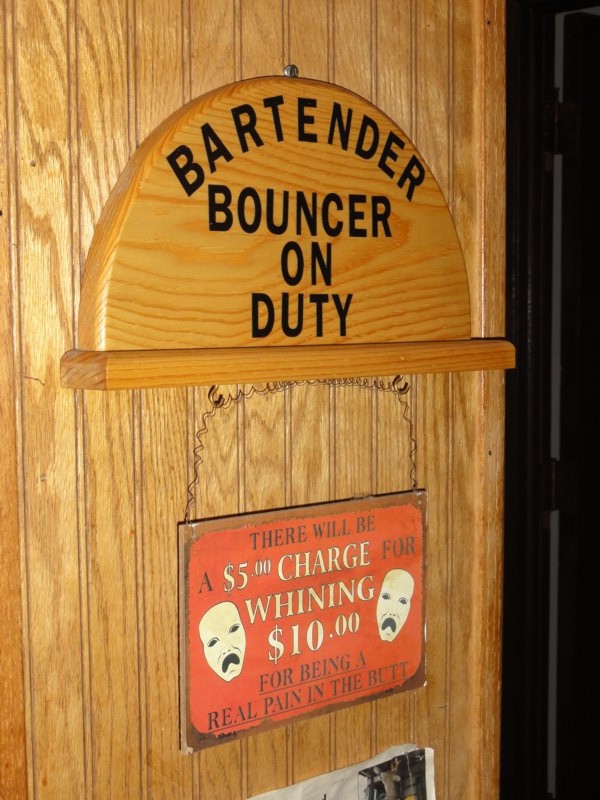 We stopped in Williams for a quick cup of coffee at a bar where they tell you what they REALLY think of you!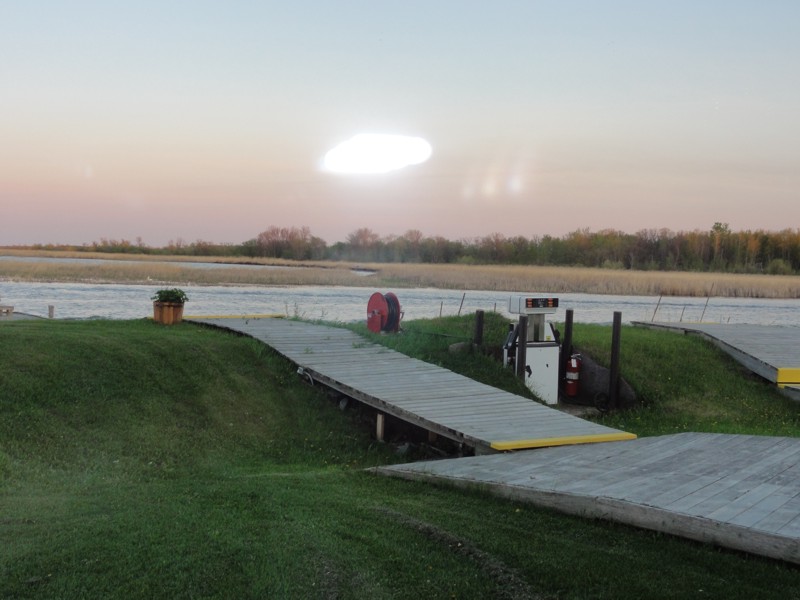 We made it to Warroad as the sun was setting and we snuck inside the restaurant on the lake just minutes before it was closing.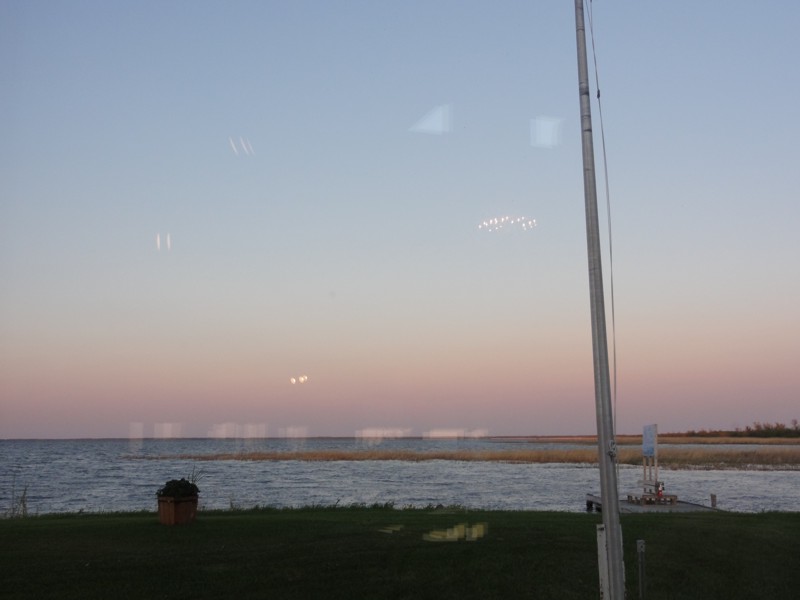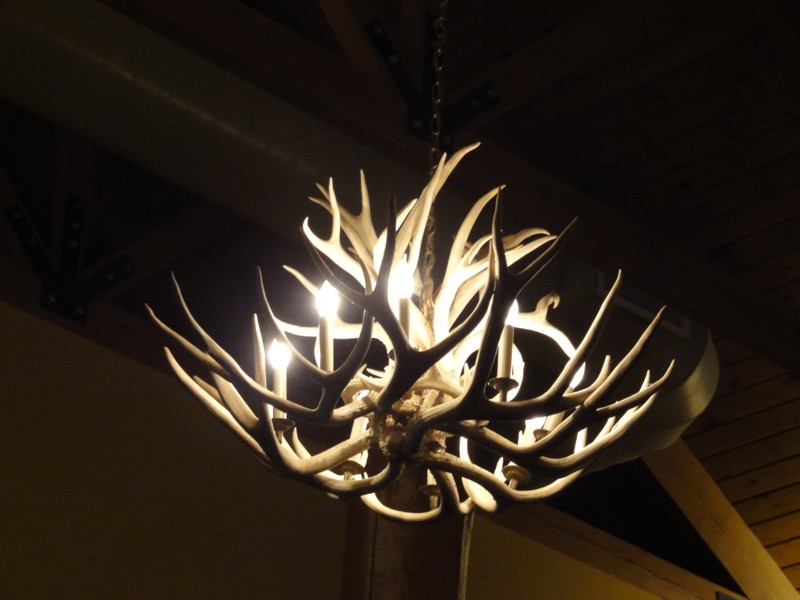 We had to admit that the light fixtures were pretty interesting.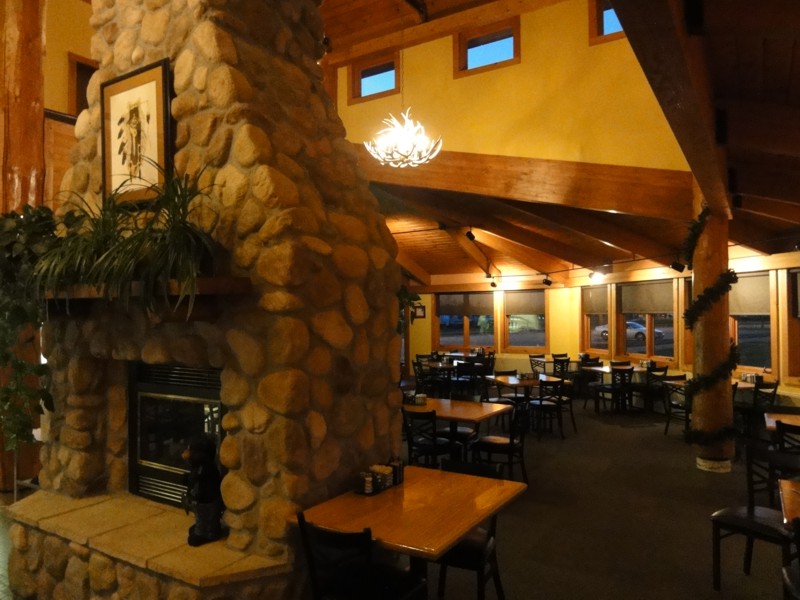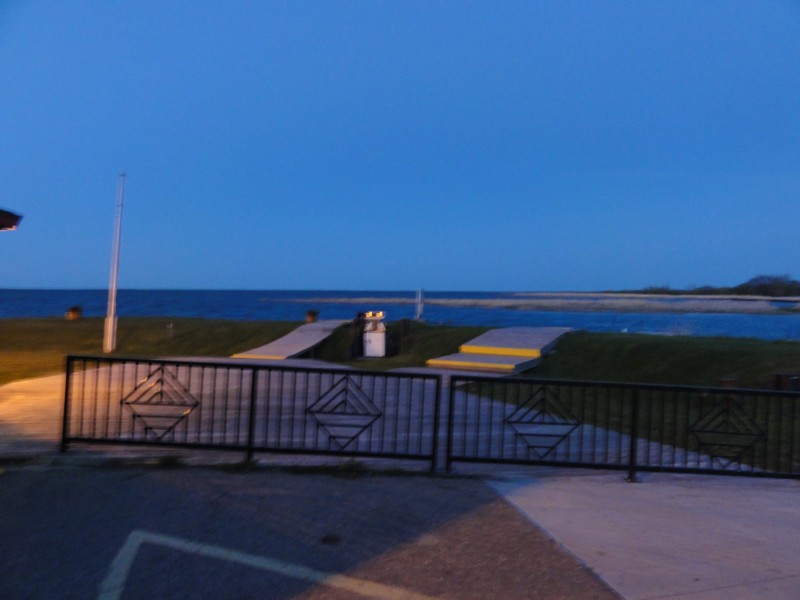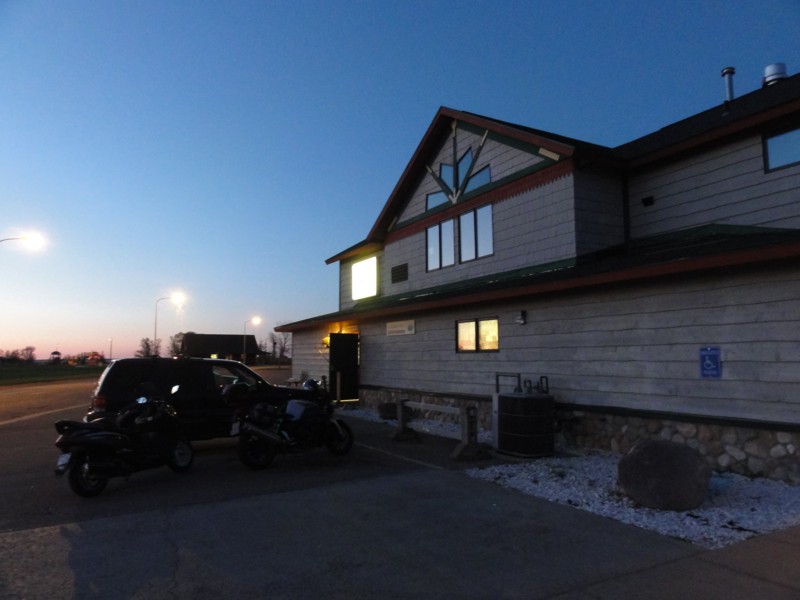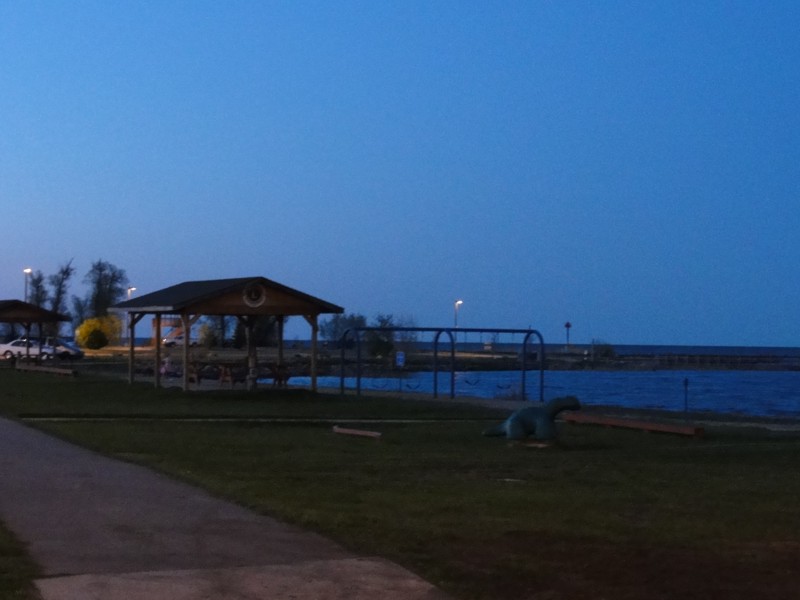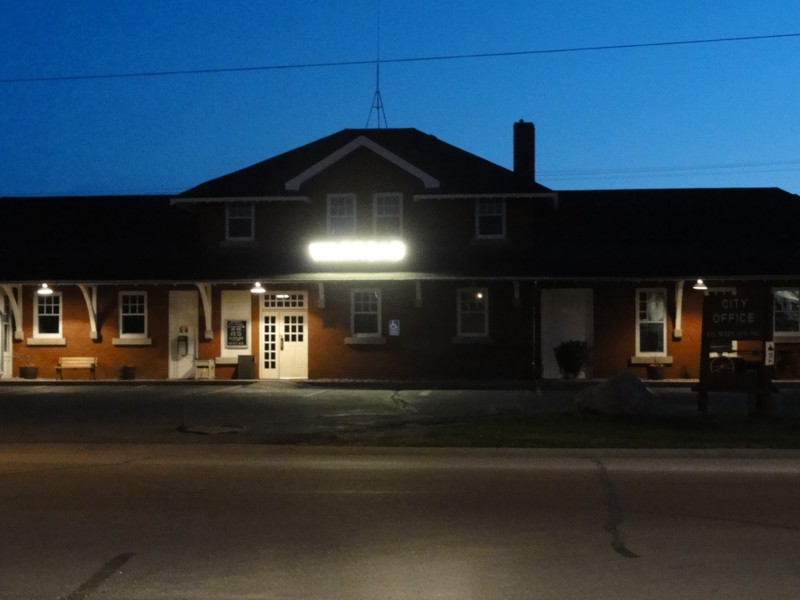 We rode back towards our hotel near the "lit up" Warroad train station.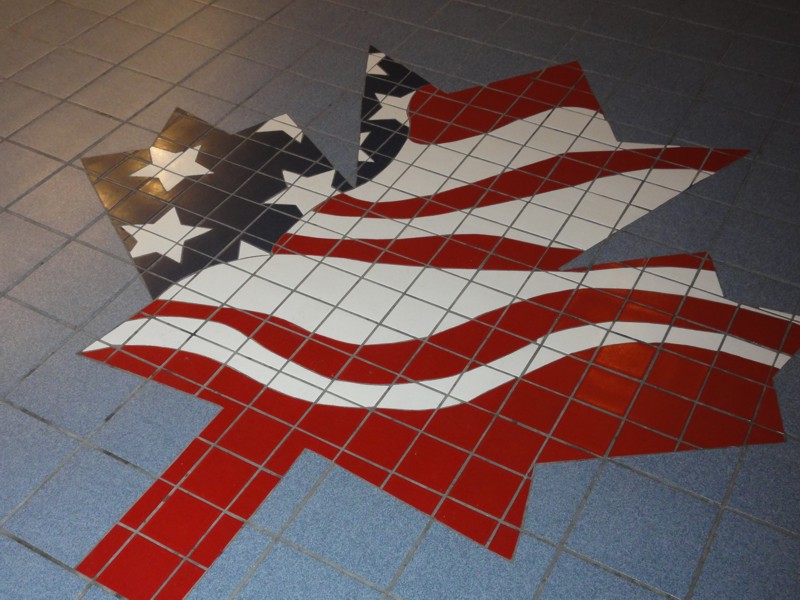 The Can-Am Motel's front lobby logo.

Go to