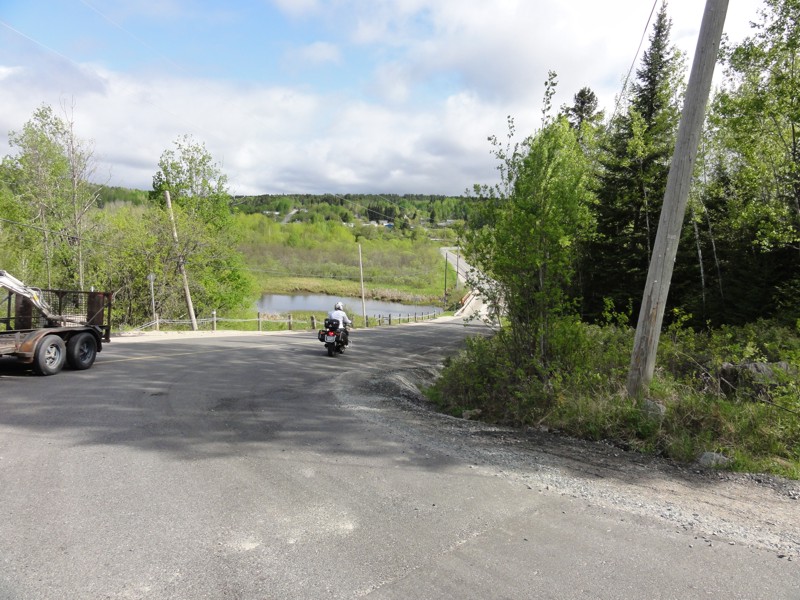 On Monday, we started out by riding to Redditt.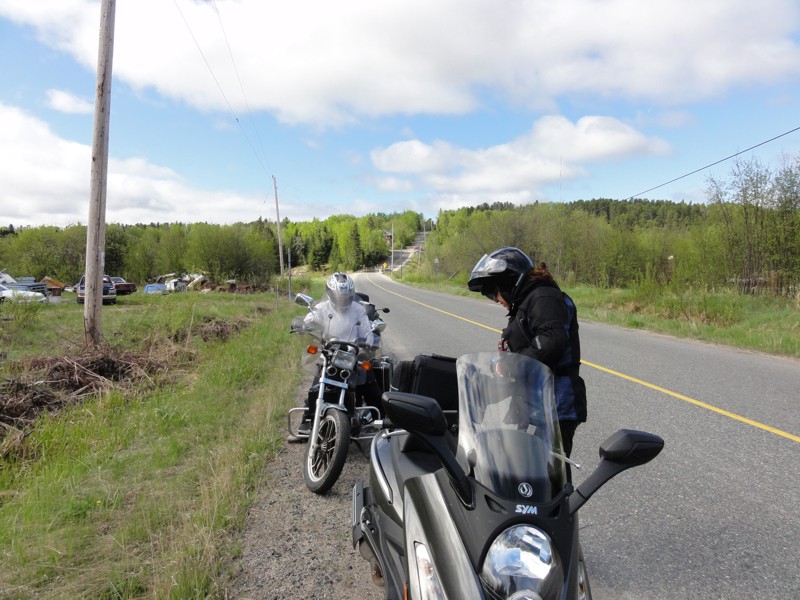 End of the (paved) road!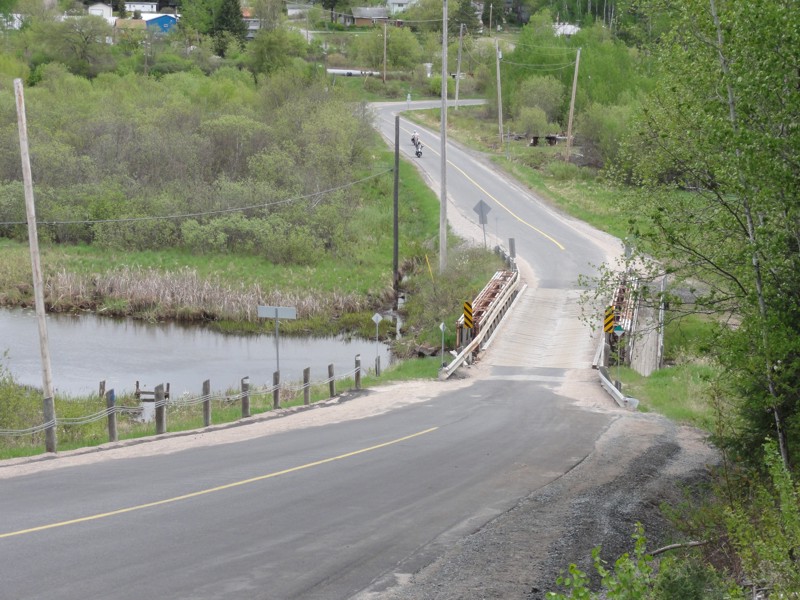 I went back up the hill ahead of Ann and Jolene to grab this and the next three pictures.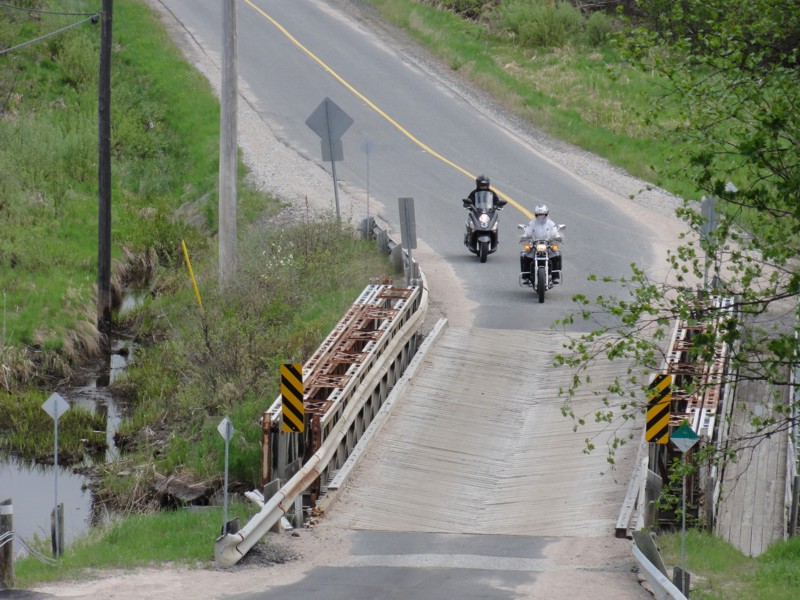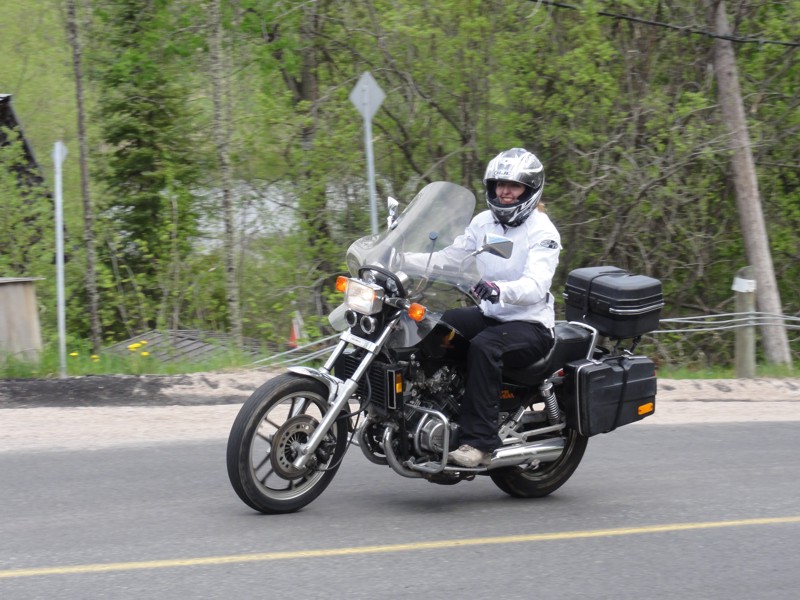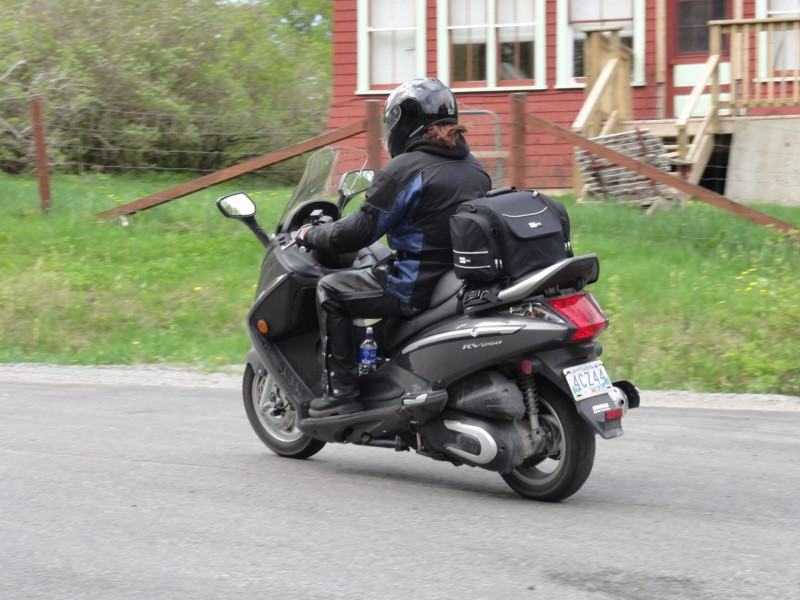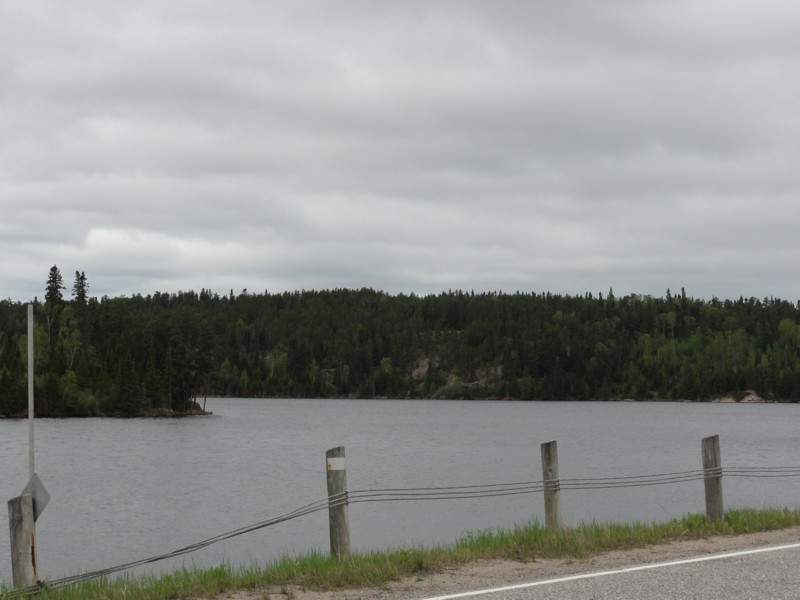 Birch Lake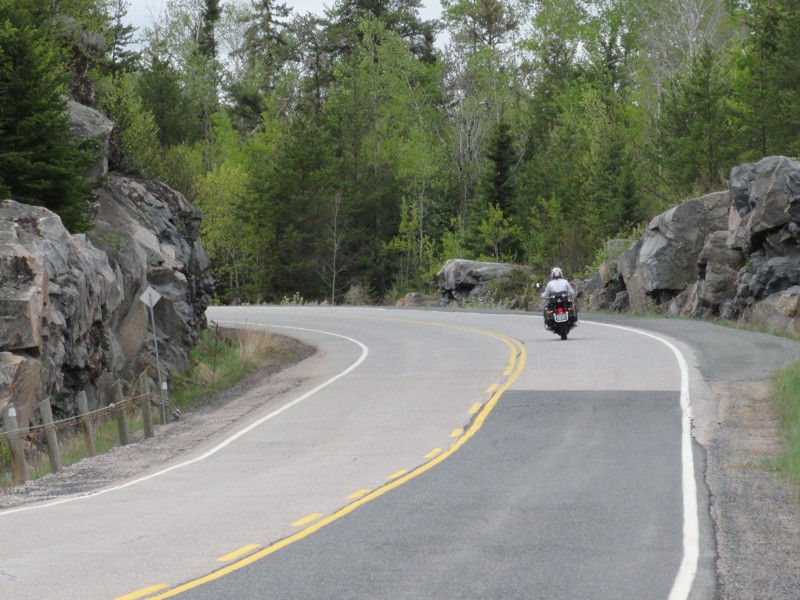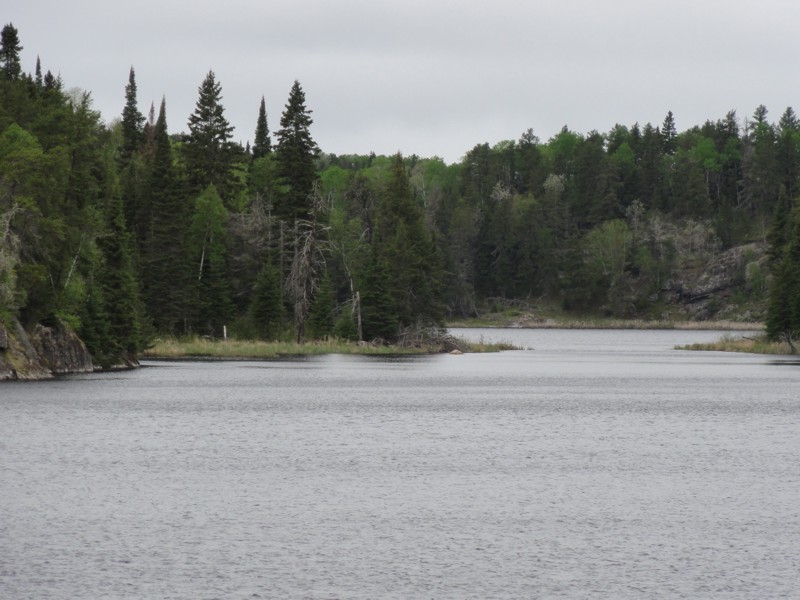 Twin Lake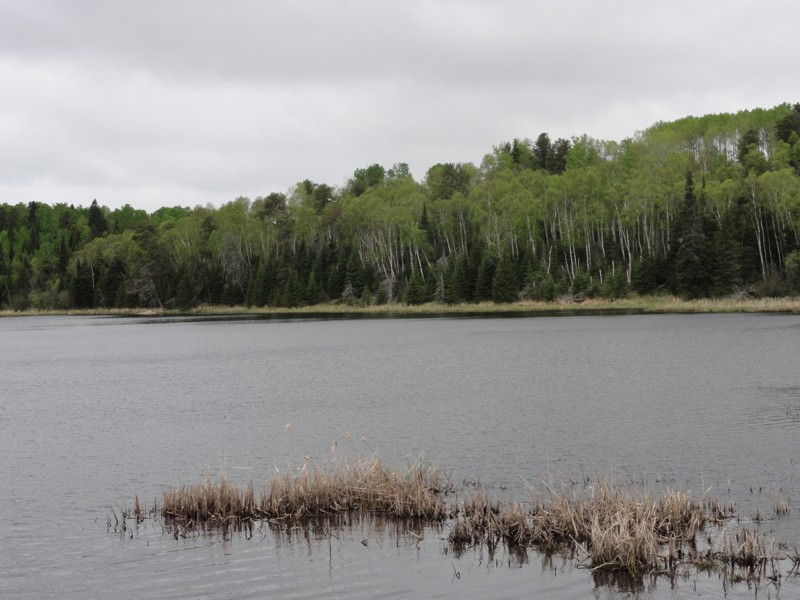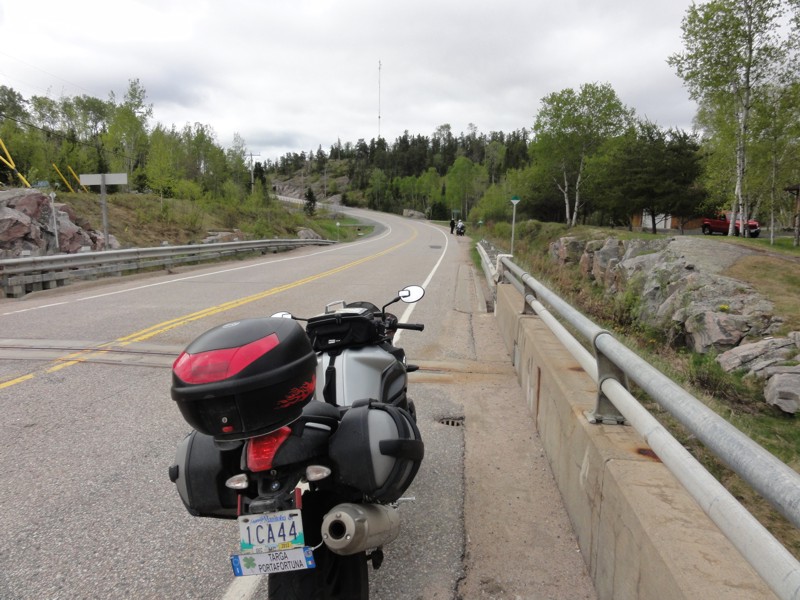 Stopped at Sturgeon Lake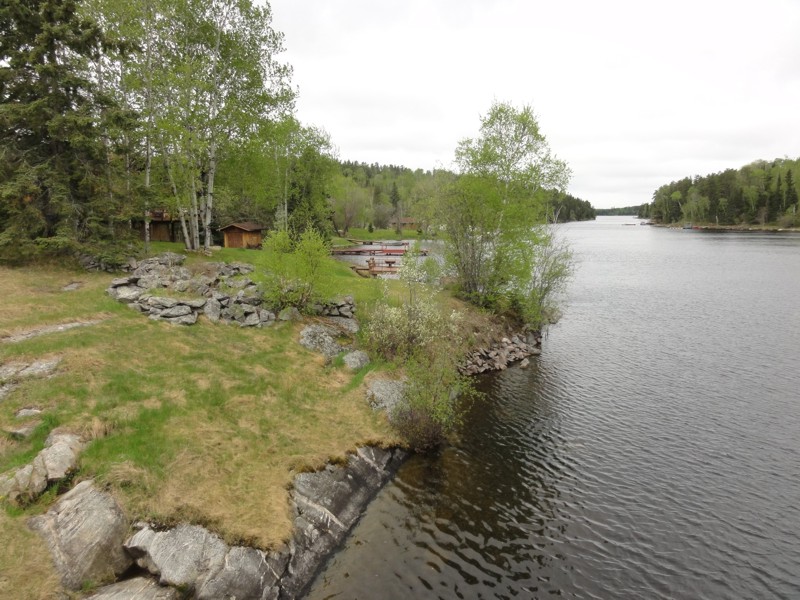 Sturgeon Lake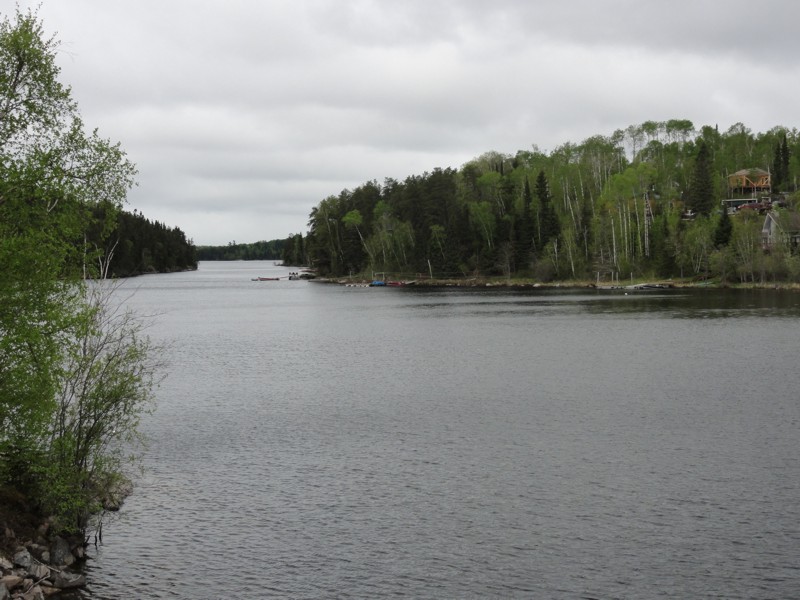 Sturgeon Lake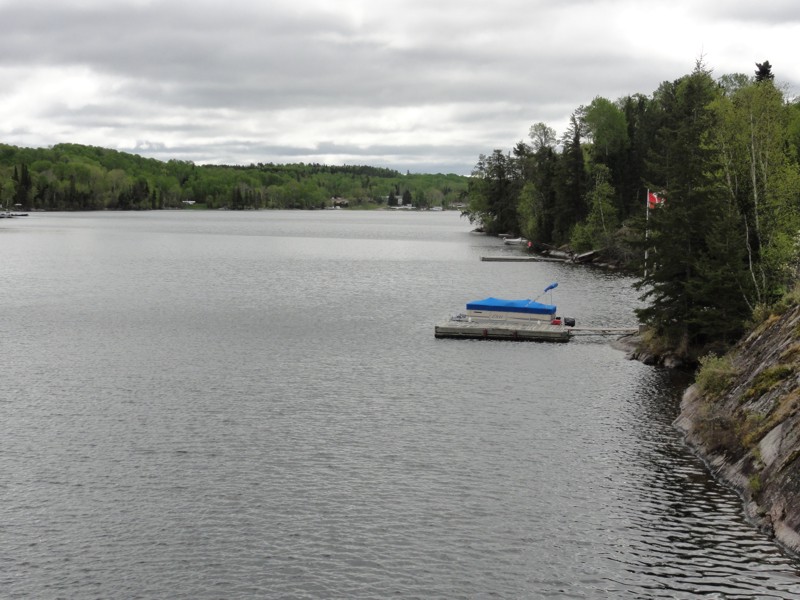 Sturgeon Lake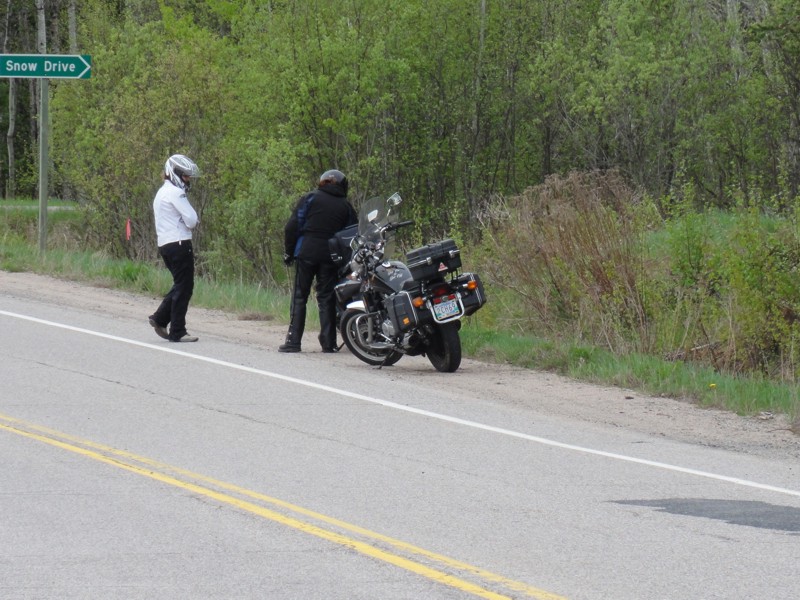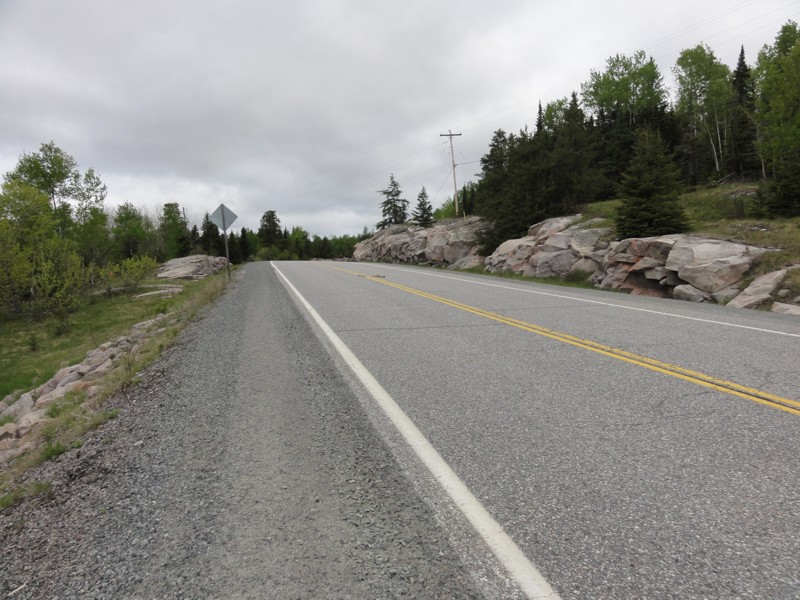 Along the road...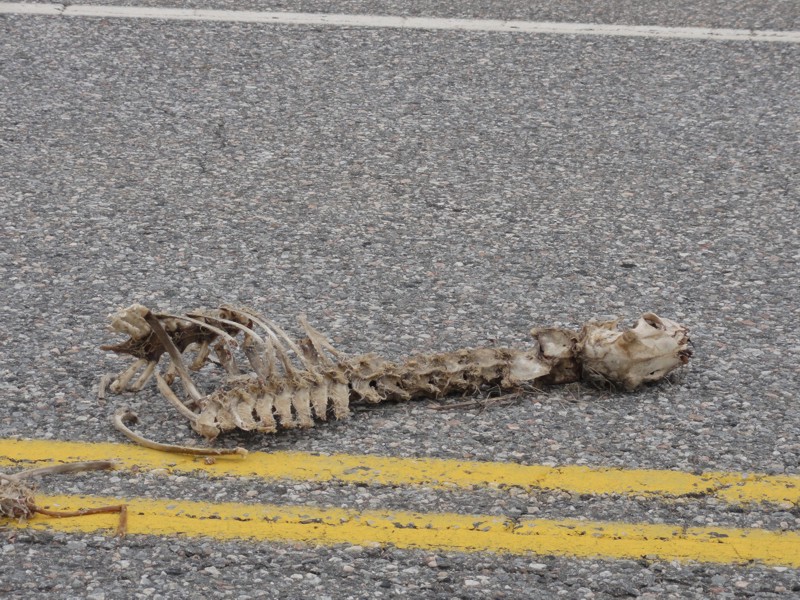 ... road kill picked clean!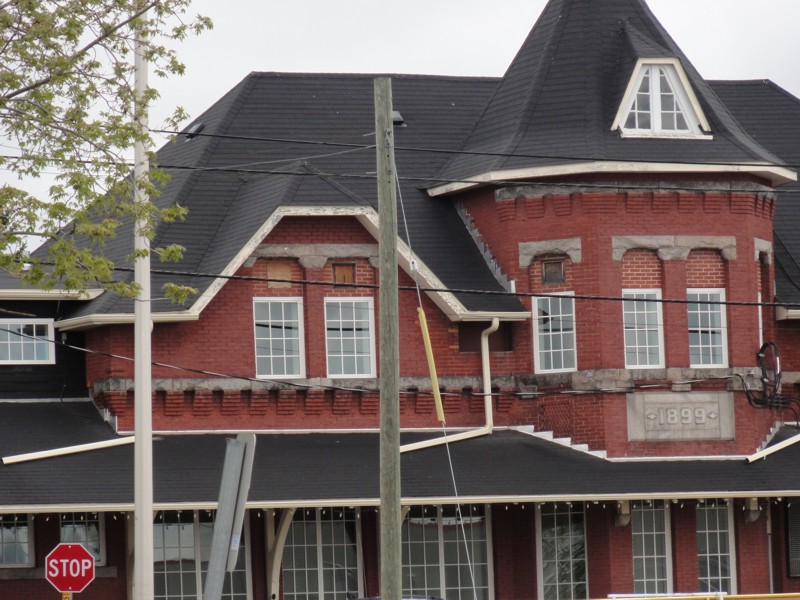 A stop back near Kenora's train station for gas.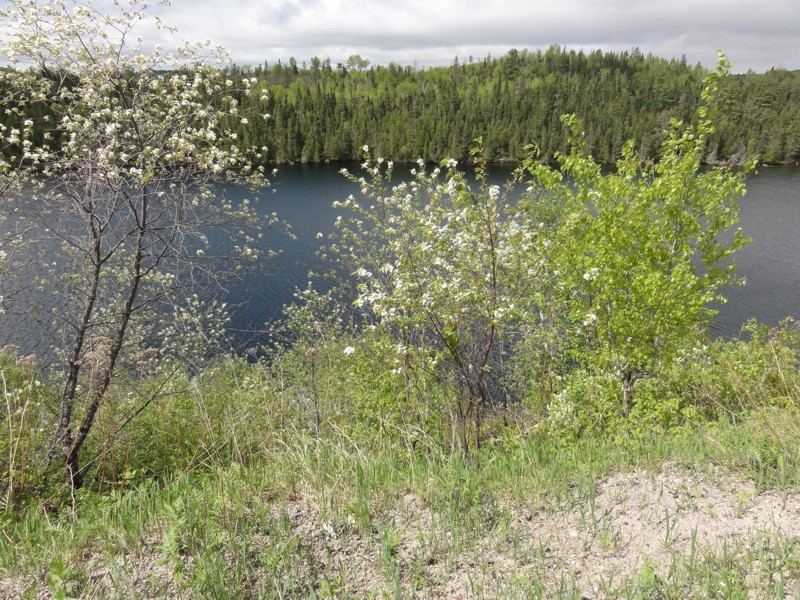 On Jone's Road at Silver Lake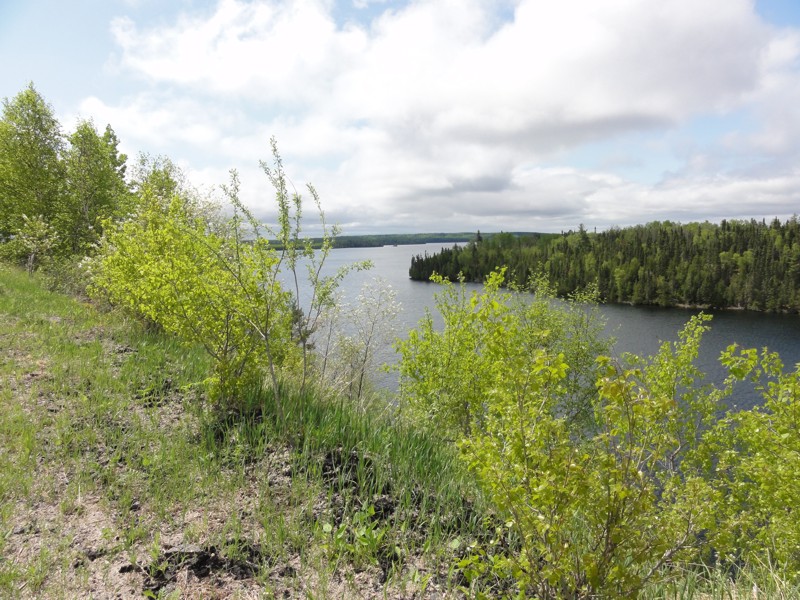 Silver Lake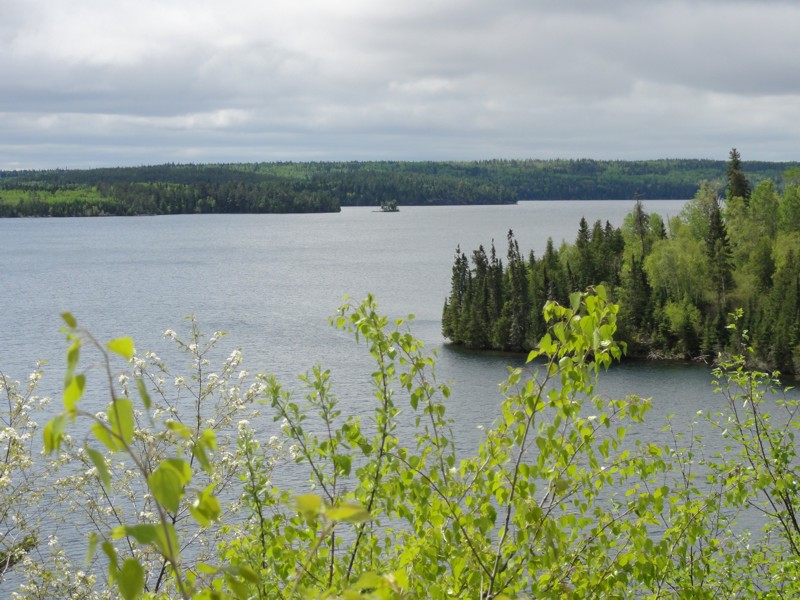 Silver Lake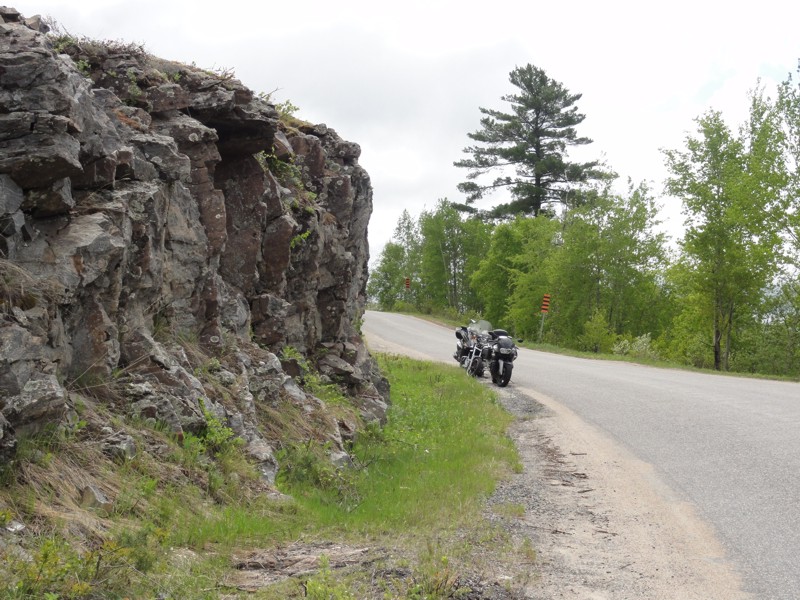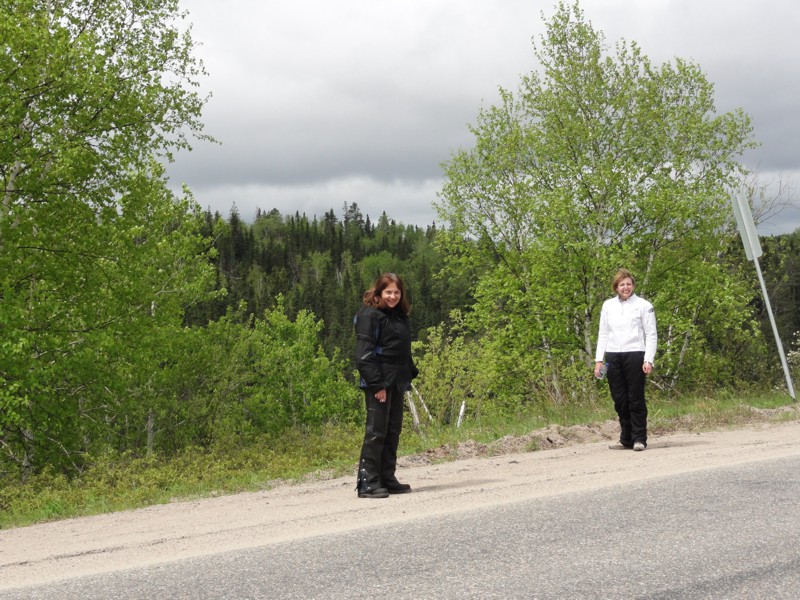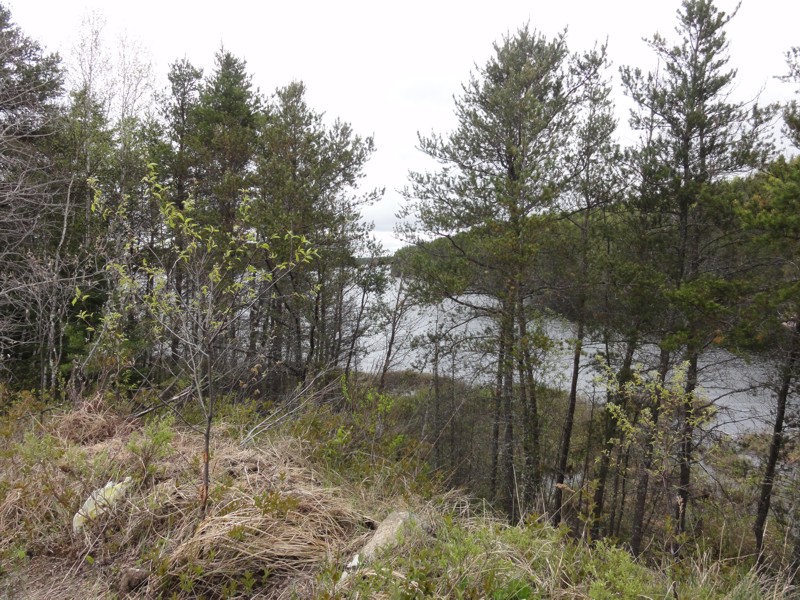 Mark Lake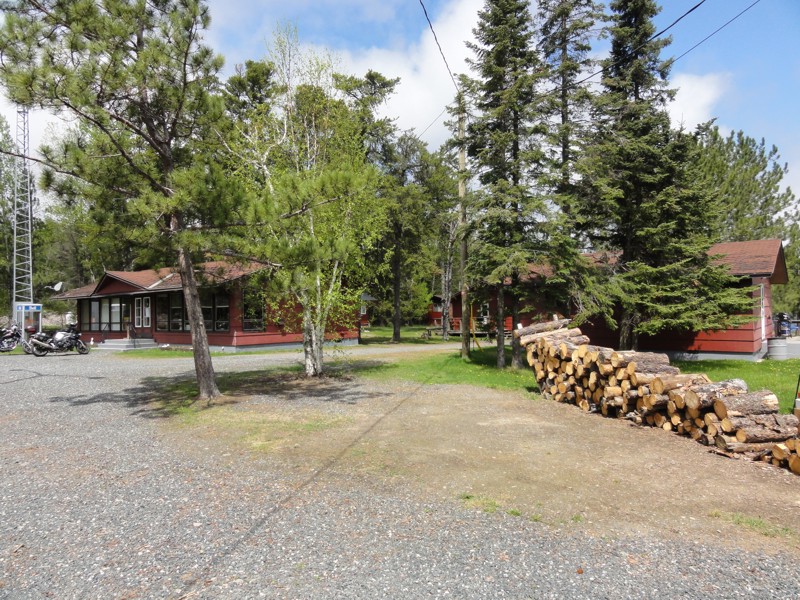 Jones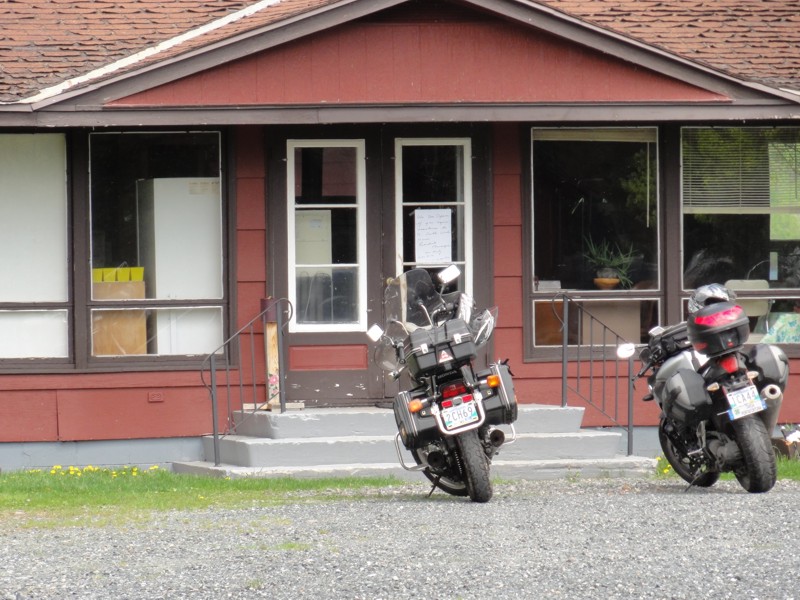 Jolene and I waited for the "lost" Ann at the lodge at Jones.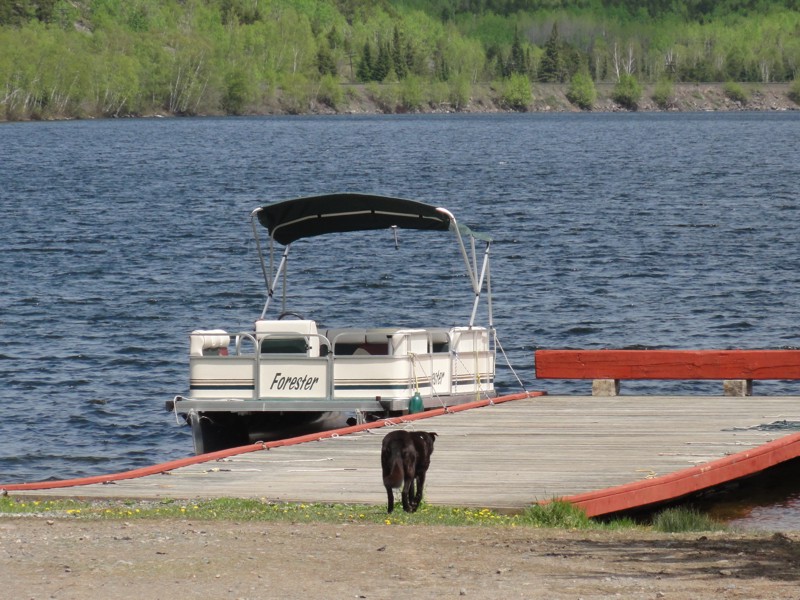 The only one who braved the cold water was Jasmine.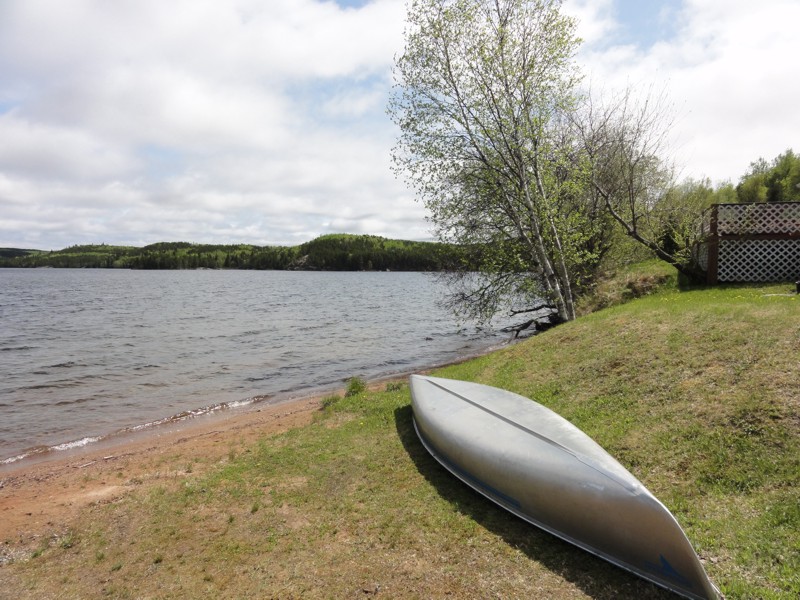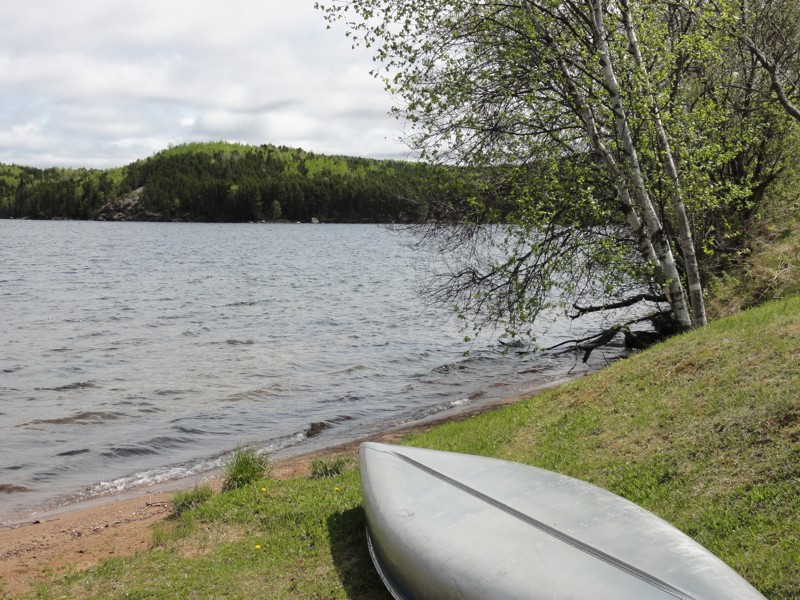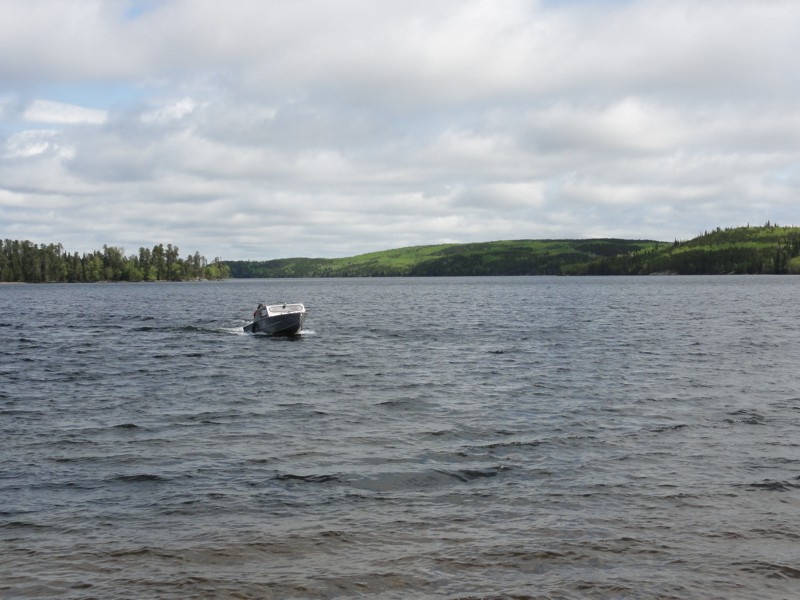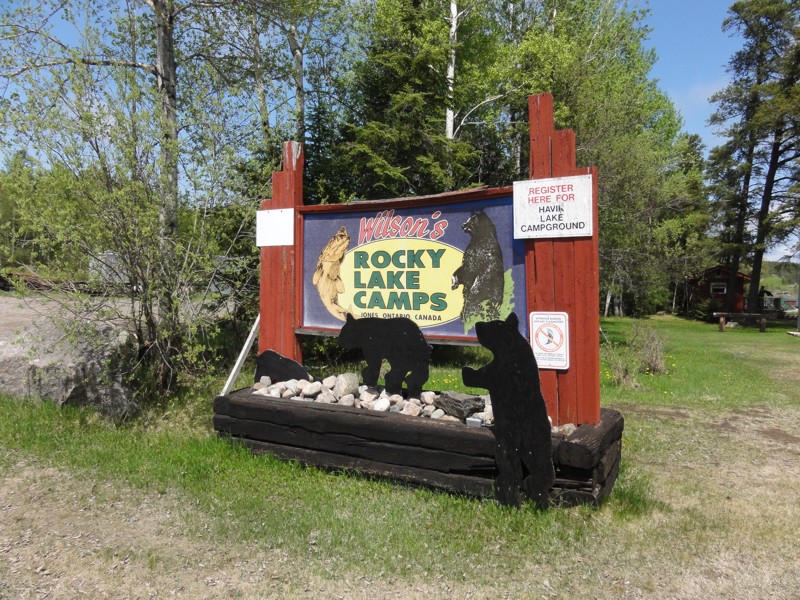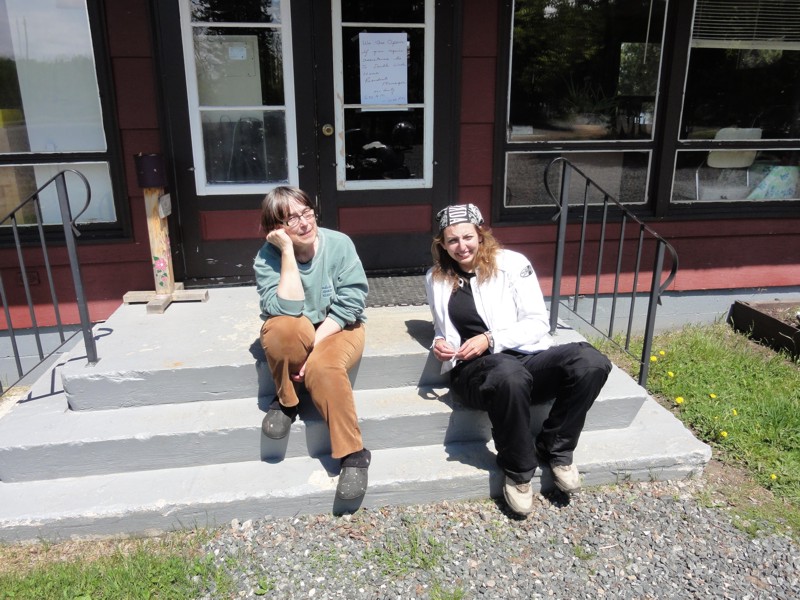 Kathy, the owner of the lodge, helped us call to Grassy Narrows to hopefully send Ann back to where we were waiting.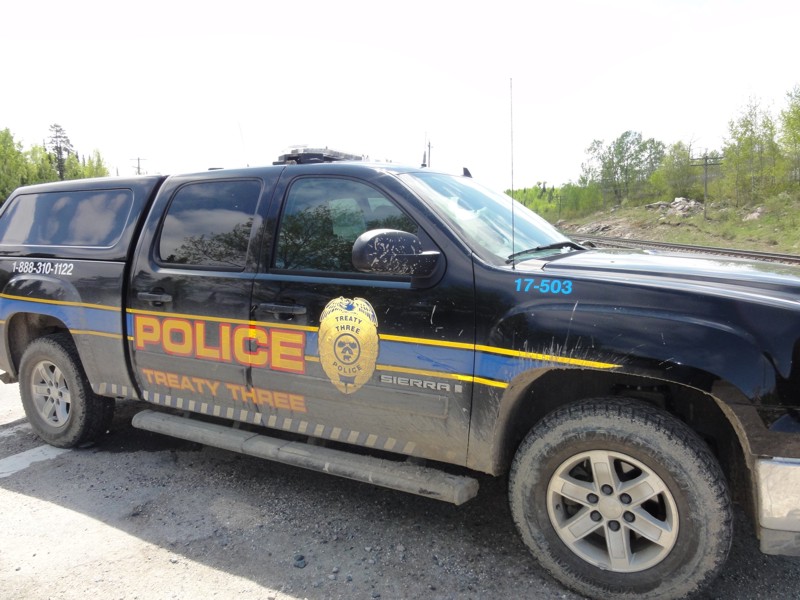 Hey! We even sent the reserve police after her!!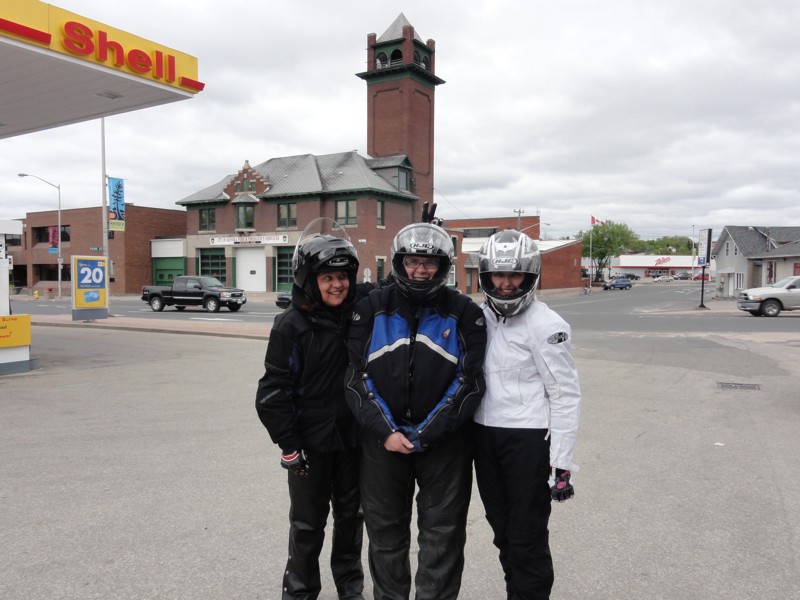 We rode back into Kenora for lunch, gas and our goodbyes to Jolene who had to ride back to Winnipeg for work Tuesday.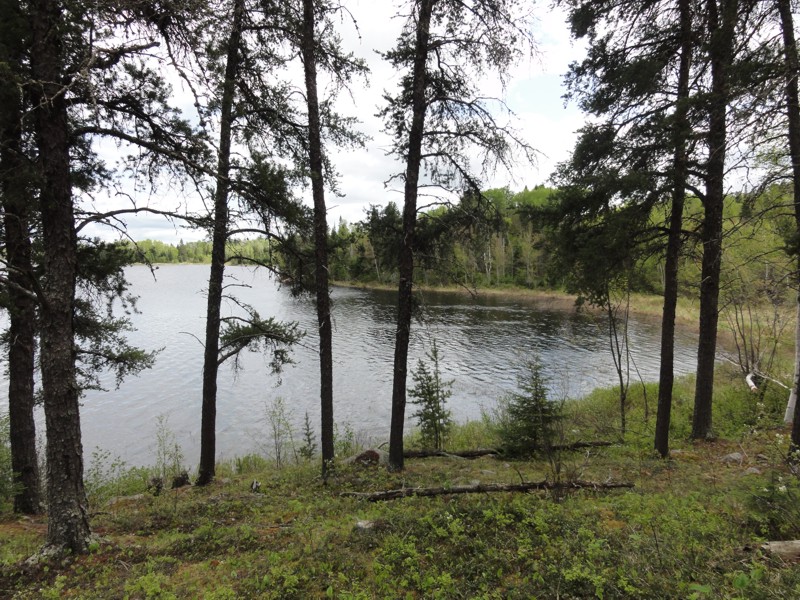 Ann and I continued south towards International Falls. Here we're stopped at Bunny Lake.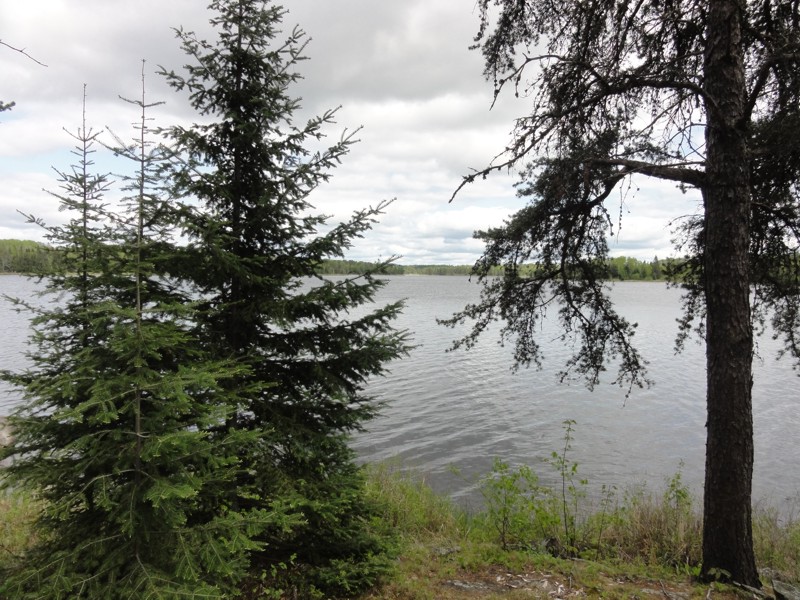 Bunny Lake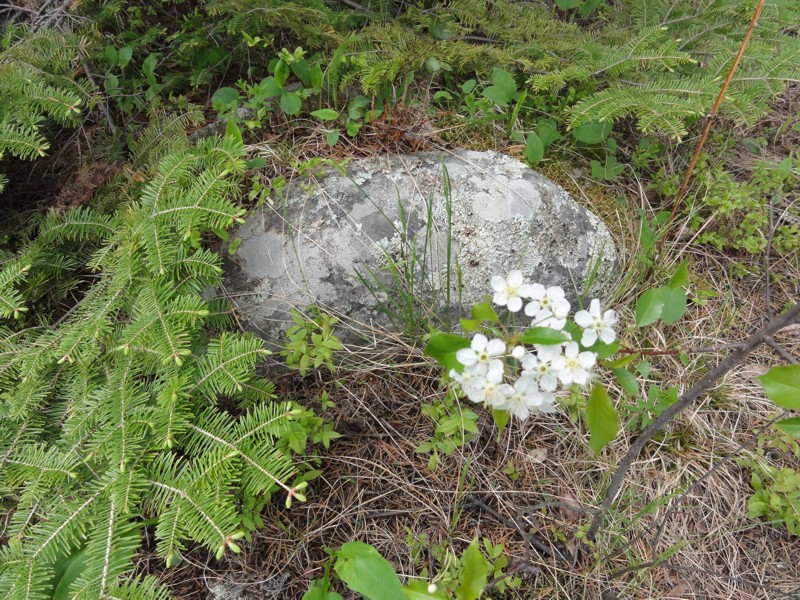 Bunny Lake picnic area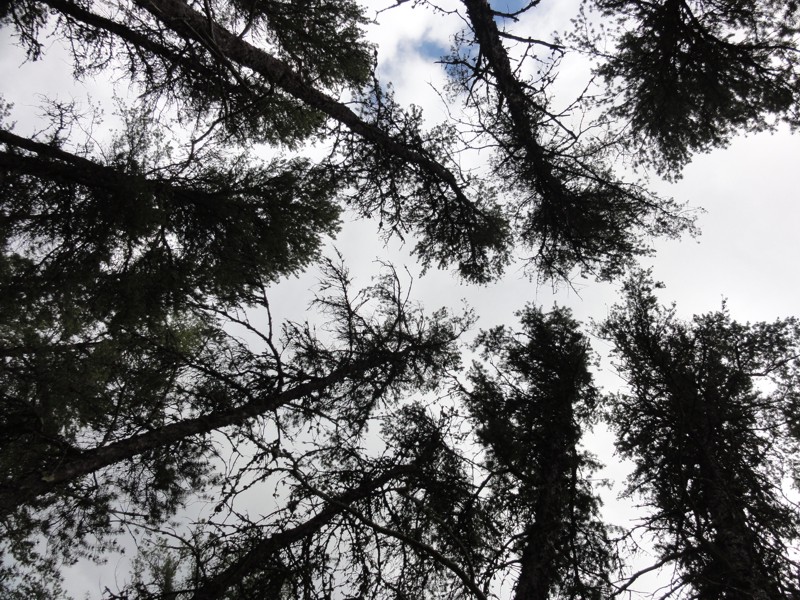 Bunny Lake picnic area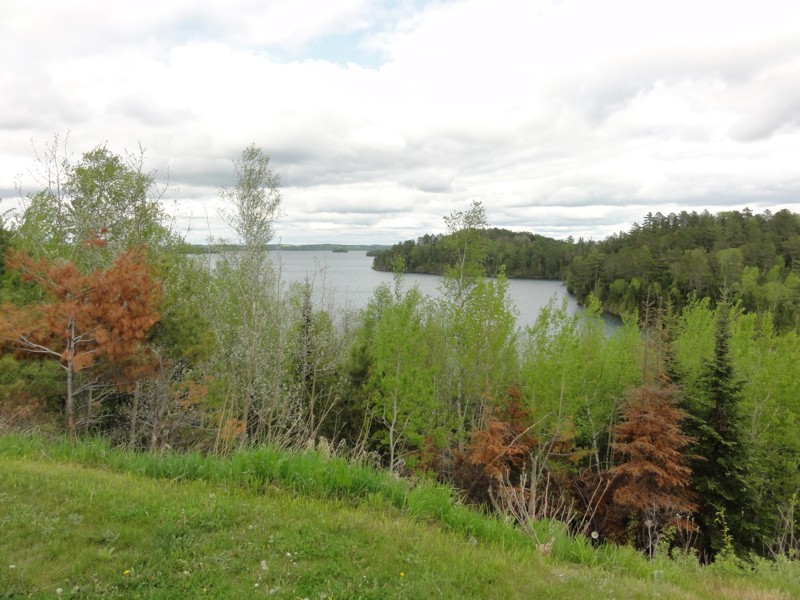 Just short of Nestor Falls - Kakagi Lake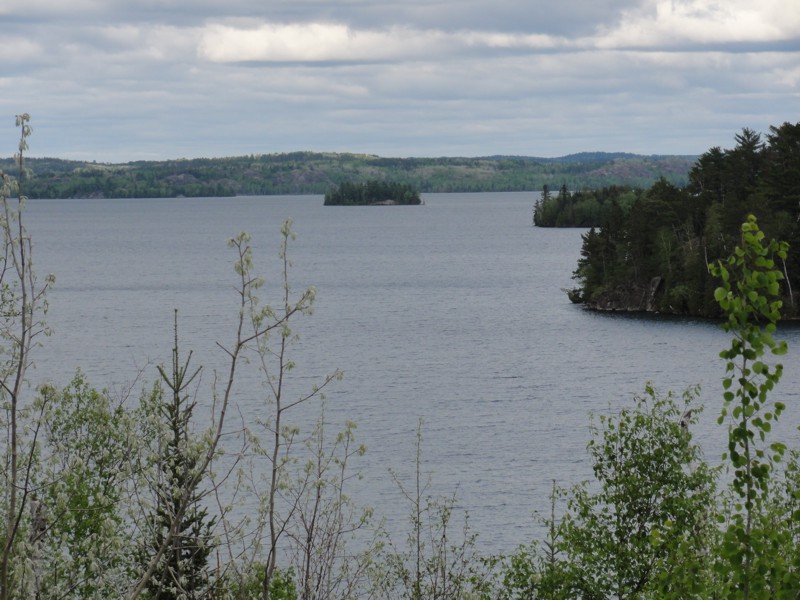 Kakagi Lake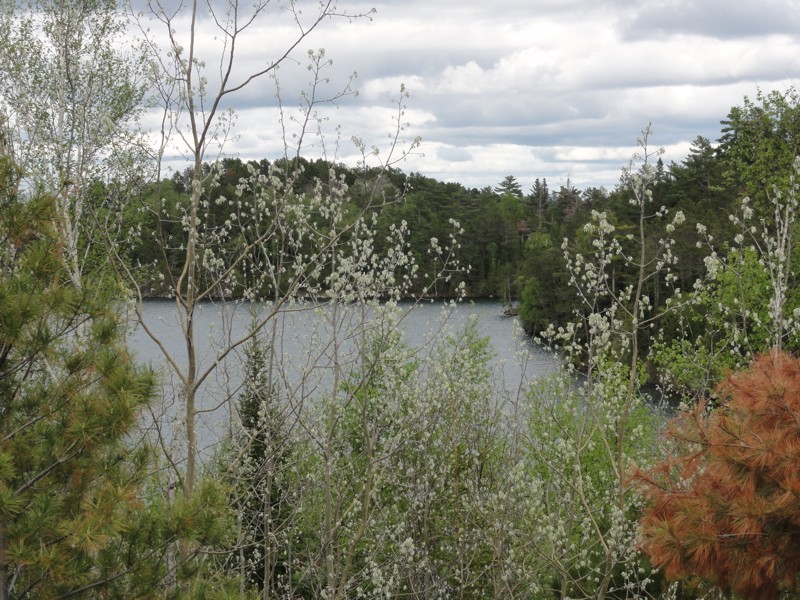 Kakagi Lake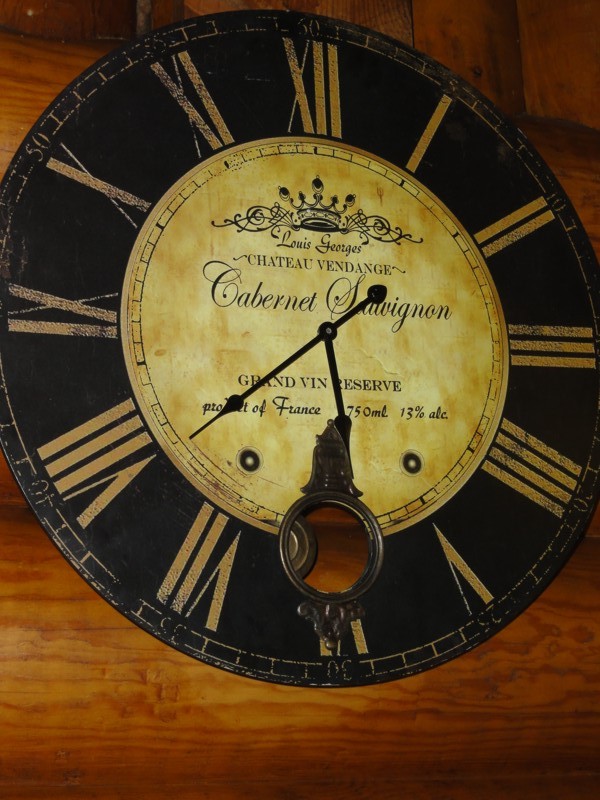 Clock inside the place we stopped for coffee (Nestor Falls)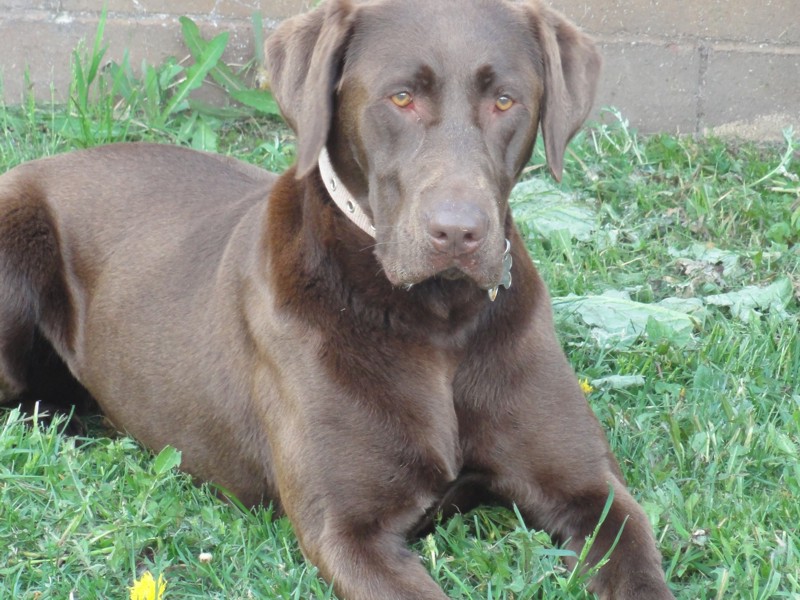 Guard dog (he guarded his bone!)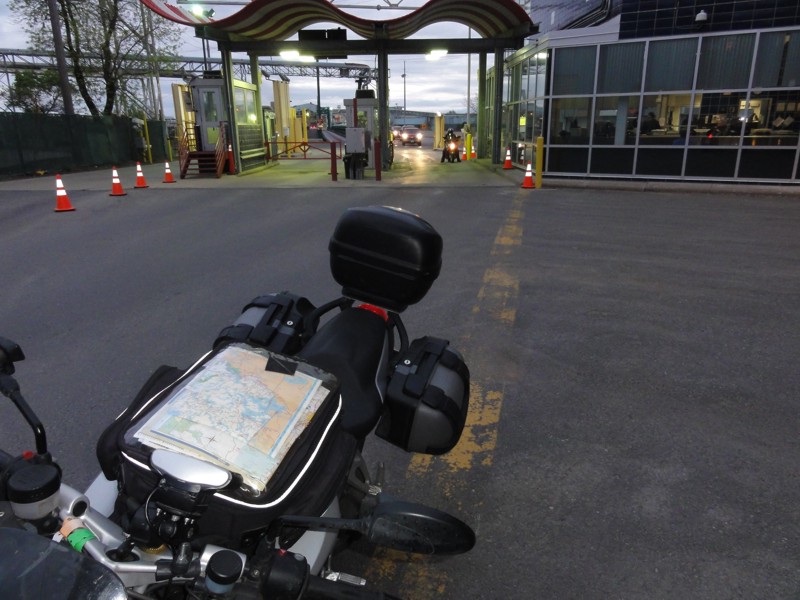 Crossing the border at Fort Frances/International Falls

Go to