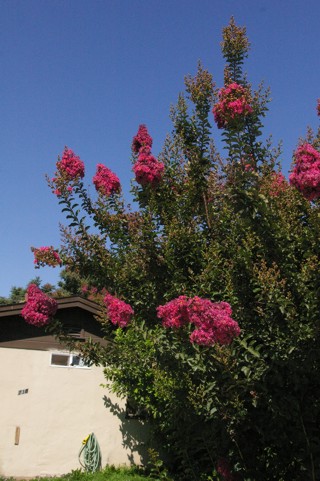 Near Gilroy people had these trees planted in front of their houses.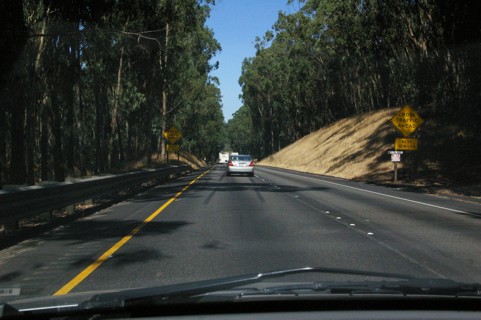 For the three times I travelled 101 on my motorcycle, this section of road was a highlight. As you drove through the trees, the smell was awesome.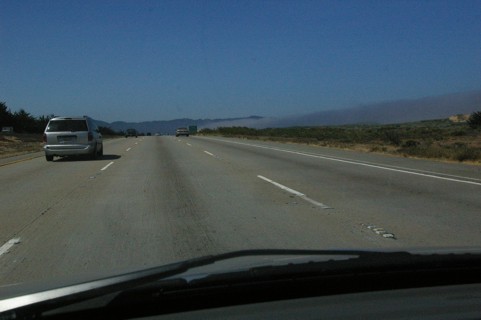 Note the low lying cloud/fog/ on the right hand side of the highway as I approached the Monterey Penninsula.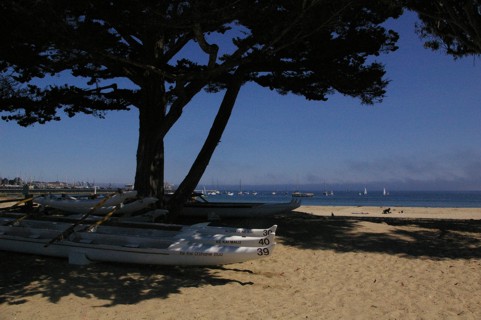 A beach beside Monterey's Fisherman's Wharf.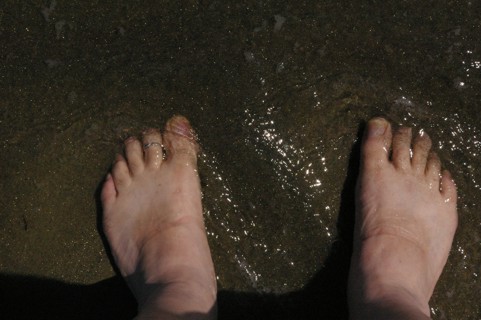 Signs warned you against swimming there. Look how black the sand is. There were sparkles of gold everywhere in the sand. More pollution? Pretty though.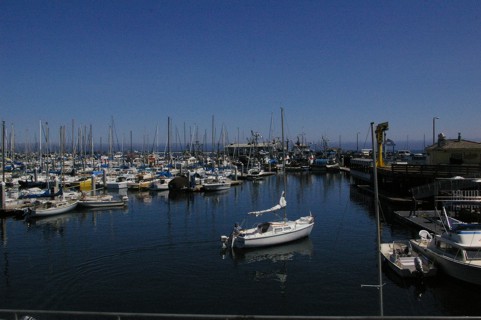 Fisherman's Wharf.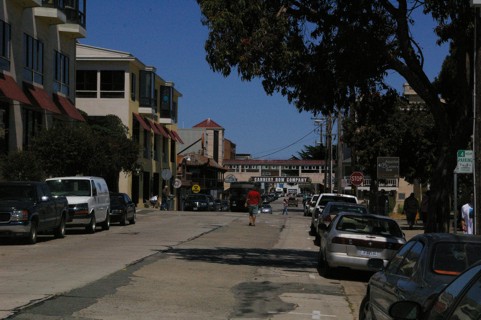 A view down cannery Row.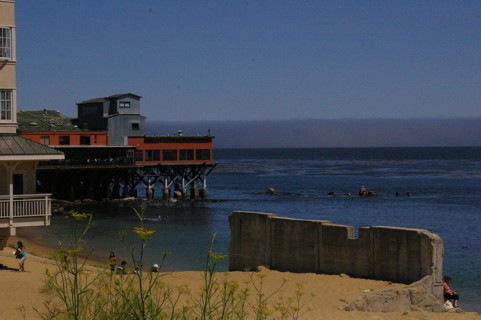 Behind a hotel on Cannery Row you get a glimpse of one of the canneries.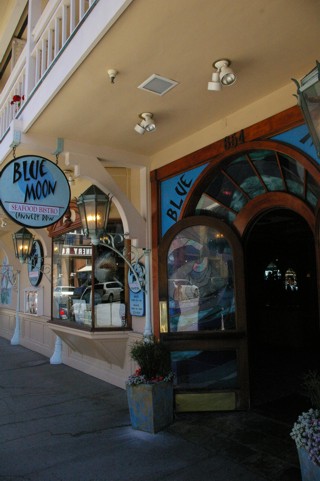 A restaurant on Cannery Row with a great entrance.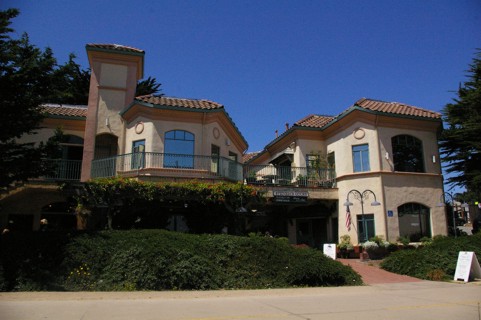 John Steinbeck Teahouse.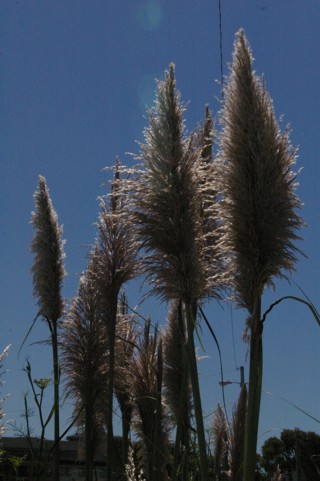 These stems grew taller than me. I saved a fallen one. It's now (slightly in pieces) a decoration in my living room at home.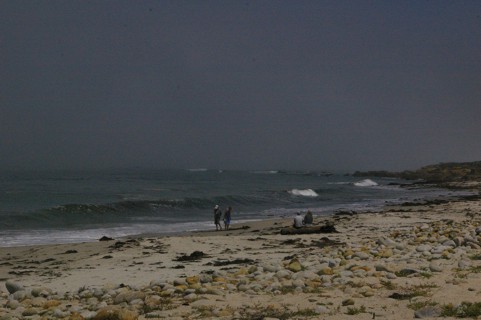 I took a trip down the 17 Mile Highway. This is one of the first beaches you come across.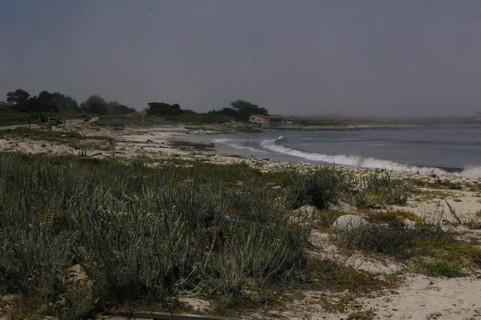 A view the other way shows a beach house tucked into prime real estate.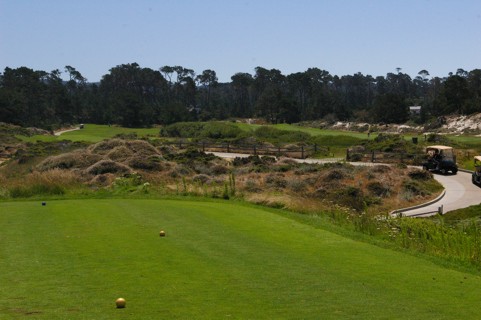 Spanish Bay Golf Course was across the street.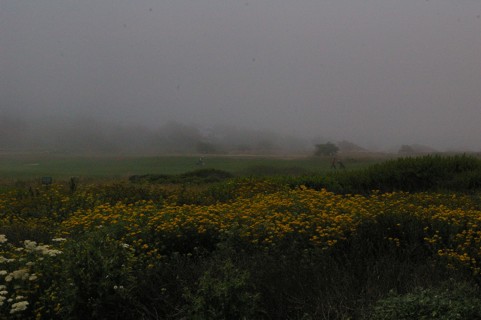 Along the drive, parts of the coast were clear while it was foggy inland. (looking towards buildings on one of the golf courses)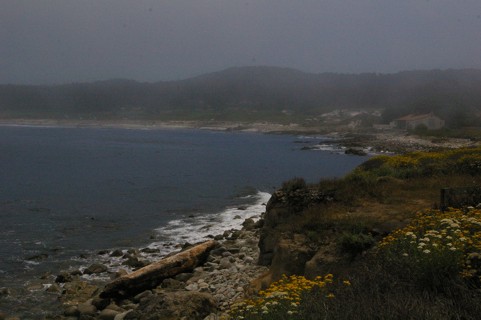 Some parts of the coast were clear but some parts in the distance were foggy.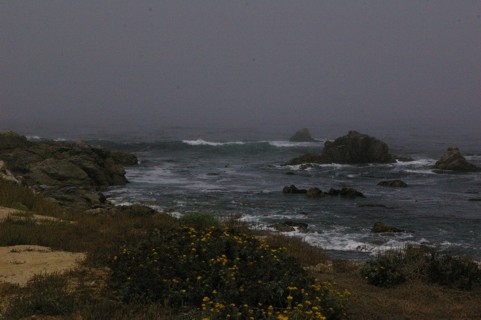 Sometimes you didn't have a view out to sea.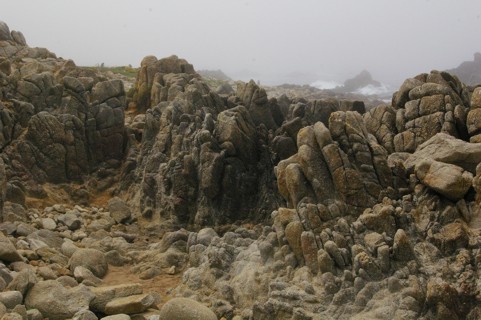 These rocks have obviously been "sculpted" by the sea.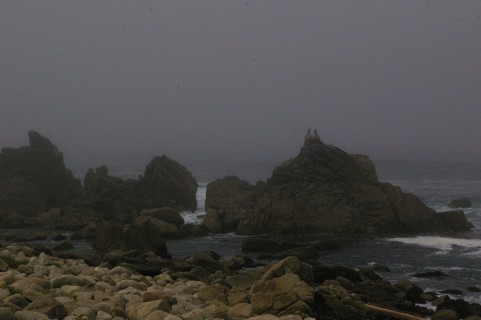 Along this particular section of coastline, there were many cormorants... always in twos, it seemed.
If you don't see them right away, look on top of the rock on the right.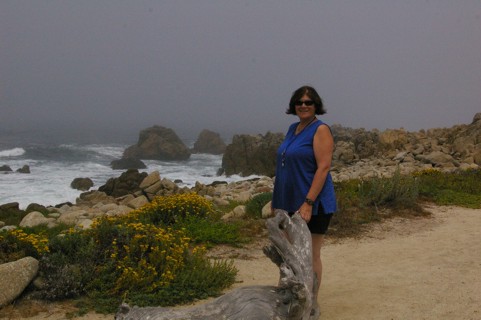 It's me!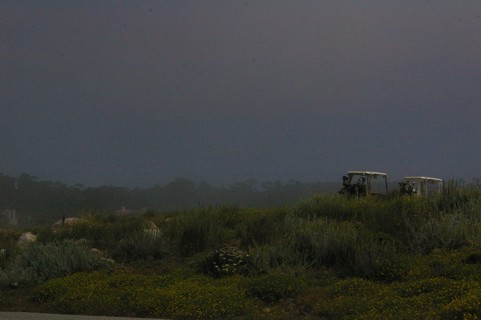 Golfers "played on" despite the fog. I later learned that there is ALWAYS fog/mist SOMEWHERE on the penninsula.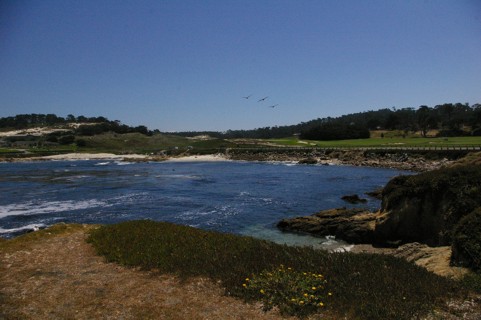 Beautiful coastline, isn't it?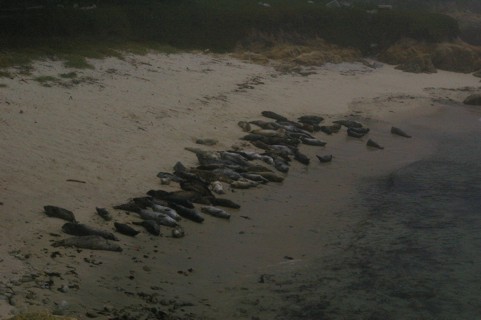 At first I worried about these seals... they were so still... but they were just sunbathing.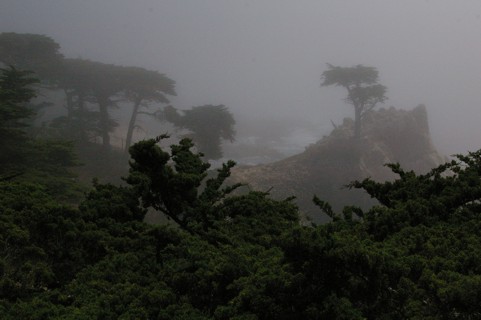 They have pictures of "The Lone Cypress" (the one in the background fog) that date back to the 19th century. Hasn't changed all that much, either.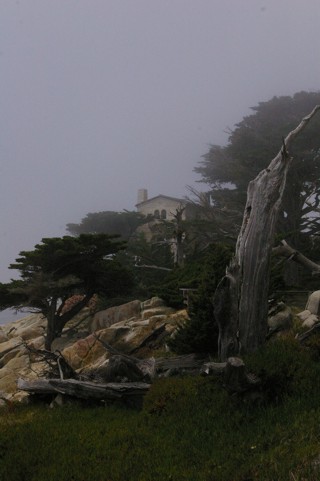 Wouldn't you love to live in That house which sits on the coast, on a hill and looks out over this grove of cypresses.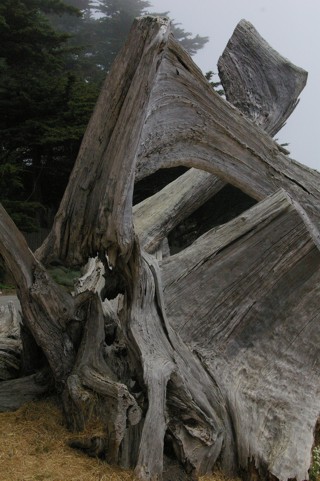 Cypresses make GREAT "driftwood"!

How about this formtion of rocks? I think I'm going to animate this picture!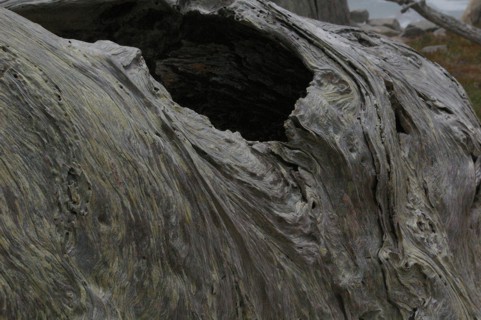 Look at all the textures in this weathered wood!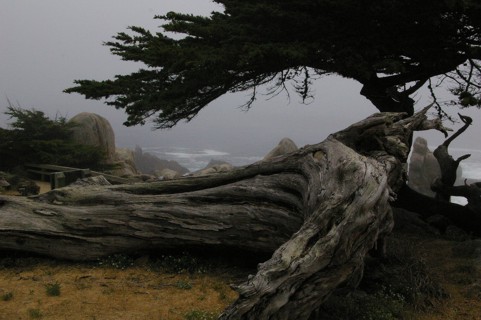 Downed or growing, cypress trees are great!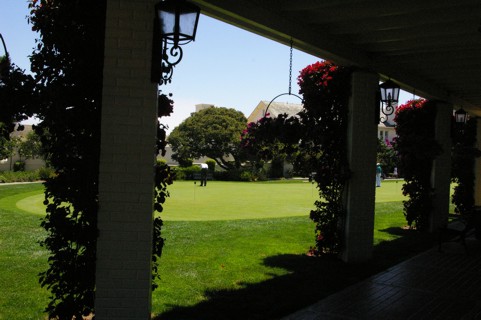 I had to visit Pebble Beach. This is the practice green.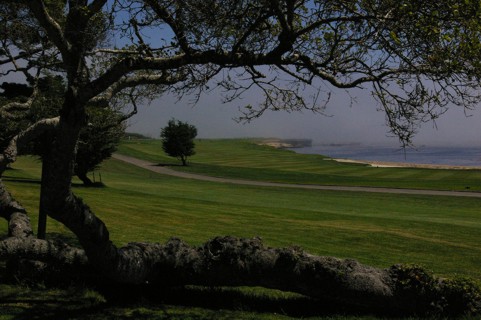 This is a view down the 18th fairway. You wouldn't want to be a "happy hooker" here!