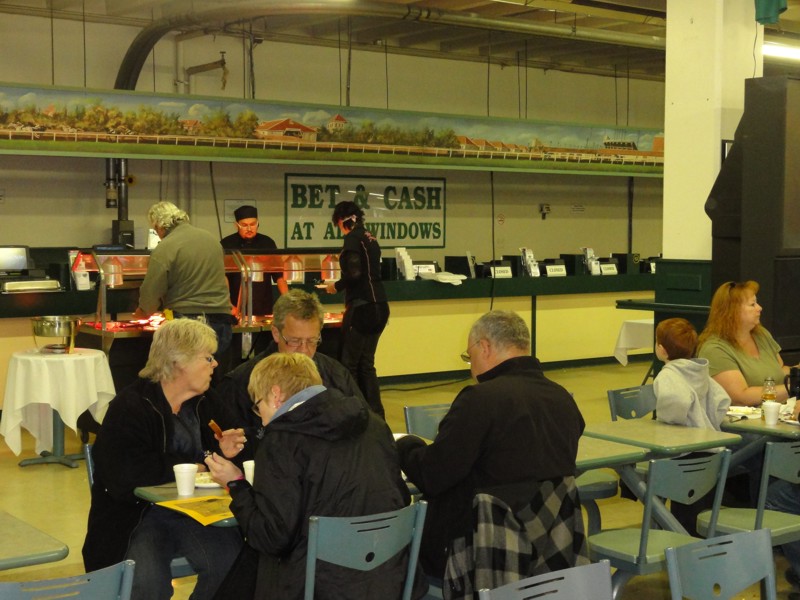 The day started with a breakfast.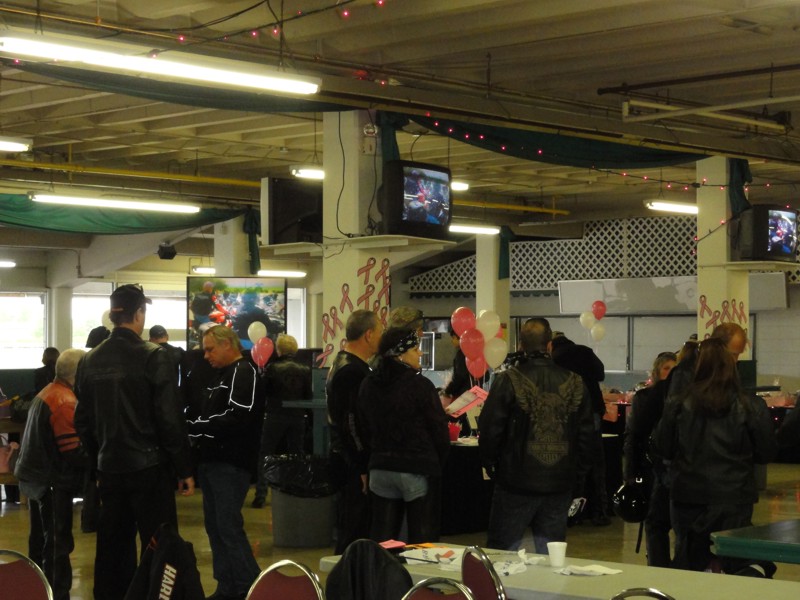 There was also a silent auction.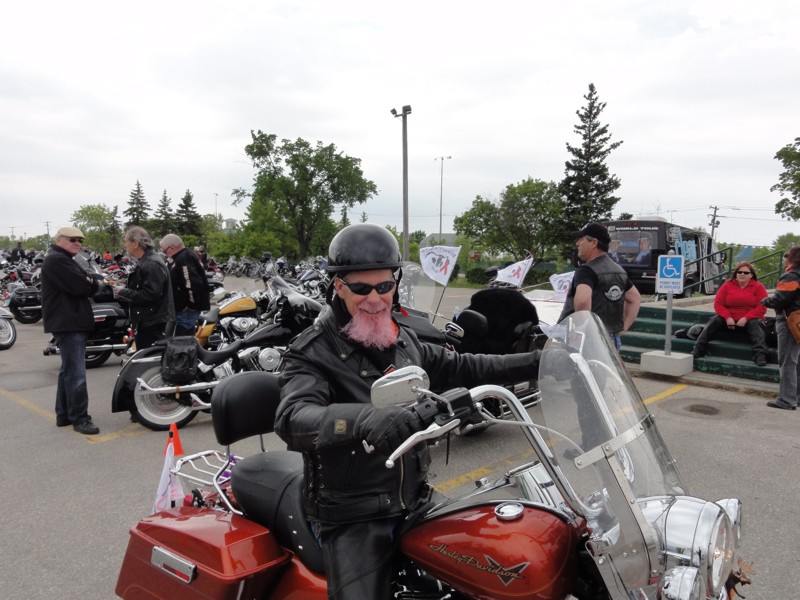 There was a lot of pink hair around.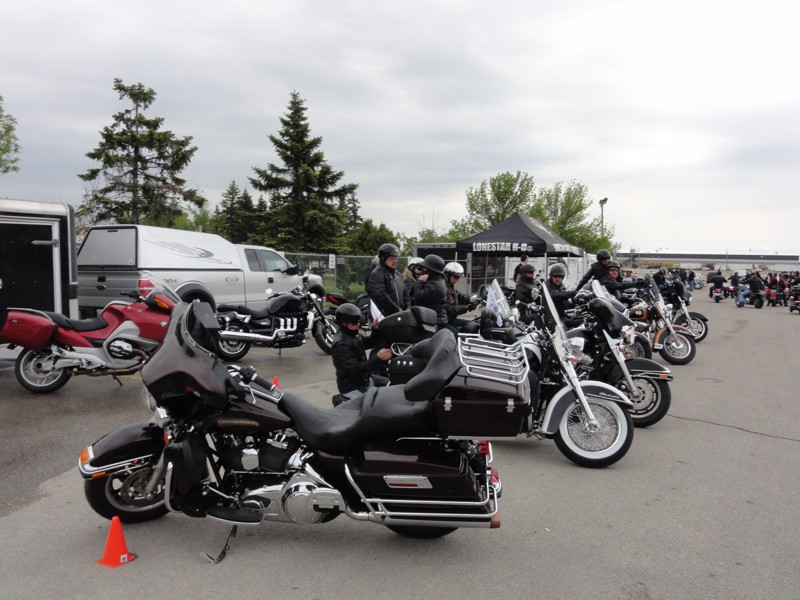 Lots of bikes, mostly cruisers... Dealers were also present (Wildwood in background left)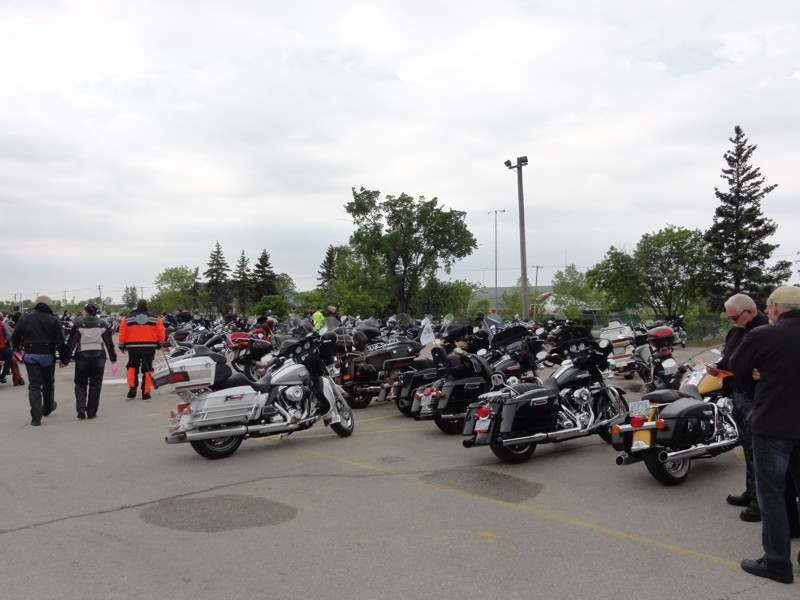 At breakfast I met a fellow whose friends had not yet shown up for the ride so we decided to ride with each other for company.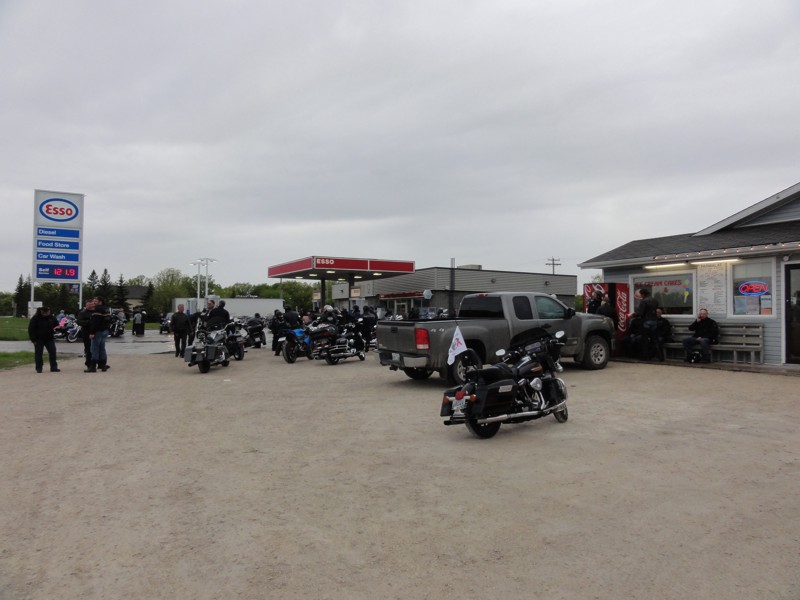 So... it was off to our first stop - Stonewall.
Rob, my riding friend for the day.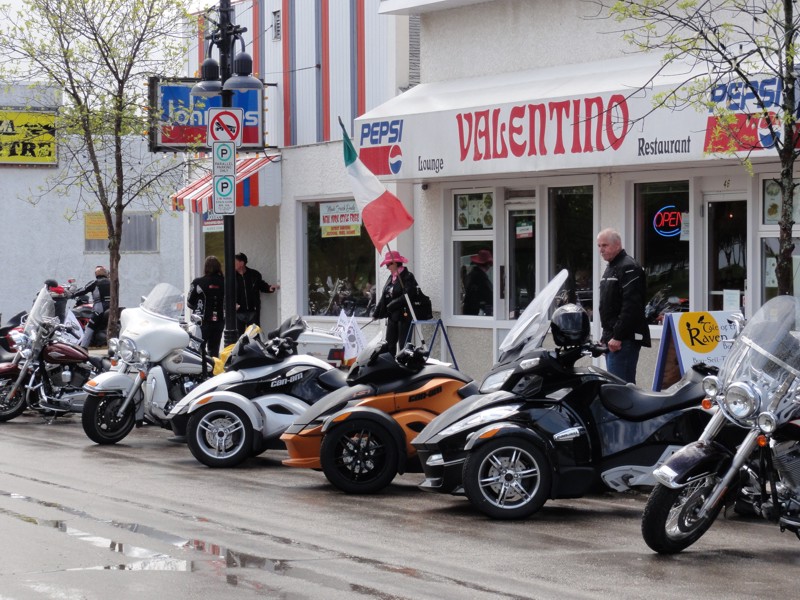 Second stop, Winnipeg Beach.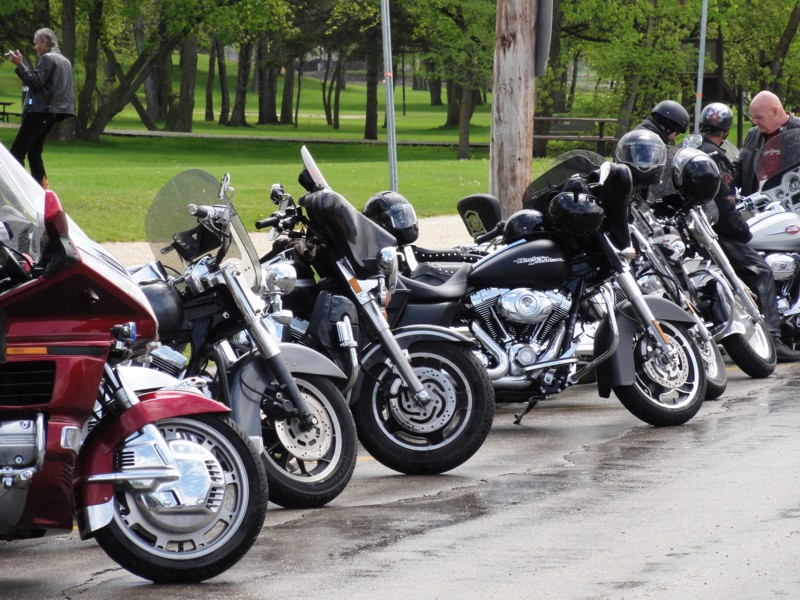 Lots of bikes...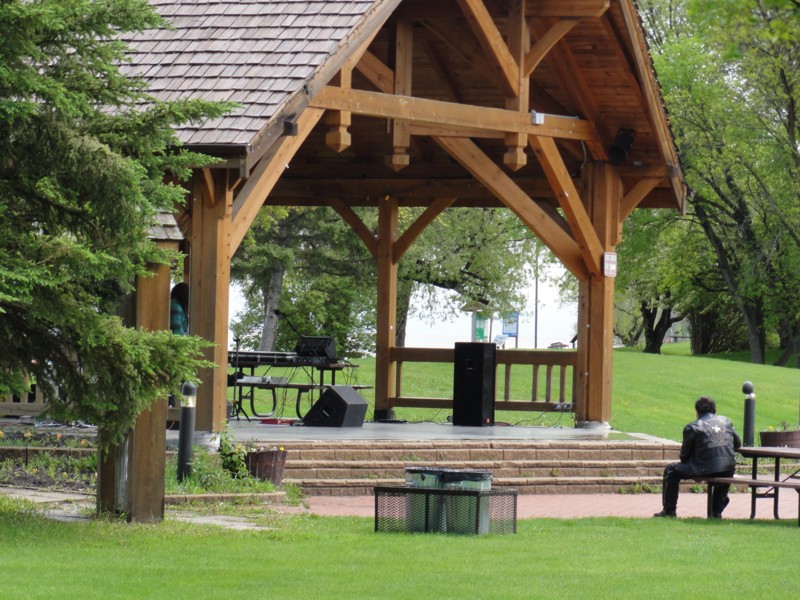 Entertainment at the bandstand.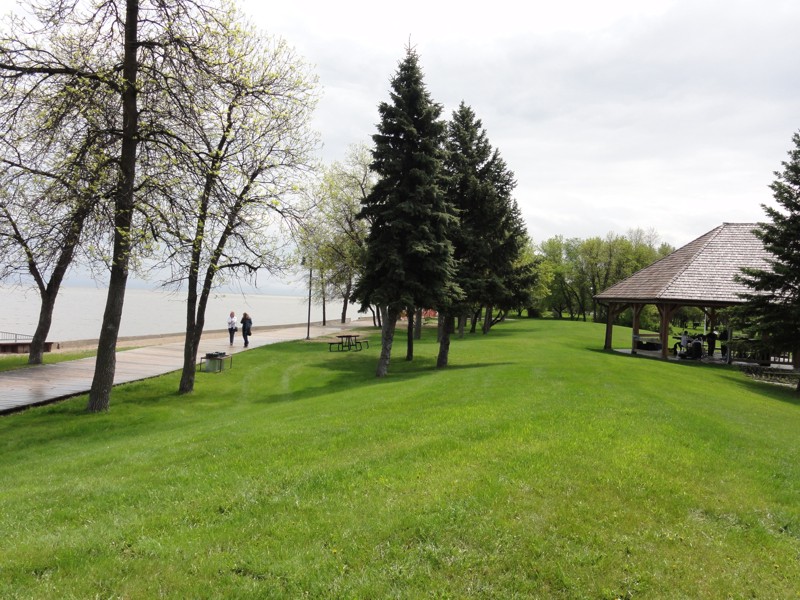 It had steadily rained until we pulled into Winnipeg Beach so it was great when the sun came out.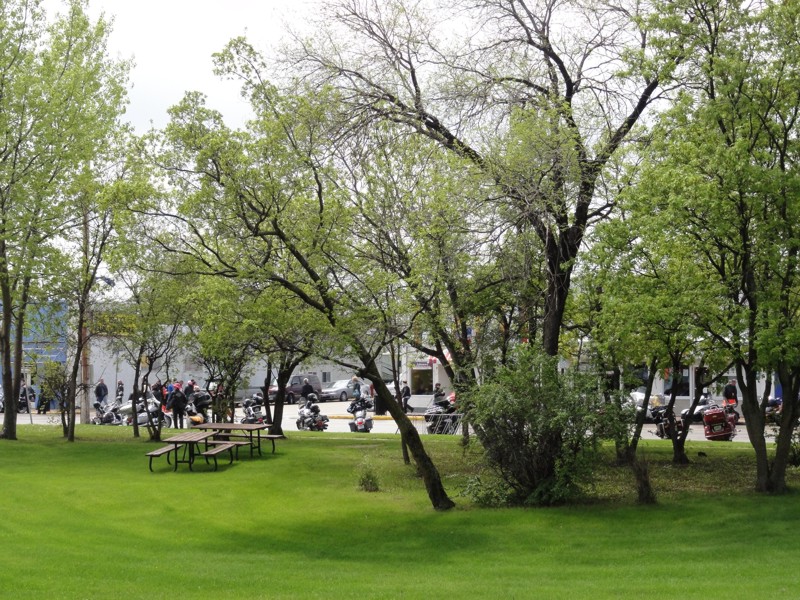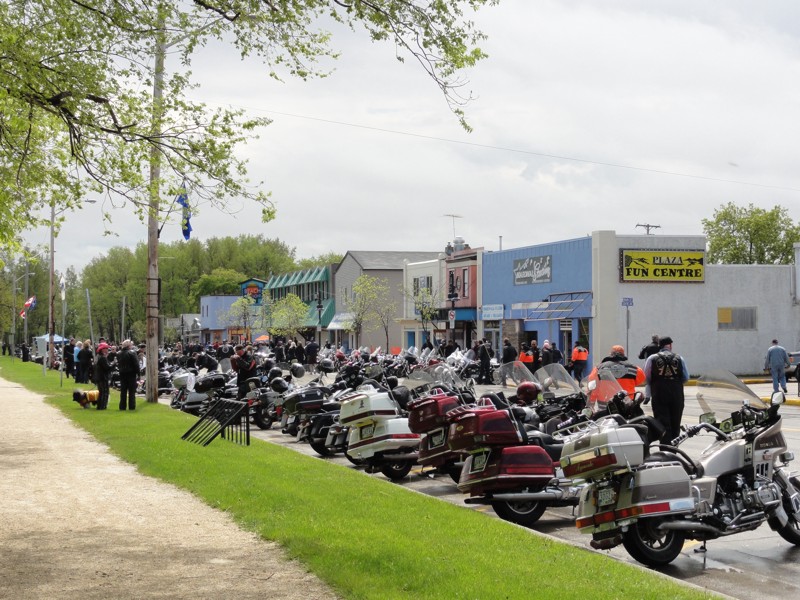 They had closed off the main drag to every other vehicles but motorcycles.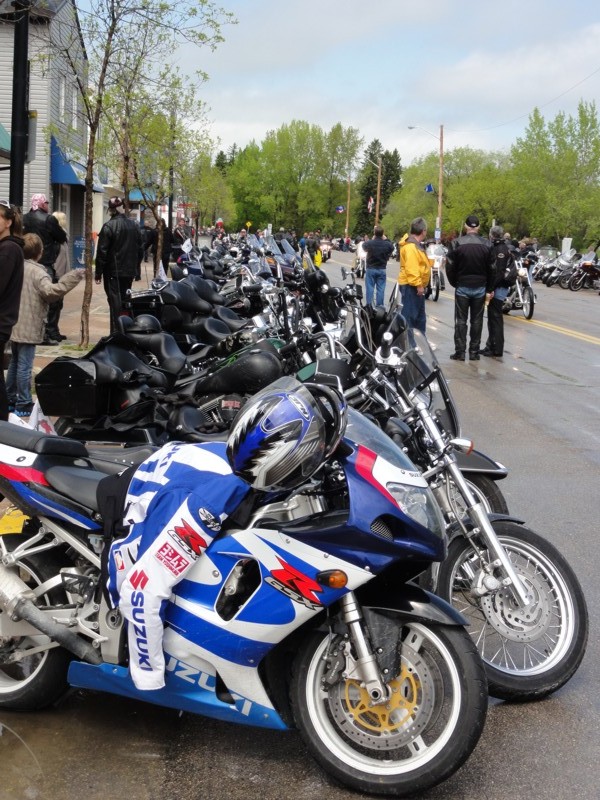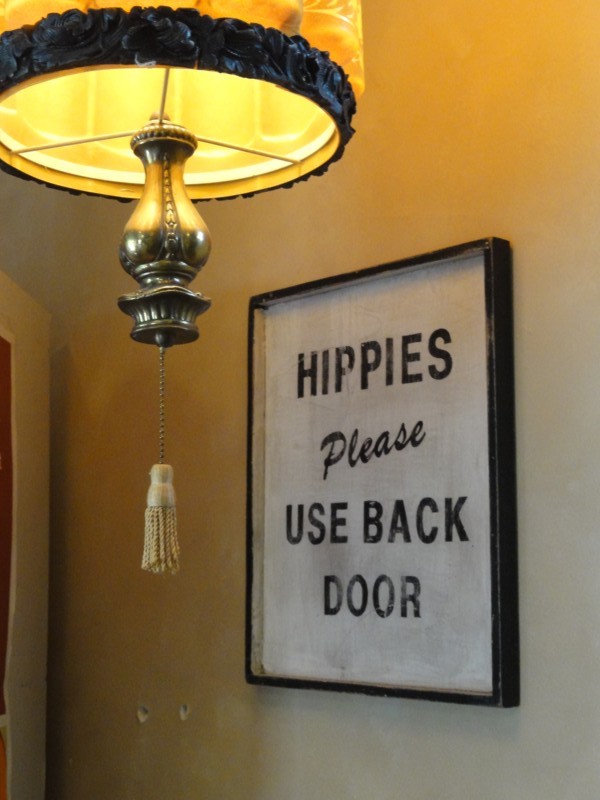 We stopped in for coffee at a local cafe. Loved this sign!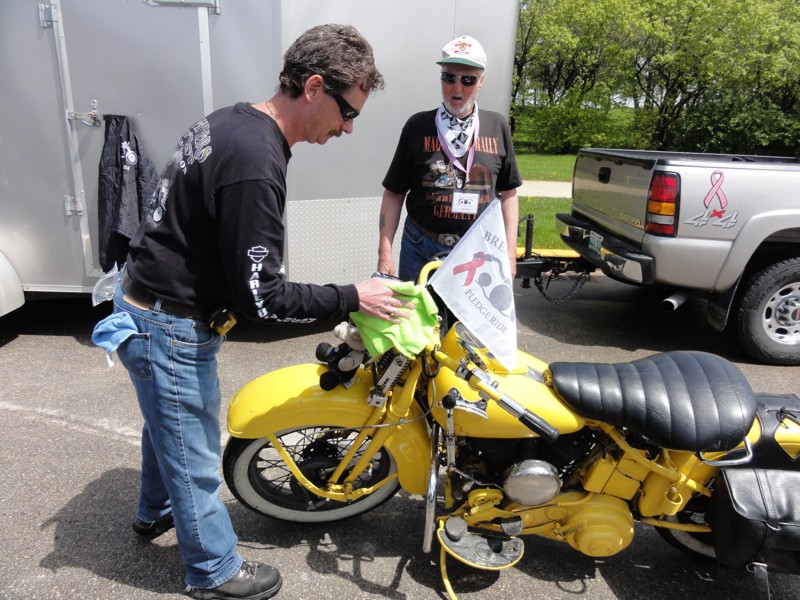 A vintage bike taking part in the ride.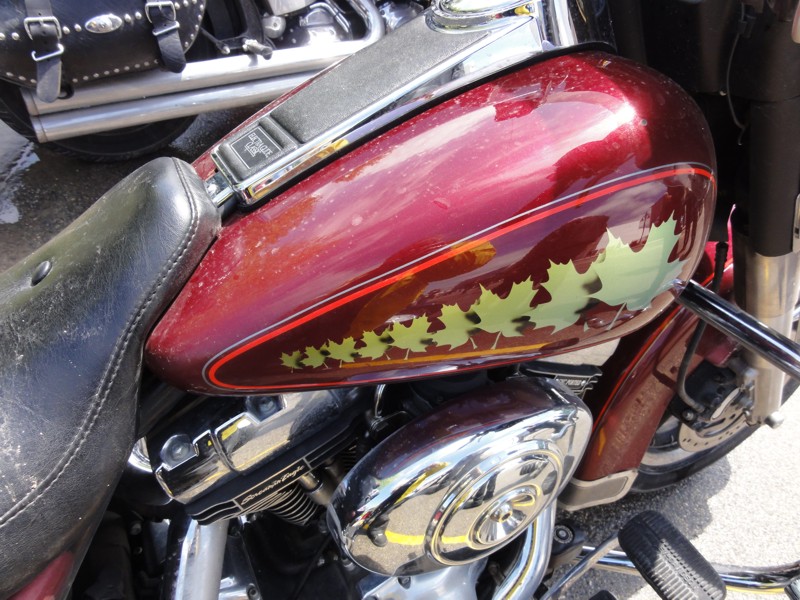 Air-brushed maple leafs with a great "layered" look.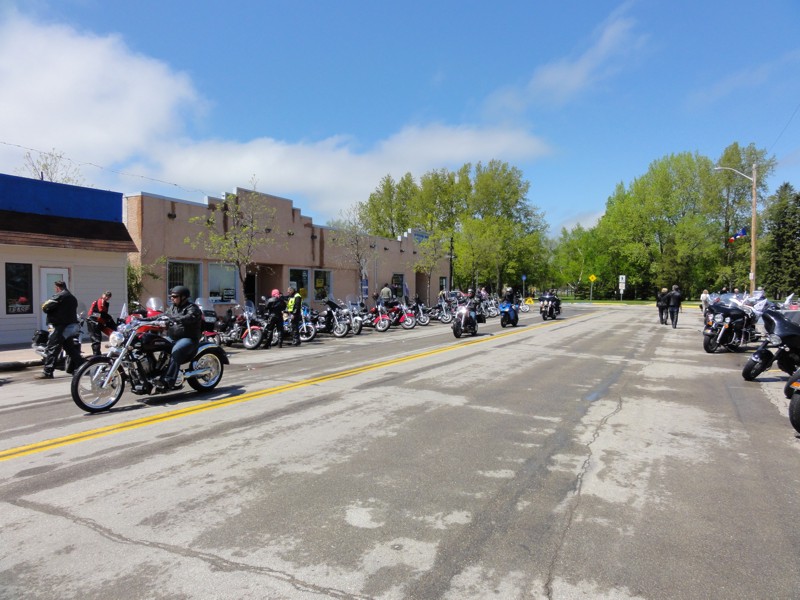 Bikes were still pulling in as we were ready to pull out.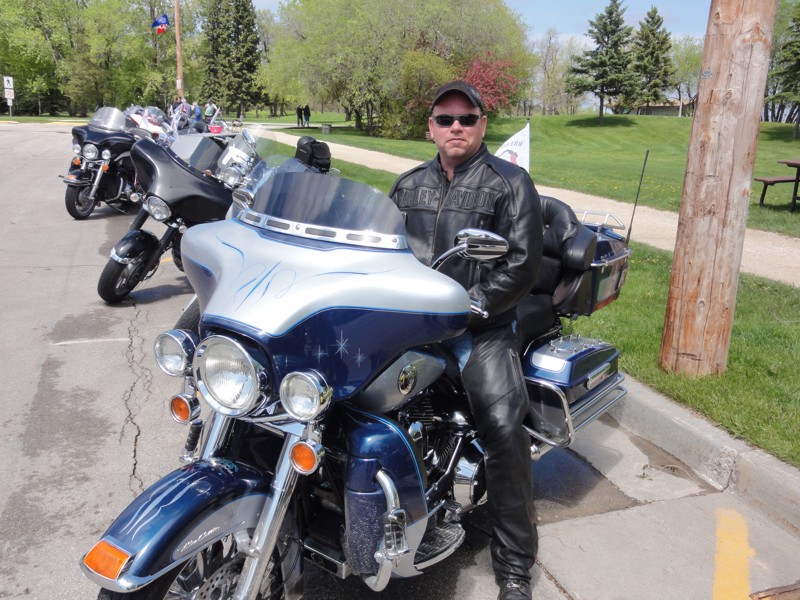 Rob - we were both able to take off our rainsuits because the clouds had disappeared and the temperature had risen.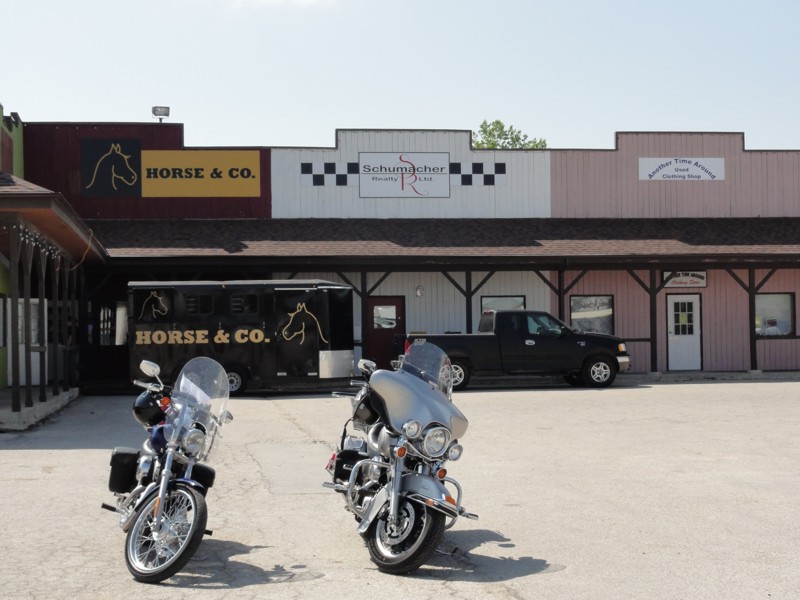 Our last stop was in Oakbank. Most people had to gas up there so there was quite a line-up at the pumps.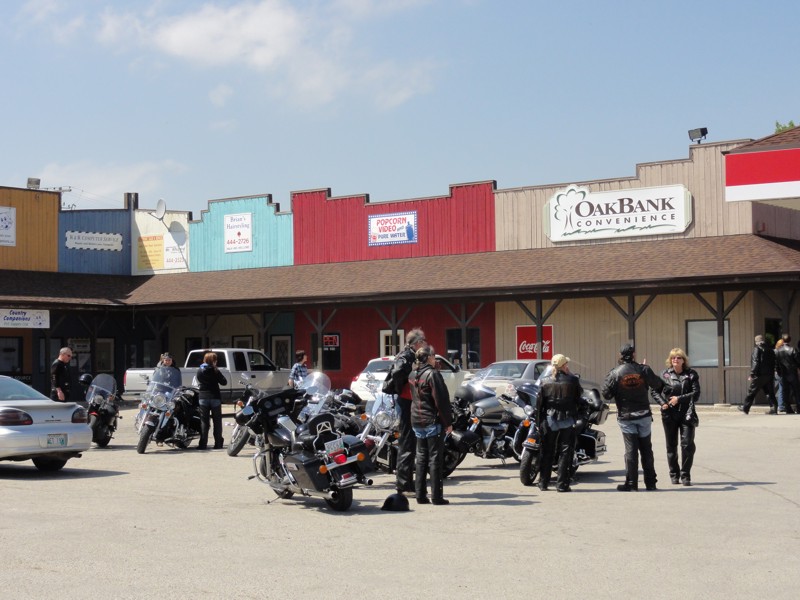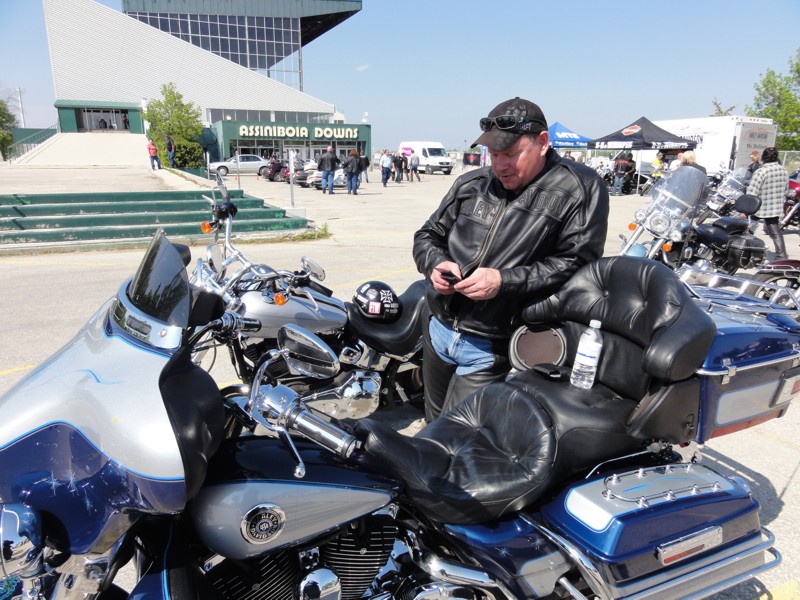 Back at the Downs. I thanked Rob for the company and went in for the dinner/auction draws/etc.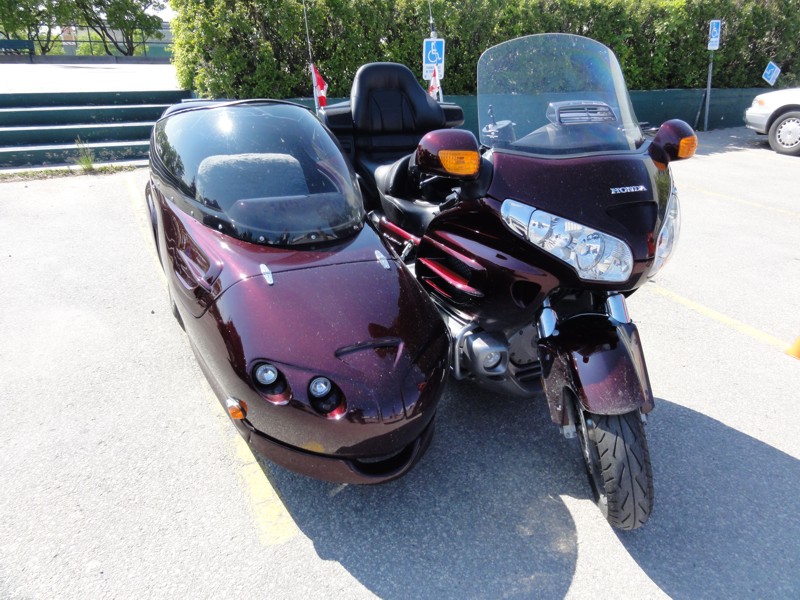 Probably the most unique bike at the event.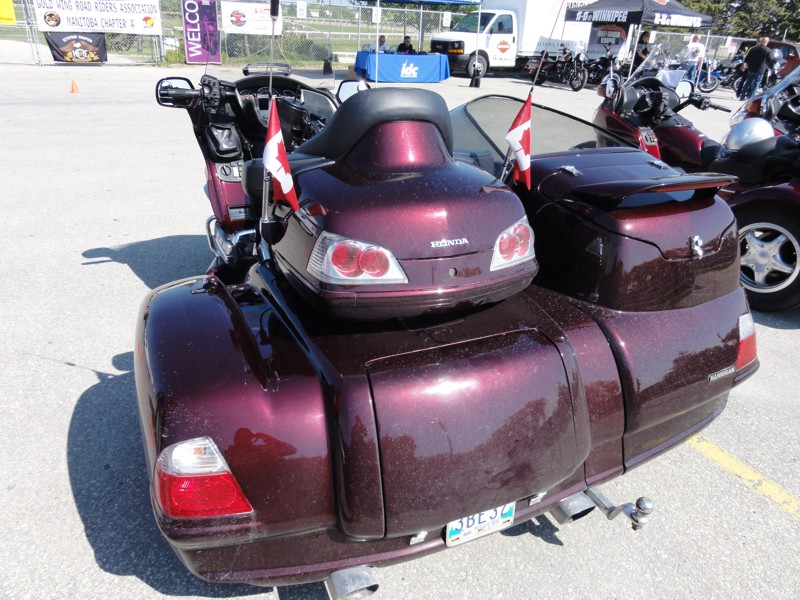 The guy even had a coffee cup holder!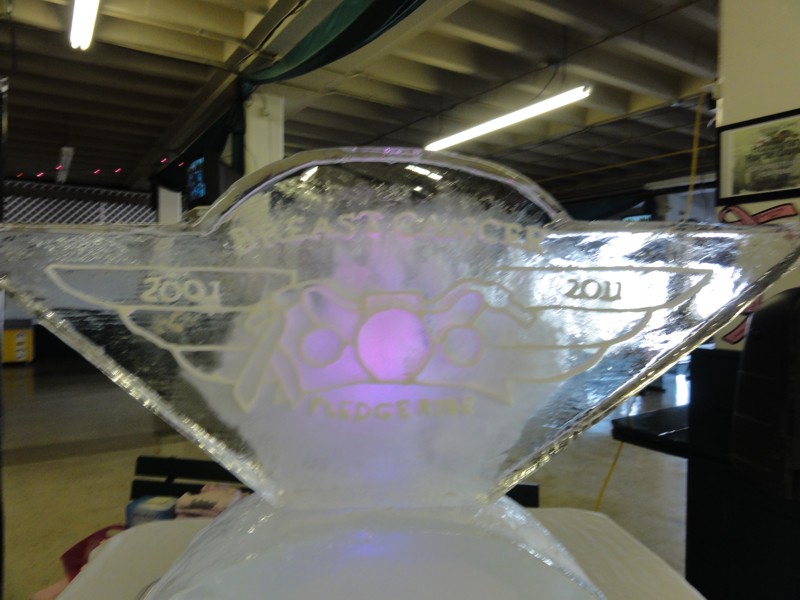 Inside - an ice sculpture of the ride logo.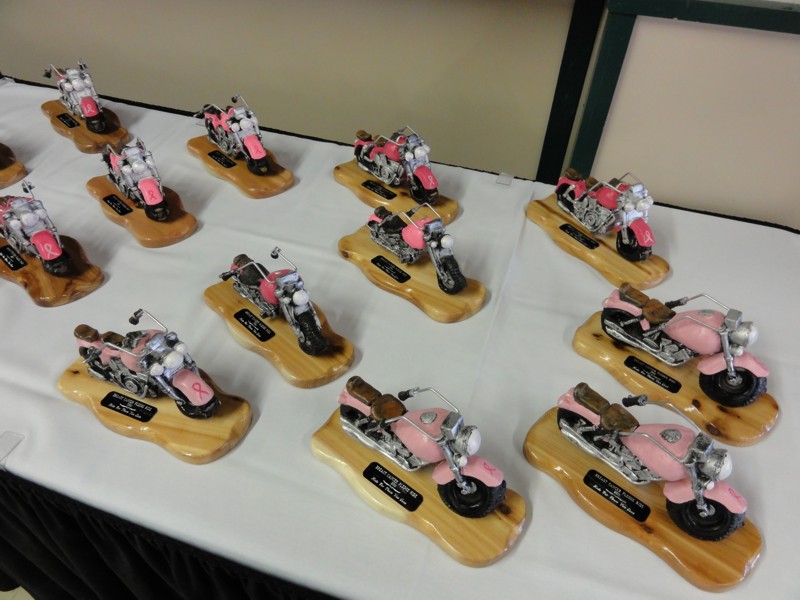 Pretty pink bike trophies given out to the various corporate sponsors.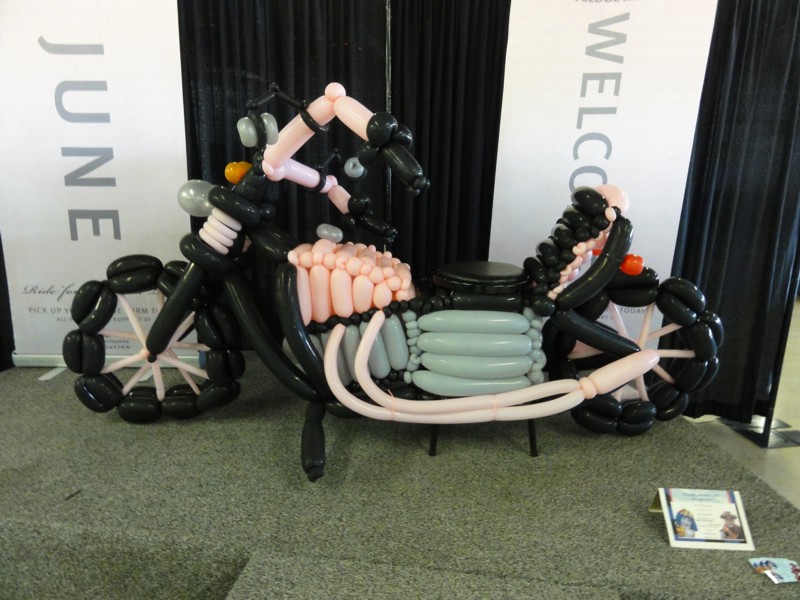 My favourite - a balloon bike complete with "centre stand"!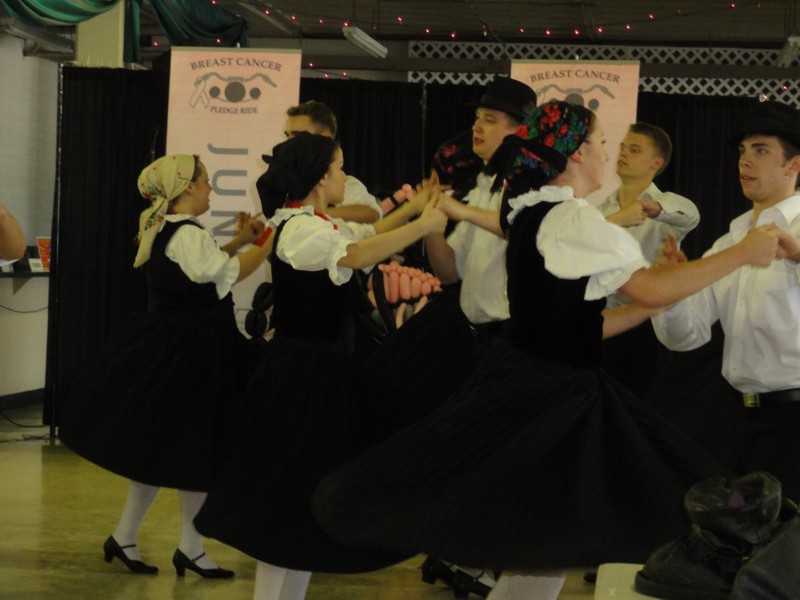 During dinner (pork and beans courtesy of the Manitoba Pork Board), there was dancing and singing by a Polish troupe.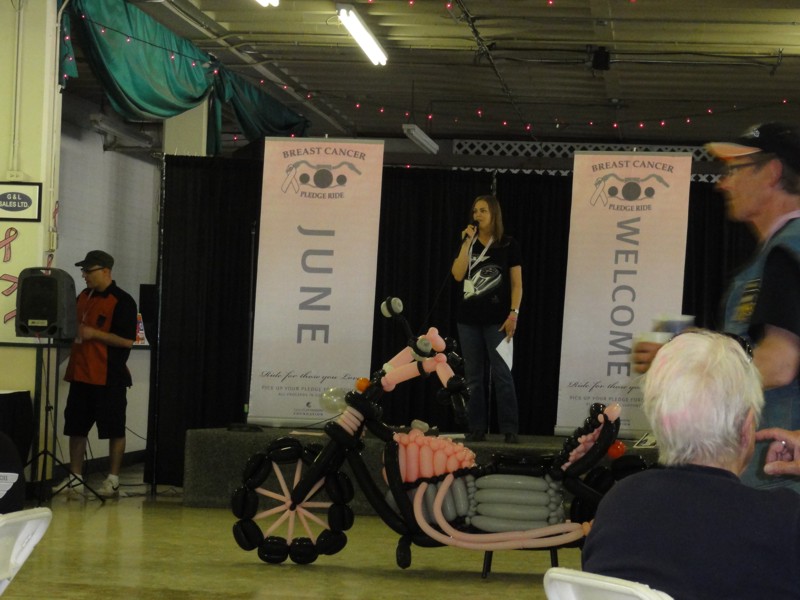 Various awards were given out. The top fund raiser made over $5000. Impressive!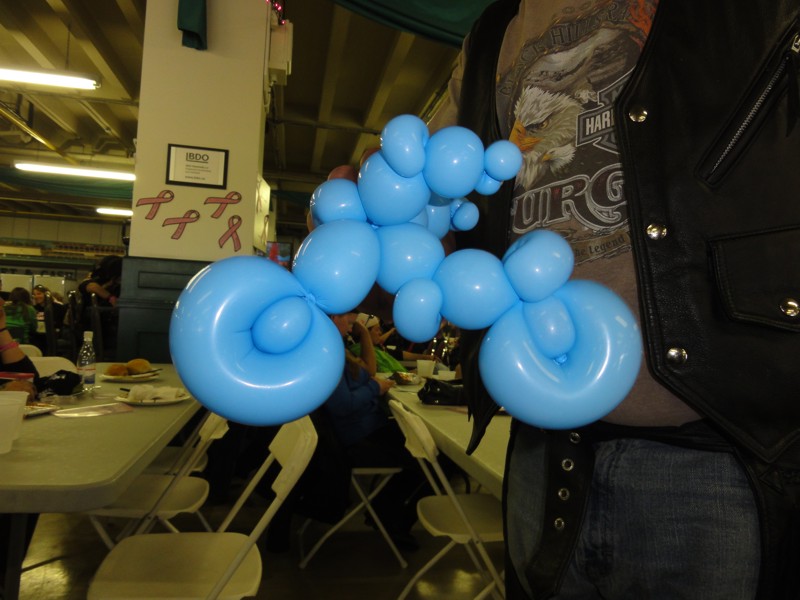 Kids could get a mini version of the balloon bike!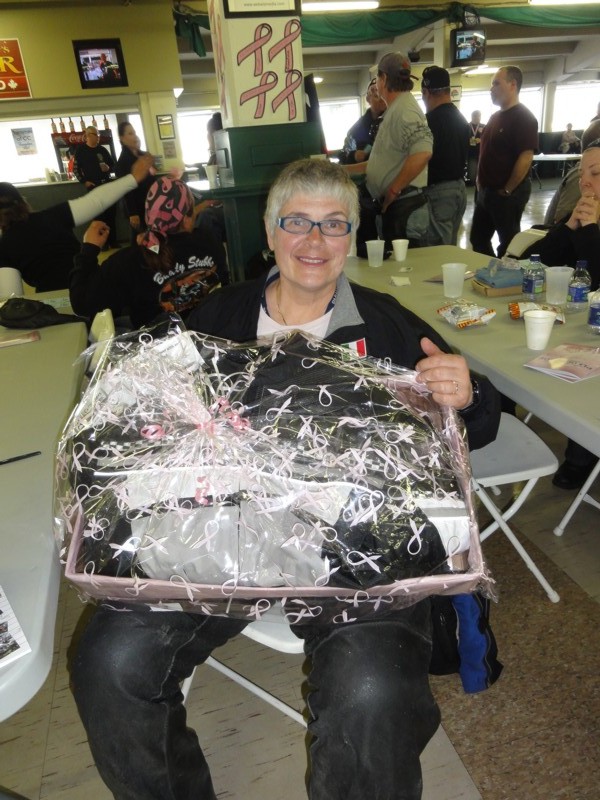 Lucky me! I won a riding jacket in the silent auction!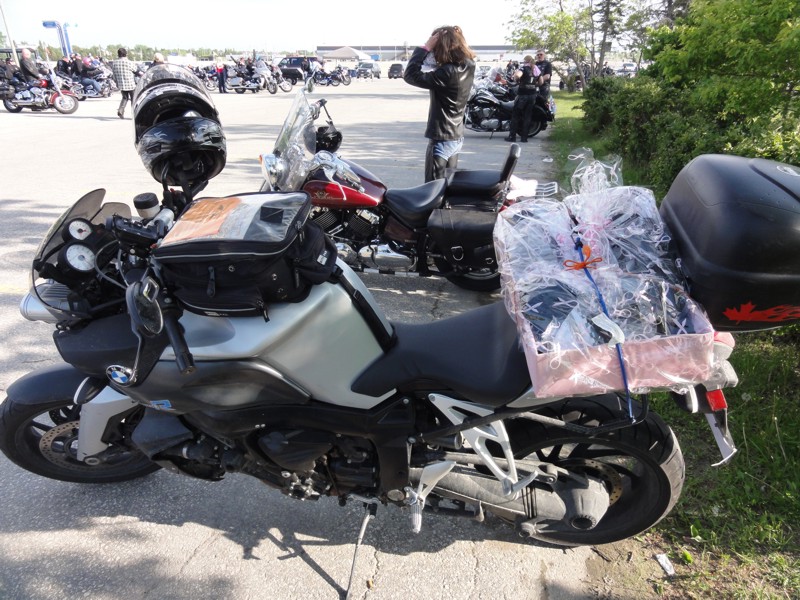 Time to pack up and go home! Thanks again to all those who helped me raise $710 for CancerCare Manitoba!!

Go to